Denis takes you on board to make you discover the white trail.
The white trail or Nordic trail is a discipline that attracts more and more runners wishing to explore snowy areas.
Powder or spring snow, the snow trail is an activity requiring very complete muscular qualities. Often in difficult weather conditions, you will have to adapt your stride to avoid wasting your energy.

Sporting purpose: Adapt your stride and support on snow.
Ranking & labels
Qualité Tourisme Occitanie Sud de France
Location
Ariège Pyrenees
South of Ariège, on the border with Andorra, are the Ariège Pyrenees. Between mountainous landscapes and activities, there are many [...]
This provider also offers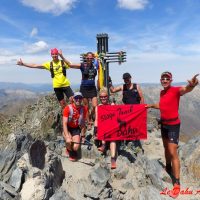 Sports activities
Ax-les-Thermes