To discover or perfect your trail technique with the Dahu Ariégeois.
From beginners to confirmed, Denis offers various trail courses to survey the mountains while gaining technique and efficiency.

- Trail-enabled course (2 days):
Introduction to trail running in the mountains, beginner to intermediate level. Ideal for runners looking to transition from road to trail running or trail runners looking to improve their technique. This course is of an easy to medium level, the aim of which is to focus on technique (support, coordination, endurance management, etc.) during workshops on a nice mountain course. Course of 16km to 30km with a variable elevation. During this Trail course, you will enjoy running in Ariège on beautiful ridge lines and admiring the wild and majestic Ariège Pyrenees. A moment of relaxation in the swimming pool, sauna or hammam will be offered to you for better recovery after this trail training. (Possibility of doing a tailor-made trail course).

- Individual coaching session:
The Dahu Ariégeois offers you Mountain Trail sessions with individual and personalized support.
After a study of your objectives, our sessions will be adapted to your level and your projects.

- Trail Travel:
A roaming trip over several days to be more in harmony with nature and heritage. You will run very light, logistics will take care of your luggage.

- Cani-trail course (1 day): A gentle approach to trail accompanied by a Siberian husky from Amarok Sport Aventure, the dog will be your companion and a precious help to relieve you on the climbs.

The little extra: friendly music during the services, Sharing of local products during the lunch break on the day services and supply of fruit and cold drinks on the trail services
Additional Information :
List of services offered: Local picnic, Equipment offered: Trail pole, trial chain, Snowshoes, DVA avalanche kit
Ranking & labels
Qualité Tourisme Occitanie Sud de France
Location
Ariège Pyrenees
South of Ariège, on the border with Andorra, are the Ariège Pyrenees. Between mountainous landscapes and activities, there are many [...]
Prices / Opening
Single price: from 65 € to 239 €
Price
Min.
Max.
Single price
(from 01/01/2023 to 31/12/2023)
trail running course

Min.

€65

Max.

€239
Payment method
Bank / credit card
Cheque
Classic Holiday Vouchers
Cash
Opening
From January 01 to December 31, 2023
Monday
Open from 9:00:00 p.m. to 19:00:00 p.m.
Tuesday
Open from 9:00:00 p.m. to 19:00:00 p.m.
Wednesday
Open from 9:00:00 p.m. to 19:00:00 p.m.
Thursday
Open from 9:00:00 p.m. to 19:00:00 p.m.
Friday
Open from 9:00:00 p.m. to 19:00:00 p.m.
SATURDAY
Open from 9:00:00 p.m. to 19:00:00 p.m.
Sunday
Open from 9:00:00 p.m. to 19:00:00 p.m.
Activities
Types
Supervised practice
Courses
STAGE
Courses
Private lesson
Introductory course
Course development
Workshop / Initiation / Discovery
Competition/training
This provider also offers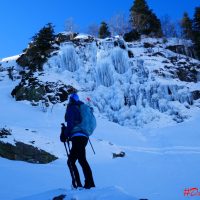 Sports activities
Ax-les-Thermes