Ariège is the gateway to unspoiled nature, remarkable and unmissable places, very close to the great sites of the Pyrenees: wide open spaces, numerous lakes with emerald colors, forests with hundred-year-old trees ...
Coming to Ariège means giving yourself the privilege of exploring intimate and wild places.
Remarkable sites in the HEART of the Pyrenees
Little-known, unusual, intimate Ariège ... from the confines of the Spanish borders to the great plains of Toulouse, the Ariège is full of almost secret spaces and natural wonders. 40% covered by Regional Natural Park of the Ariège Pyrenees, Ariège offers its travelers places of incredible preservation and exceptionally beautiful!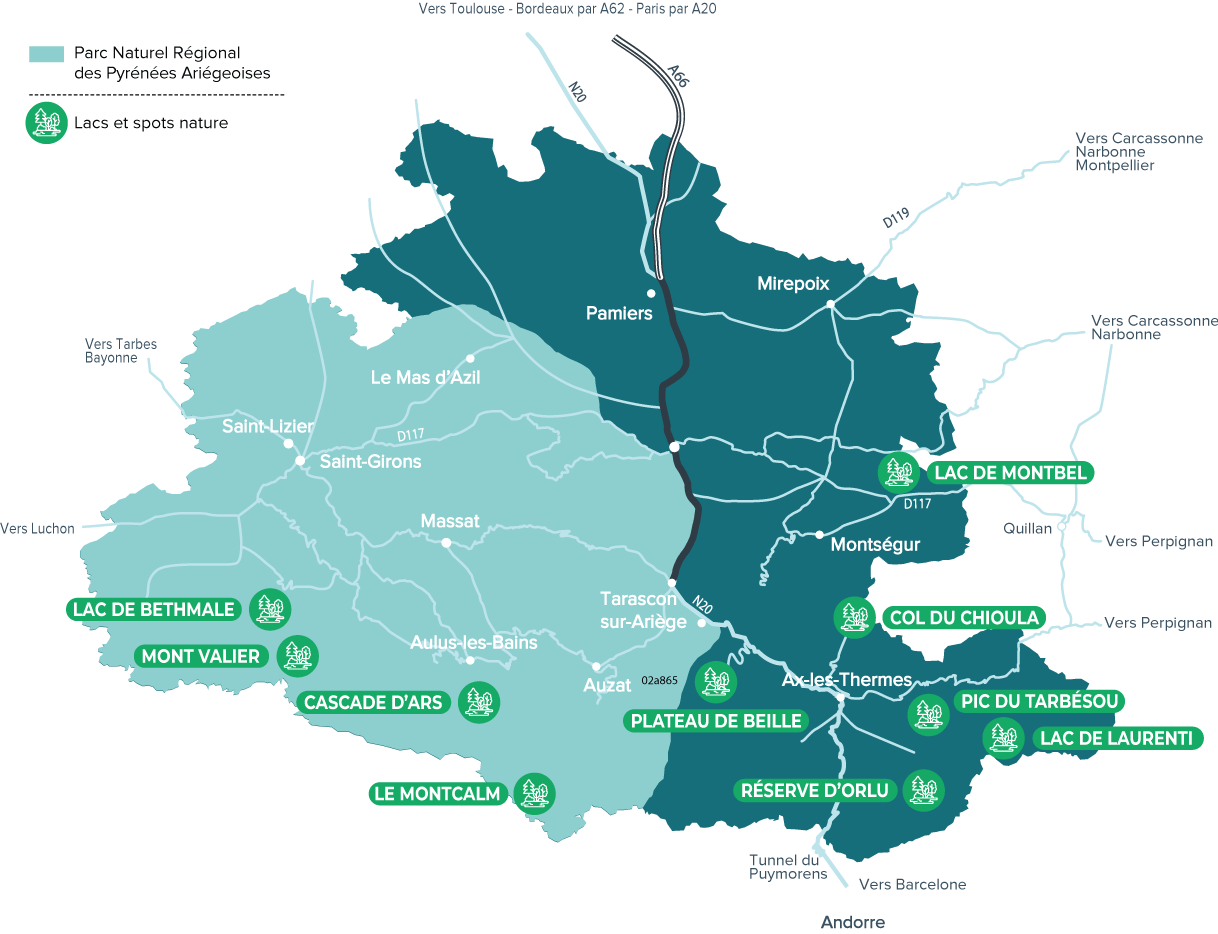 Some incredible sites of the destination
❤️ The waterfall of Ars
❤️ The Peak of Tarbesou
❤️ The Orlu reserve
❤️ The Beille platter
The top lakes accessible by car
Ariège, this destination in the Pyrenees chain, is fortunate to have a good number of wonderful lakes accessible by car!
This is for example the case of ...
Most of the lakes have leisure centers which allow you to practice sailing, fishing, or just swimming!
Did you know?
Whether it is rivers, artificial ponds, mountain lakes, Ariège is full of places to tease fish, thanks in particular to landscaped courses dedicated to the Peach. THE'Lers pond and Bethmale Lake are regularly fry, they allow, against the payment of a day pass, to practice calm water fishing!
Our selection of lakes and ponds to hike
For the bravest, the hike or the trail will allow access to lakes and ponds of incredible beauty, away from frequentation, in an intact mountain setting, and a sweet atmosphere specific to our Pyrenees.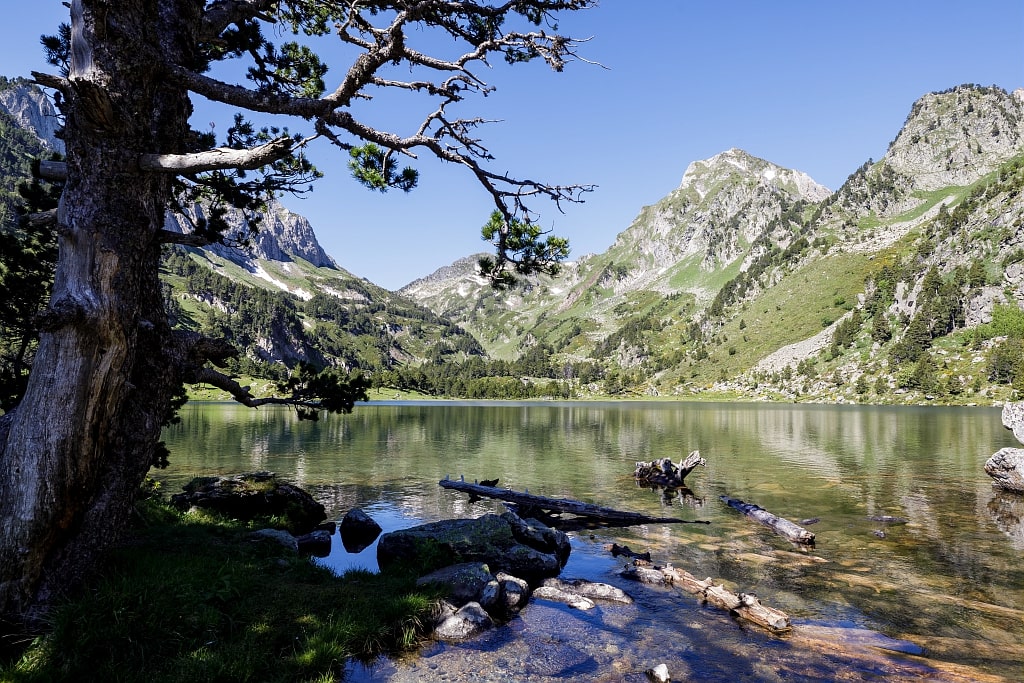 Here are some ideas ...
Incredible spots for practicing outdoor activities
These nature spots and Ariège lakes are an opportunity to practice a multitude ofoutdoor sports : rafting, canoeing, kayaking, walks, hikes, mountain biking, horseback riding, ski, snowshoes… There is plenty to find the activity that suits us!
---
Discover all the most beautiful lakes and nature spots!