This emblematic road on the side of the Tabe massif connects the small villages where people live Romanesque churches d'Ariège, featuring stone towers, porches and sculptures over 800 years old. This roadtrip, this is surely the best way to see the extent of the riches of Ariège in a minimum of time. All surrounded by panoramas, each more incredible than the last.
⌛ 1 half day
Driving time: 2h
80km
Departure Arrival : Tarascon-sur-Ariege
In the Quaternary era, the Ariège glacier was powerful enough to split into two and form a characteristic trough valley surmounted by a gutter that runs along the side of the Tabe massif. The road of the cornices follows its route, it thus constitutes a remarkable belvedere punctuated by typical villages and Romanesque churches.
The view from the village of Appy
Points of interest on your roadtrip
Stop n ° 1: the chapel of Arnave
30min walk from the village, standing on top of a hill, the Arnave chapel is certainly one of the oldest Romanesque chapels in the region.
STOP N ° 2: The view from the village of Appy
The view of the Pyrenees from the village of Appy is surely one of the most exceptional! In very good weather, we can precisely distinguish the ridges of our most beautiful peaks in Ariège: Pic du Rulhe, Montcalm. A stop at Appy is mandatory!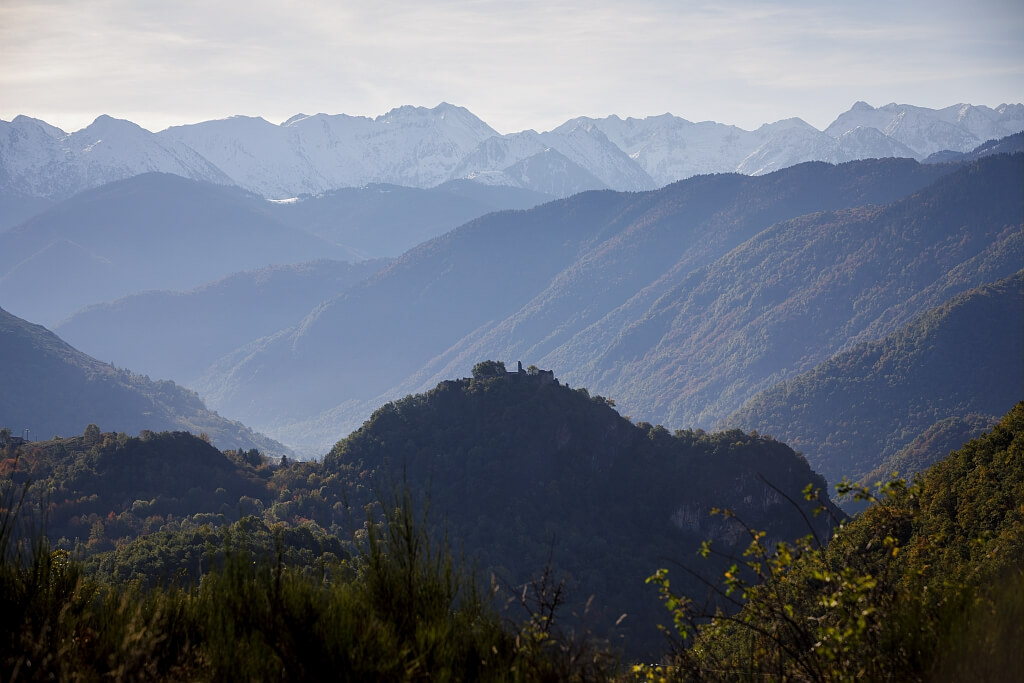 STOP N ° 3: Church of Axiat
Small village located on the Tabe massif, overlooked by the Pic de Saint-Barthélémy, it is located very close to the Talc de Luzenac quarry. Its XNUMXth century Romanesque church is remarkable. Perfectly well preserved, it sits proudly in the village with its distinctive square bell tower, with two rows of windows, and its dressed stone walls.
STOP N ° 4: Château de Lordat
Lordat Castle, built between the 965th and XNUMXth centuries, occupies a strategic position: located on a peak at an altitude of XNUMXm, it overlooks the valley, with a perfect view of the arrival of any attackers. In the XNUMXth century, it became the refuge for many Cathars, before the kingdom of France seized it!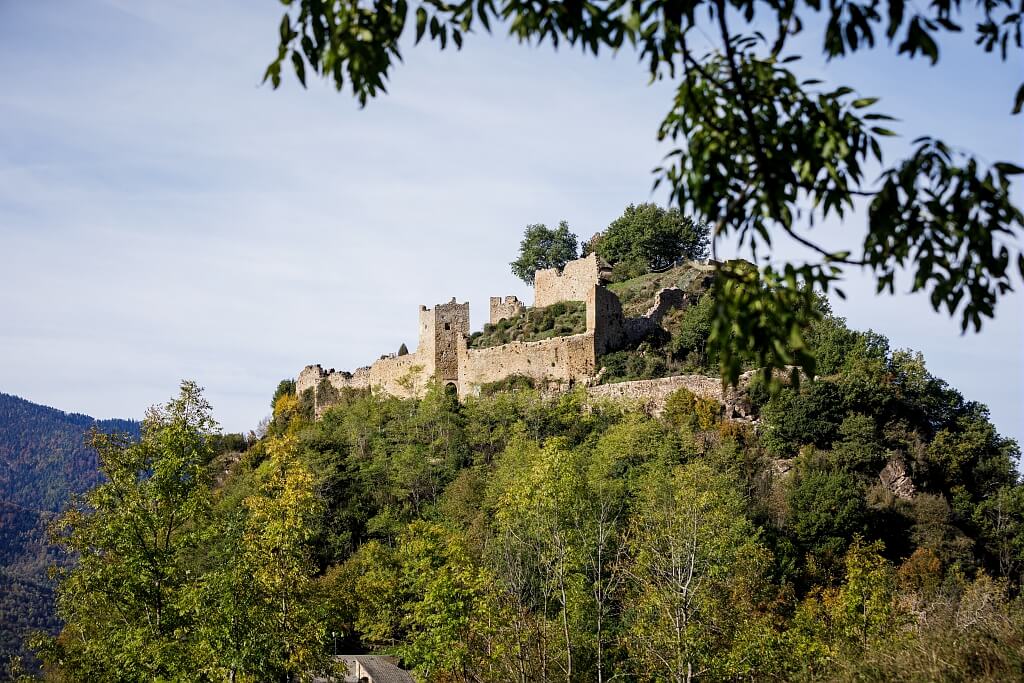 STOP N ° 5: Vernaux Church
Small Romanesque church built in the 1984th century, it has a particular aspect. She seems eaten away! Indeed, it was built in tuff, a soft stone that does not withstand the effects of time. Its interior paintings, restored in XNUMX, are remarkable. Do not hesitate to ask for the keys at the town hall!
STOP N ° 6: Unac Church
In Roman Andorran style, the church of Unac impresses both by its size and by its remarkable conservation! Built at the end of the XNUMXth century, its decoration, its three apse windows are surrounded by billets, rosettes and capitals decorated with plant motifs.
End of the roadtrip!
---