For a sporting or lazy afternoon at the water's edge, the ideal are lakes and leisure centers from Ariège! Water-skiing, paddleboarding, wake-boarding, canoeing, pedalos, a ton of activities are offered by the lakes near Foix, Pamiers or Mirepoix. Places of relaxation for parents, joy for children, and perfect spots for beautiful days with friends!
Our selection of leisure centers and lakes
The leisure center of Saverdun, theAquaplaypark, offers a course of aquatic games of more than 2000m2 while being watched! This leisure center also offers games and sports for all ages such as the towed banana buoy and paddle boarding. It feels almost like an intercity ...

La Mercus leisure center It also offers activities such as knee-boarding, water-skiing, wake boarding, pedal boating and as a bonus the giant paddle which can accommodate 8 people! Activities designed to have fun, have a good time in the sun and enjoy nature! Good moments of fun guaranteed.

Au lake Carla-bayle, sweetness of life and relaxation will be the key words! In addition to bathing (supervised in July and August) children can have fun thanks to a range of games on the equipped leisure center: mini-golf, beach volleyball, tennis, skate park etc.

Au Montbel lake, whatever shore of the lake you choose, you will be delighted with the entertainment! Inflatable games, pedal boat, canoe, kayak rental … Children will be the kings of the game! Pétanque area, ping-pong … Everything is thought for the whole family!
---
discover all the lakes and recreation centers of Ariege
Next
Previous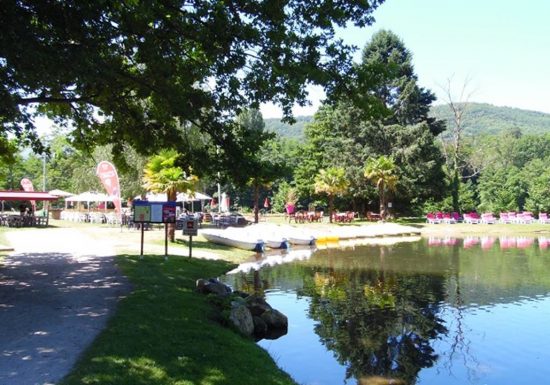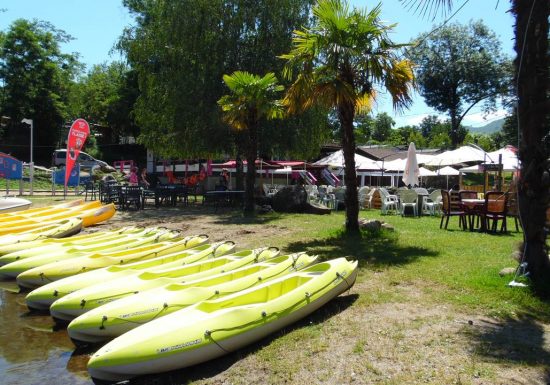 2
Next
Previous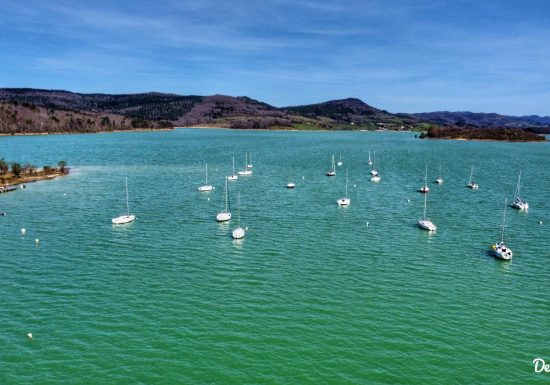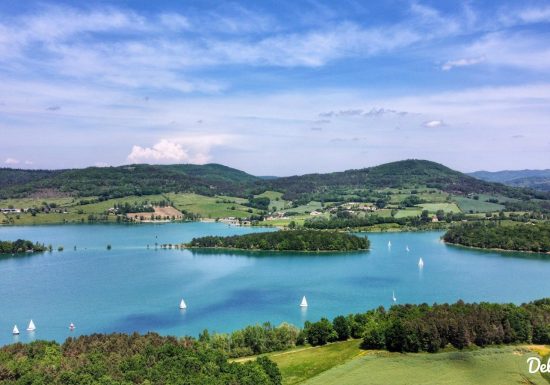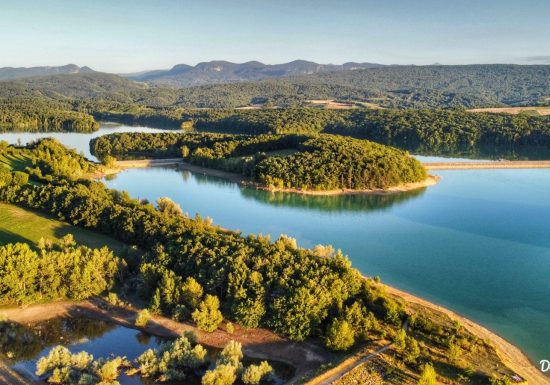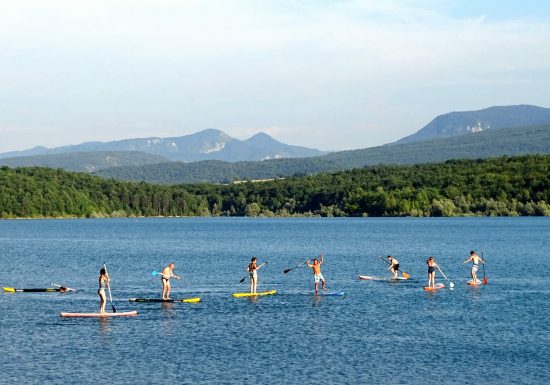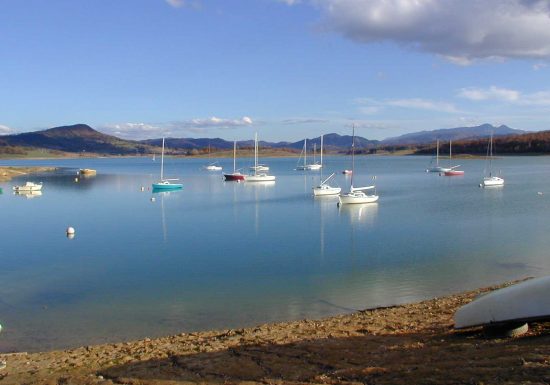 5
Next
Previous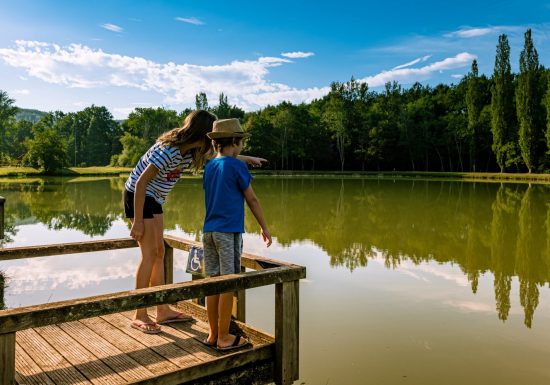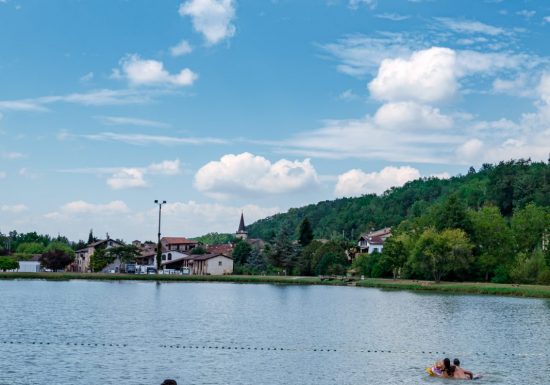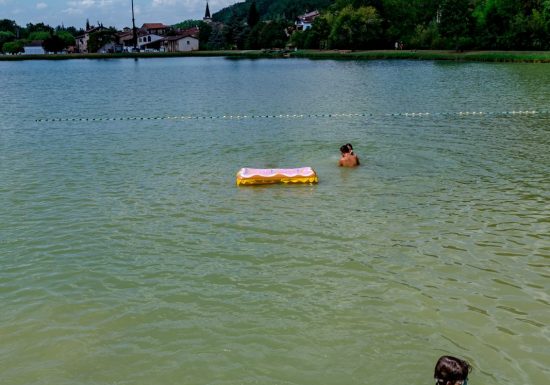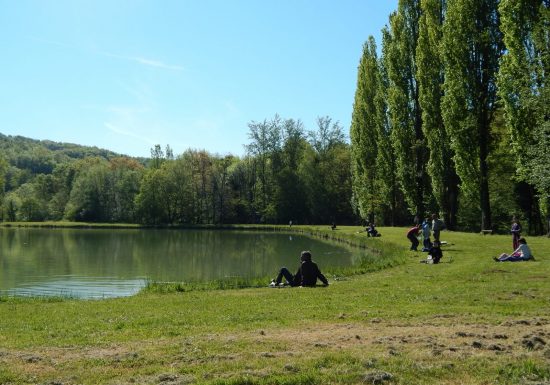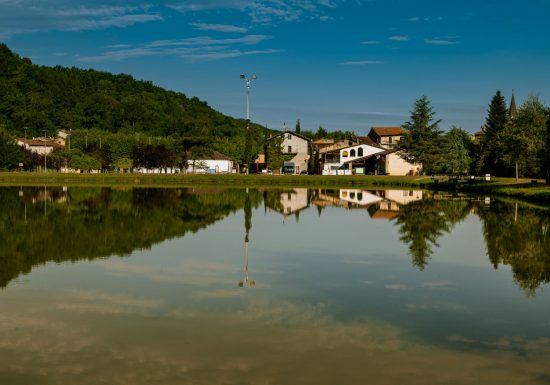 5
Next
Previous
4
Next
Previous
2
Next
Previous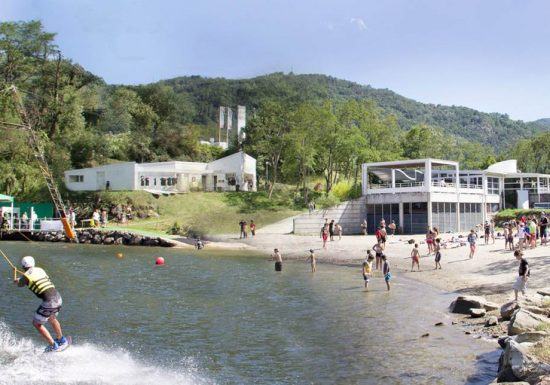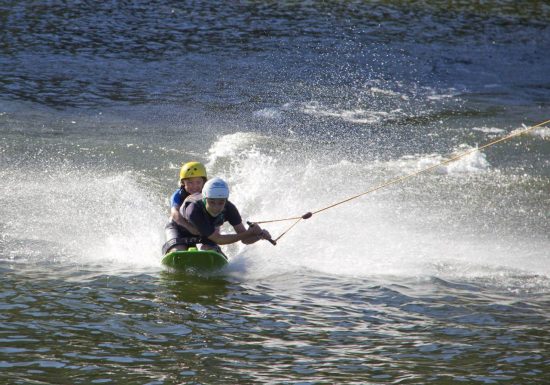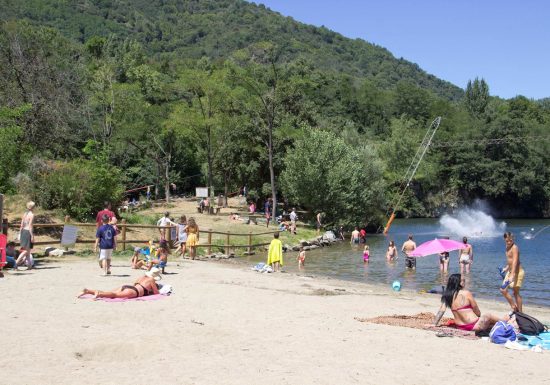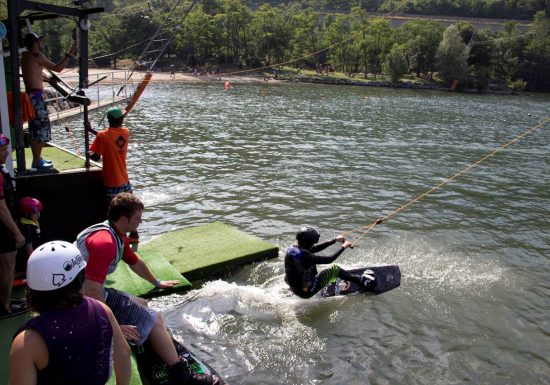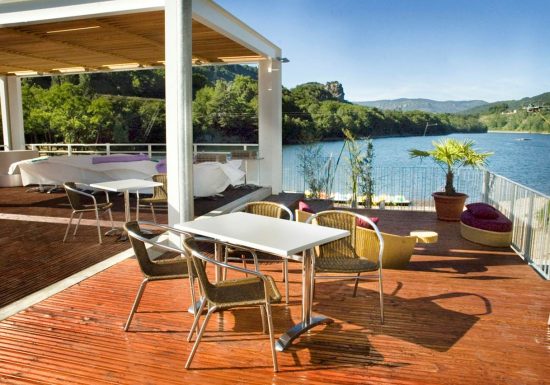 5
Swimming spots for families
From 6 months to 2 years
For children from 2 years old
The inflatable play park at Montbel (from 4 years old): for a relaxing day on the shores of Lake Montbel, this is the ideal place with children. On 2000 m² of land, the park is a paradise for the youngest: giraffe trampoline, enchanted course, slide with aqua-glide track 19 m, ball pool, etc. And parents can take it easy quietly under a parasol! Best of all: the 5 € entry is valid for the day and you can go out and re-enter as many times as you want! Perfect to also enjoy the swimming in the lake Also on site: crêperie-snack, canoe and paddle rental

La outdoor swimming pool at Aston : in lush greenery, heated and fun swimming pool with its waterslide open in July and August. Small 20 m² pool for children.

The waterfalls of La Freyte in Rabat-les-Trois Seigneurs : the small stream of Courbière takes its source on the side of the peak of Trois-Seigneurs and carries very pure and very fresh water. Before arriving at the "parking lot of the ressec" there is a small waterfall which is worth a stop and a quick glance. As for the "Ressec" car park, the departure point for the blue pond hike, it is ideal for dipping your feet in the water and for picnicking next door.

Le Carla-Bayle lake : the small leisure center that has everything a big one! There is something for all tastes: supervised swimming in summer, rental of paddle and pedal boat for strolling on the lake and the brand new Aquazone water park! Around the lake: games for children, beach volleyball, mini-golf, skate-park ...
A mountain bike and hiking trail can also be found at the start of the lake. Also on site: restaurant / snack, mountain bike rental, fishing possible
Thrills with older children (from 6 years old)
A trip toAqua Play Park by Saverdun : located on the nautical base of Ginestière, the park offers a whole host of water activities for fun-lovers! With its 2 m² of inflatable games, it is absolutely necessary to try the activity which is all the rage: water games ! From 6 years old accompanied by an adult.
New: the Water Jump, a sort of giant slides classified by level of difficulty and the aquatic zip line.
Also on site: boat rentals (pedal boat, paddle, canoe, etc.), children's play area, a sandy and supervised swimming area, restaurant, etc.

Learn about water-ski to Mercus (from 8 years old): un cable tows 8 skiers simultaneously on a course of 800m. Several disciplines to choose from. The knee-board, ideal for beginners and for two-person departures, water skiing, mono skiing or the main discipline: wake-boarding.
Also on site: boat rentals (pedal boat, paddle and giant paddle…), picnic area, barbecue, bar-restaurant.
---