Ariège counts 6 villages picturesque, including Camon, most beautiful village in France. Magnificent medieval towns with their narrow, almost secret alleys and half-timbered houses. Sometimes when you look up you can see pontils in the streets of Foix, we do not know where to turn with the crazy colors du Carla-bayle, we think we are in Toulouse strolling through Mazères and we forget the time that passes Mirepoix and Saint-Lizier.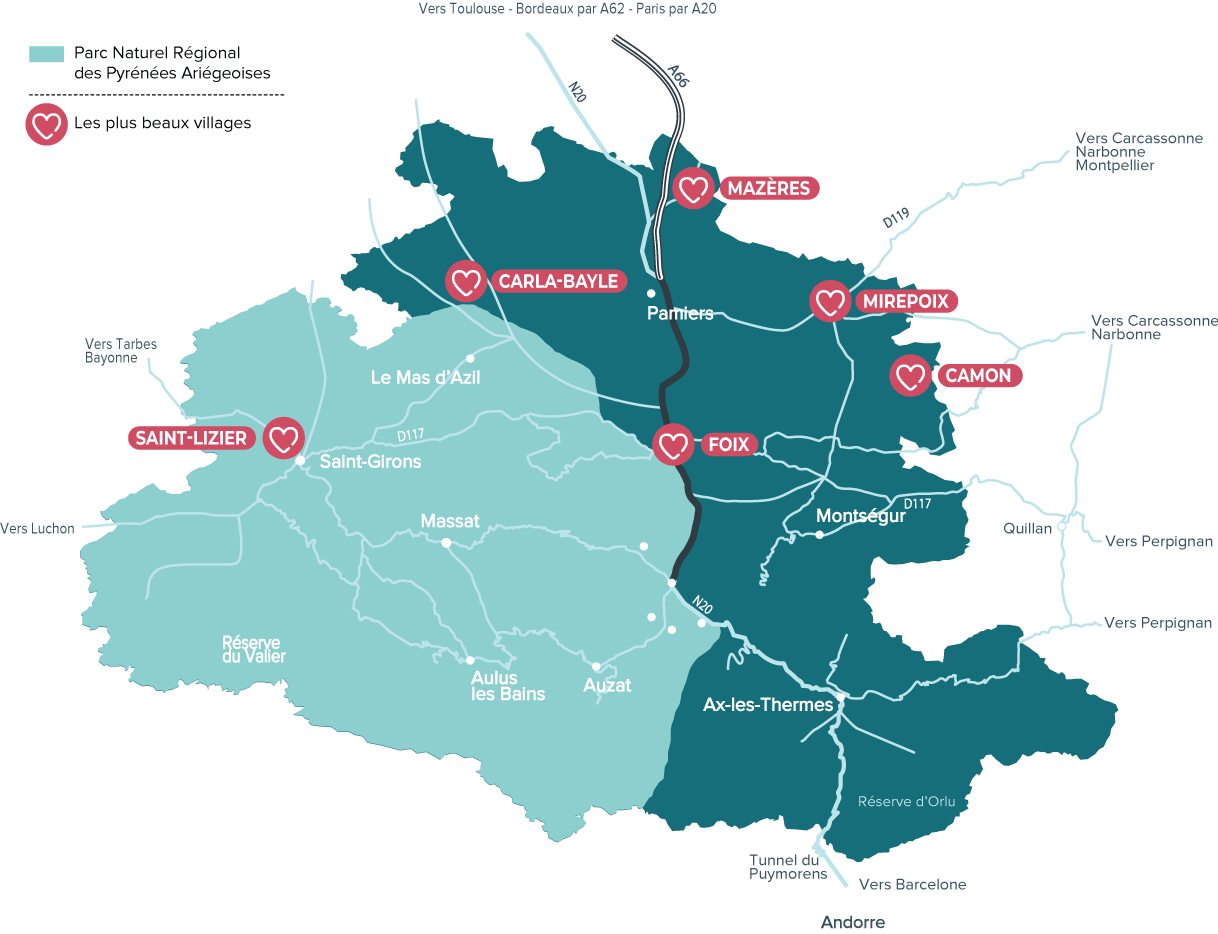 Between strolling through the streets of our most beautiful villages, taking a break on a café terrace, visiting an abbey, exploring these villages always has a different flavor!
When you have toured our most beautiful villages, take the opportunity to visit lesser known villages, but just as charming, such as Saint-Martin d'Oyde, the only rounded-shaped country house in the South-West, or the villages of Couserans, such as Seix and its castle.
---
discover our selection of the most beautiful villages