Forget the city, its walls, its stress, its frantic pace, reconnect with nature, with others and with oneself. This is the promise in Ariège Pyrénées. The beauty of the landscapes, the nature, the great outdoors… we take the time to live, to discuss, to share.
If this is your first time in Ariège, This page is made for you ! What is there to see in Ariège Pyrénées, what will I discover? We draw up the table here so that you can then facilitate your research.
Ariège… the south-west, Occitania, the Pyrenees!
Ariège is a department of Occitanie region, in the heart of Pyrenees chain. It is a joyful combination of conviviality and cuisine from the south-west, associated with unspoiled nature and Pyrenean traditions.

Located in a triangle between Toulouse, Carcassonne and l'Andorra, its anchoring in Pyrenees and its proximity toSpain have shaped its history.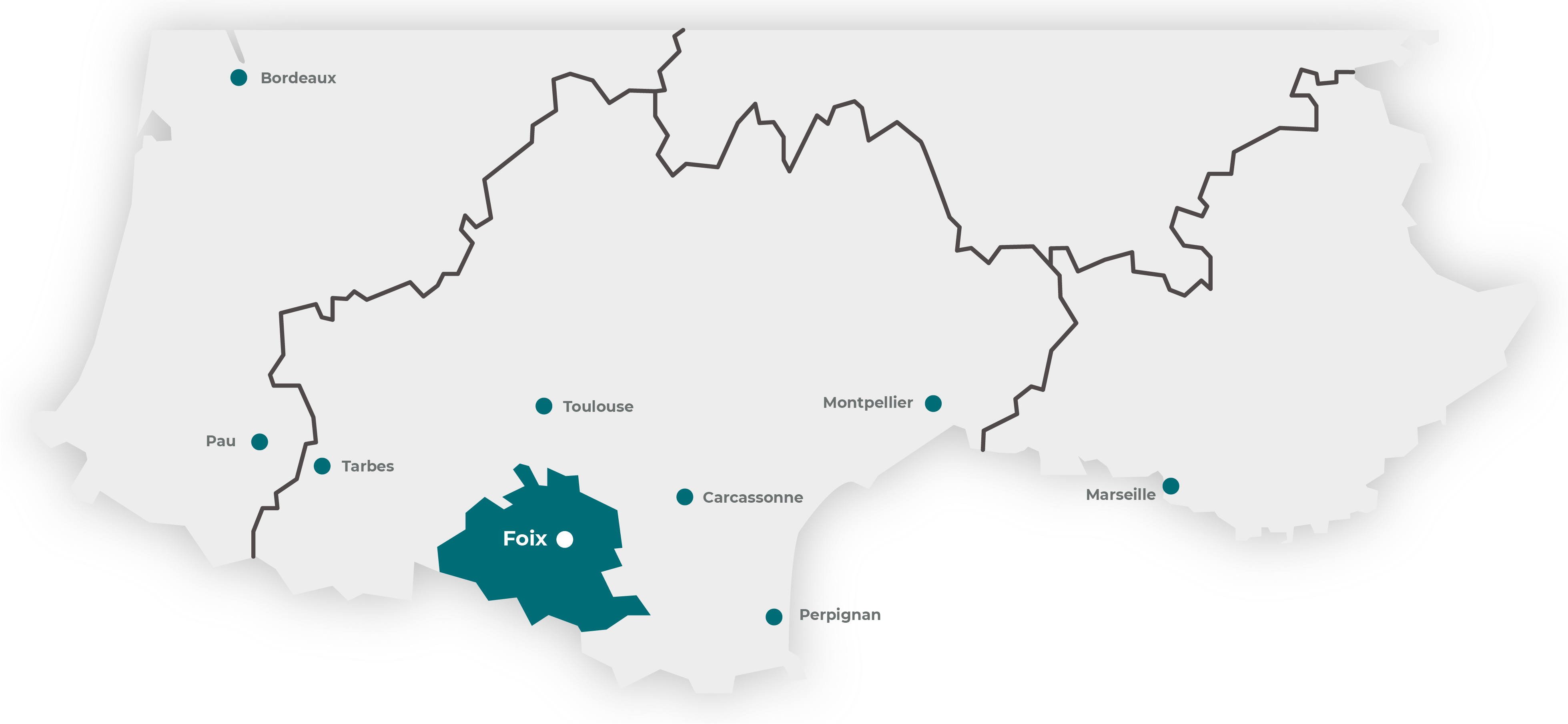 Nature above all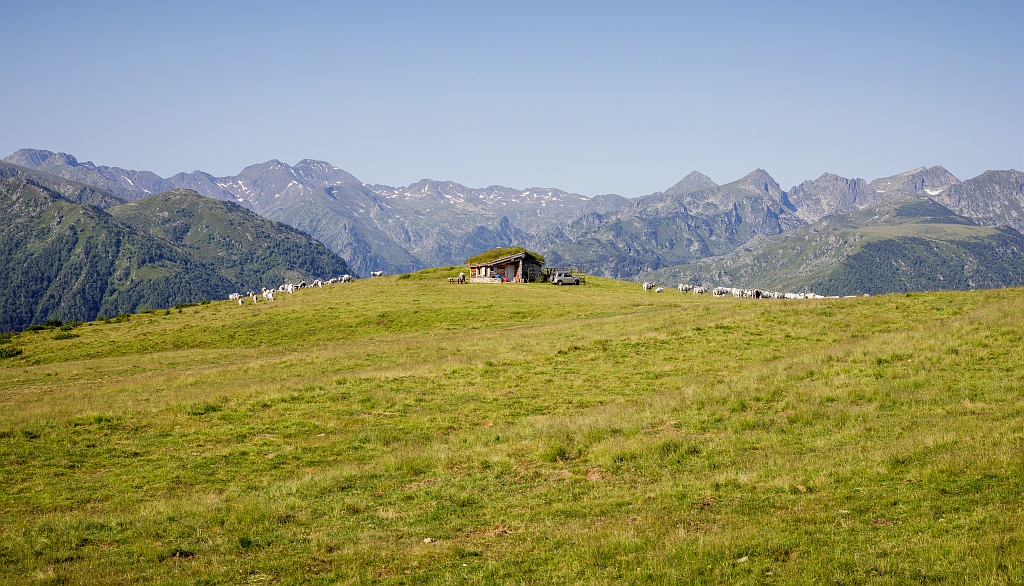 When you discover a place for the first time, it is necessary to grasp its essence, identity and philosophy in order to best prepare your experience. Here are the main lines to help you prepare your stay as well as possible and your experience there.

For nature loversYou should know that the landscapes of Ariège extend from the hilly hills of the piedmont to the peaks of 3000m above sea level.

Grandiose landscapes of the Pyrenees, rivers, waterfalls, lakes, forests, hills and plains… 5000km of marked trails allow you to explore Ariège on foot, on horseback, by bike.
Ariège is also revealed through activities that allow you to play with the elements: Paragliding, rafting, canyoning, canoeing, kayaking, climbing, via ferrata, skiing, snowshoeing ...
Regional Natural Park of the Ariège Pyrenees
Le Regional natural park of the Ariège Pyrenees represents 40% of the Ariège department!
A fauna and flora very varied flourishes freely in the confines of the park: chamois, capercaillie, bearded vultures, marmots, ibex… 1700 plant species identified, some of which are remarkable for their rarity and endemic character.
Liberty as a legacy
Remains of the prehistory, Middle ages and the wars of the 20th century, Ariège has always witnessed struggles for Free and leaves us today with wonderful memories. Land of legends, secrets, small and big stories… it's intriguing!
Personalized caves cave paintings, castles, high places of Catharism or residence of the future king of France Henri IV, hiking trails to the poignant story: GR107 Way of Bonshommes, the path to Freedom, the Cathar trail … Breathtaking landscapes, adrenaline-pumping activities… Ariège can be discovered in all its facets!
Great sites not to be missed
For heritage buffs, the department is full of natural and prehistoric caves: Niaux cave, Mas d'Azil cave, Cave of the Cow, Lombrives cave, underground river labouiche are the best known.
The Cathar period also marked the history of Ariège, a period of inquisition when the Catholics went on a crusade against the heretics… The Cathars fled to Spain or took refuge in the castles to resist. Numerous remains bear witness to this period: Montségur castle, Foix castle, Roquefixade castle, Lordat castle ...
100% Pyrenean gastronomy
Needless to say again that we are in the southwest ... and in the Pyrenees ! Ariège is the pastoralism, shepherds, farms, farms, this gives good products that it is possible to collect directly from the farm or from open air markets. Gascon meat, delicatessen, cheese goat, cow, sheep, seasonal fruits and vegetables, honeys… For picnics or to bring home. Indispensable also, the typical dishes to taste quite simply in the restaurant!
The friendliness of our biggest EVENTS
Ariège it's more than 400 cultural and sporting events all year round and one national stage with eclectic programming. From the street festival The Great Paths to Ax at Jazz festival in Foix, through village festivals, concerts, artist residences, shows, workshops, conferences… culture and conviviality come together in complete freedom.
We welcome you with smiles and our singing accents. The accent is more or less pronounced and it is sometimes necessary to listen ... but that's okay, you will always be welcomed "Avé pleasure!" ".
---