On the western part of Ariège, the Couserans and its 18 valleys is a vast shared territory between high mountain, mountain and piedmont, covered entirely by the Regional Natural Park of the Pyrenees Ariègeoises, dominated by the 2 meters of Mont Valier, "Lord of Couserans".
Couserans Pyrénées is a destination nature imprint and history where constantly blows a air of freedom.
Where to
locates the "Couserans Pyrénées" destination?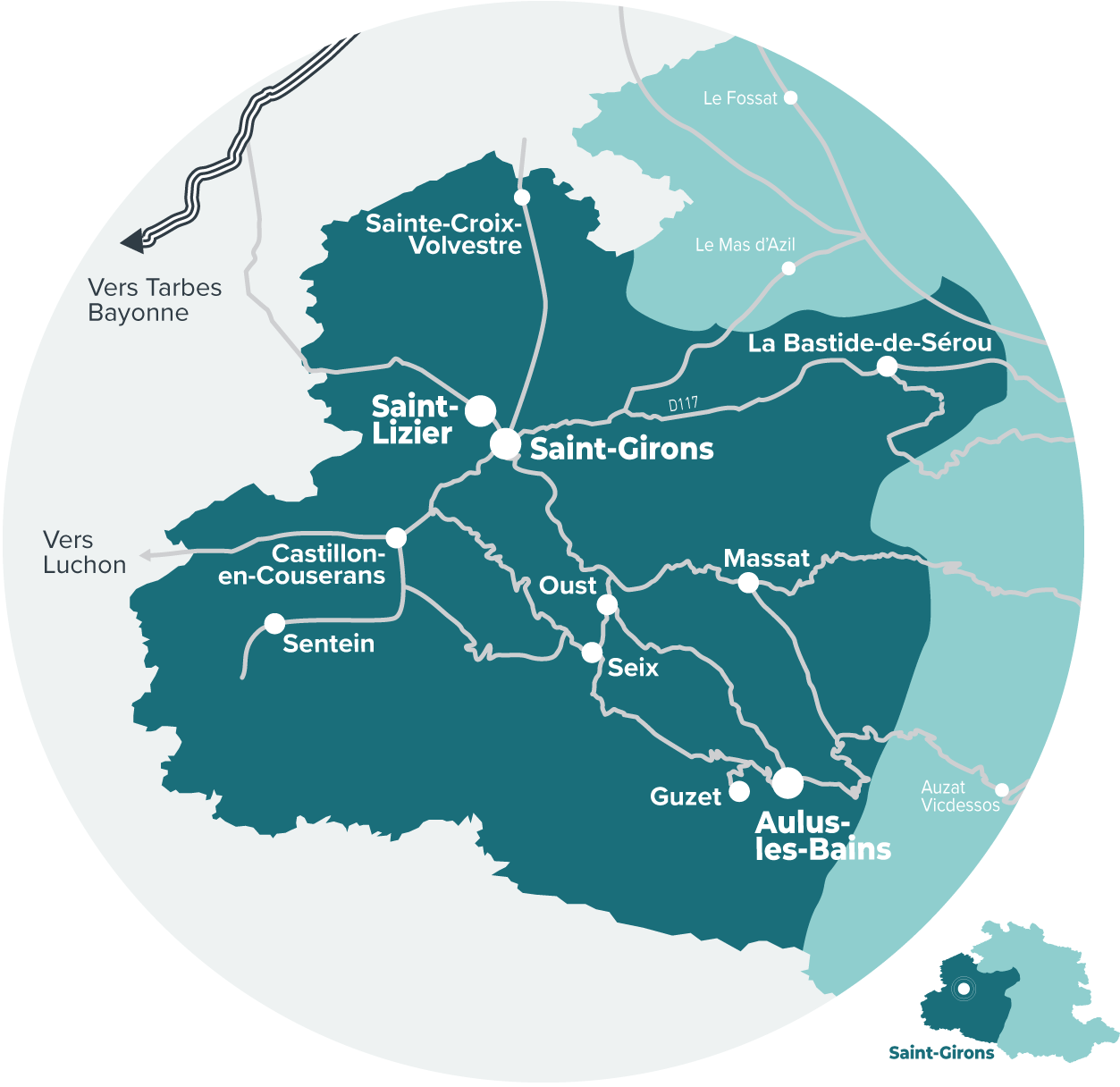 Nature above all
It is therefore above all a nature destination, in the heart of an exceptionally preserved natural environment: the Lers pond, the Ars waterfall, the Cagateille cirque, the Bethmale lake… as much nature spots incredibly beautiful.
Border with Spain to the south and Haute-Garonne to the west, it is a destination for high mountains, challenges, mountaineering, canyoning, hiking,summer exploration. Water is omnipresent, going through the valleys that the rivers and torrents borrow, in the jumps of the numerous waterfalls, in the mountain springs or in the lakes of altitude.

You will enjoy its benefits at Thermal baths of Aulus-les-Bains.
In winter it's downhill skiing Guzet station or Nordic skiing at theLers pond, while lovers of large virgin spaces will try their hand at Nordic skiing, or for a ride in snowshoes.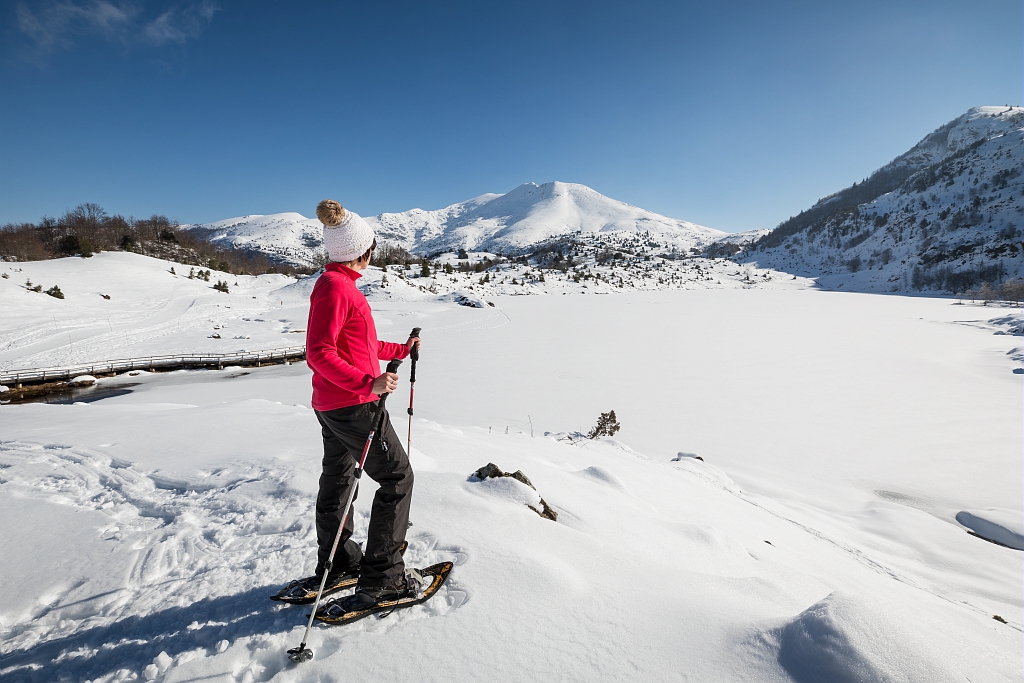 A past between Gallo-Roman vestiges and industrial times
The main villages, Castillon-en-Couserans, Seix, Aulus-les-Bains, Massat, La Bastide de Sérou, Sainte-Croix-Volvestre and Saint-Lizier, are organized around the city center: Saint-Girons. In the shade of the ancient Gallo-Roman ramparts Episcopal city of Saint-Lizier, Saint-Girons, capital of Couserans Pyrénées, stretches its picturesque streets on either side of two tumultuous torrents coming from the highest of the mountains.
Mining, marble quarries, vestiges of a industrial era flourishing are visible in the four corners of Couserans, just like the small mountain villages of its 18 valleys, witnesses of an agricultural era which supported a whole territory, a whole population.
---
Unmissable events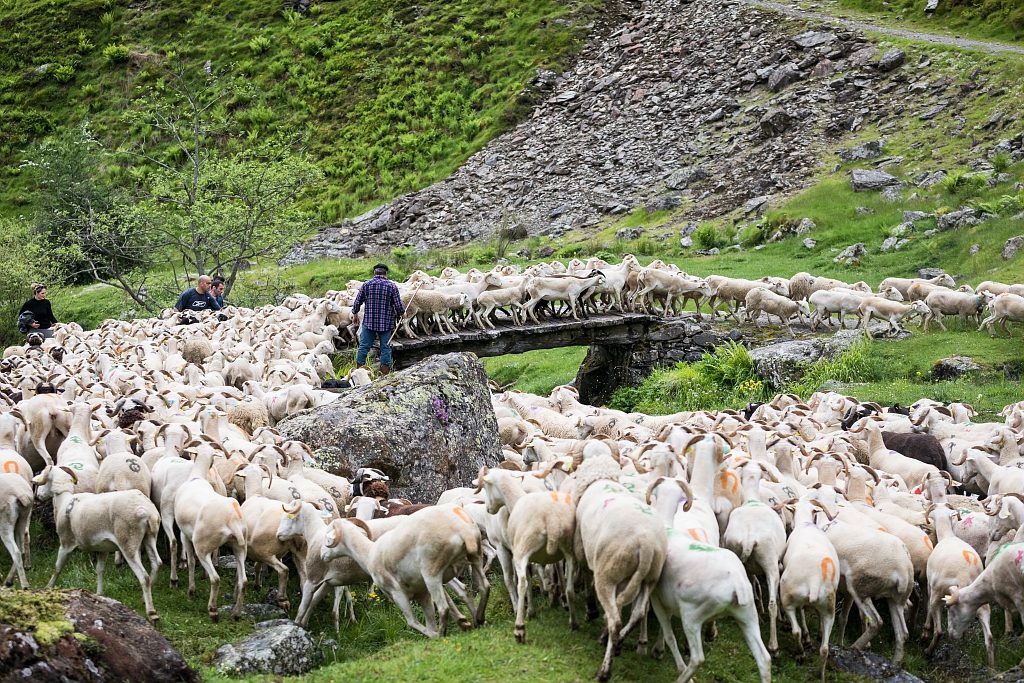 Like the Saint-Girons market on Saturday morning, a real institution, events are absolutely to be experienced in Couserans Pyrénées!

Go buy your cheese, jam, honey from a producer, watch the herds of sheep (or Merens horses!) Rise in summer pastures during transhumance, so many moments to experience that characterize this destination so touching, so special.
---
All the offers for the destination "Couserans Pyrénées"
Hint: use the "filter" button to see the activities and visits of the Couserans Pyrénées destination at a glance!