Ariège, a cycling destination par excellence, also has its Grande Traversée VTT (certified FFC): from Ax-les-Thermes to Saint-Lizier, this 203km route in the heart of the Pyrenees allows you to alternate stages both technical and fun in a magnificent, picturesque and varied setting.
"The only chain that makes you free is the chain of a bicycle… and the GT VTT Ariège Pyrénées! »
The great mountain bike crossing in a few words
Total mileage: 203 km
Departure: Ax-les-Thermes – Arrival: Saint-Lizier
Estimated time: between 4 and 5 days
Cumulative positive elevation: 4m
Cumulative negative elevation: 5 047m
Number of stages: 11 sections each representing 20km with varying elevations (see detailed table below).
FFC specific markings and signage red markings
Difficulty level 3/5 – Confirmed or intermediate mountain bikers
Favorable period From June to the end of September – From April to May, the snow cover can make certain sections tricky, especially the first 3 stages. However, you must always take into account the variability of weather conditions by being well equipped and adapting your itinerary.
La Great Crossing Mountain Bike Ariège Pyrenees, allows you to take historic trails! Dream of new horizons and cross the famous path of the Bonshommes, Way of the Pyrenean Piedmont of Saint Jacques through the greenway in the Cathar Pyrenees. Ariège offers remarkable places for exploration, adventure and emotion, where you will always be welcome!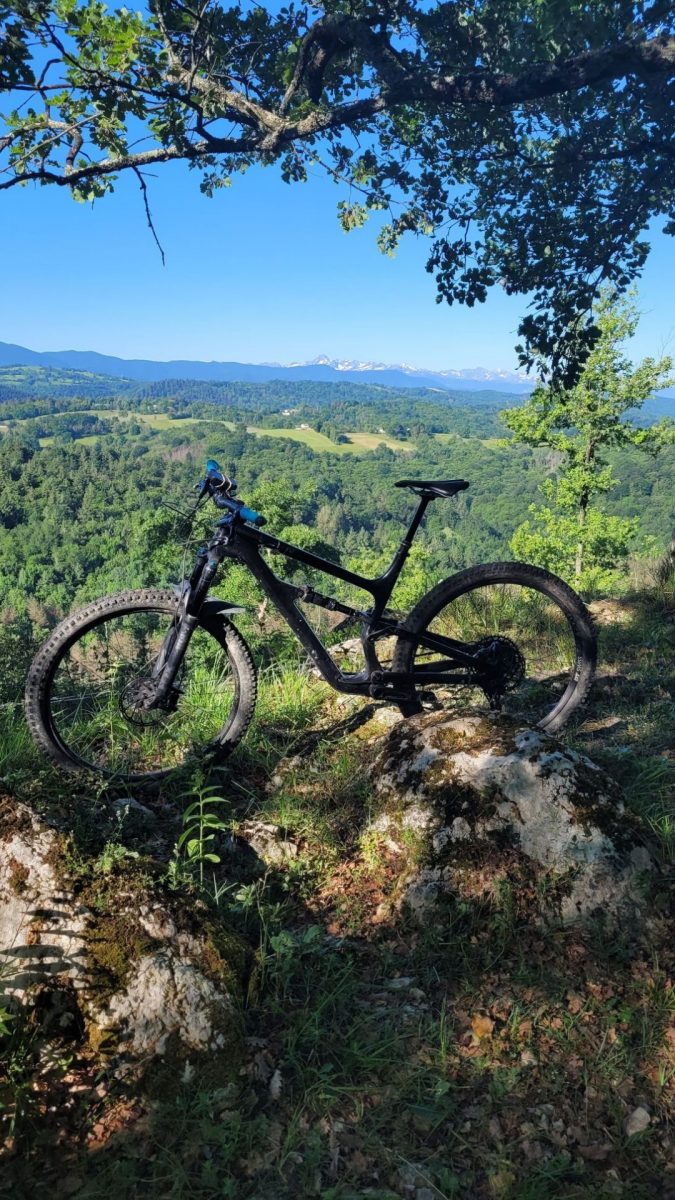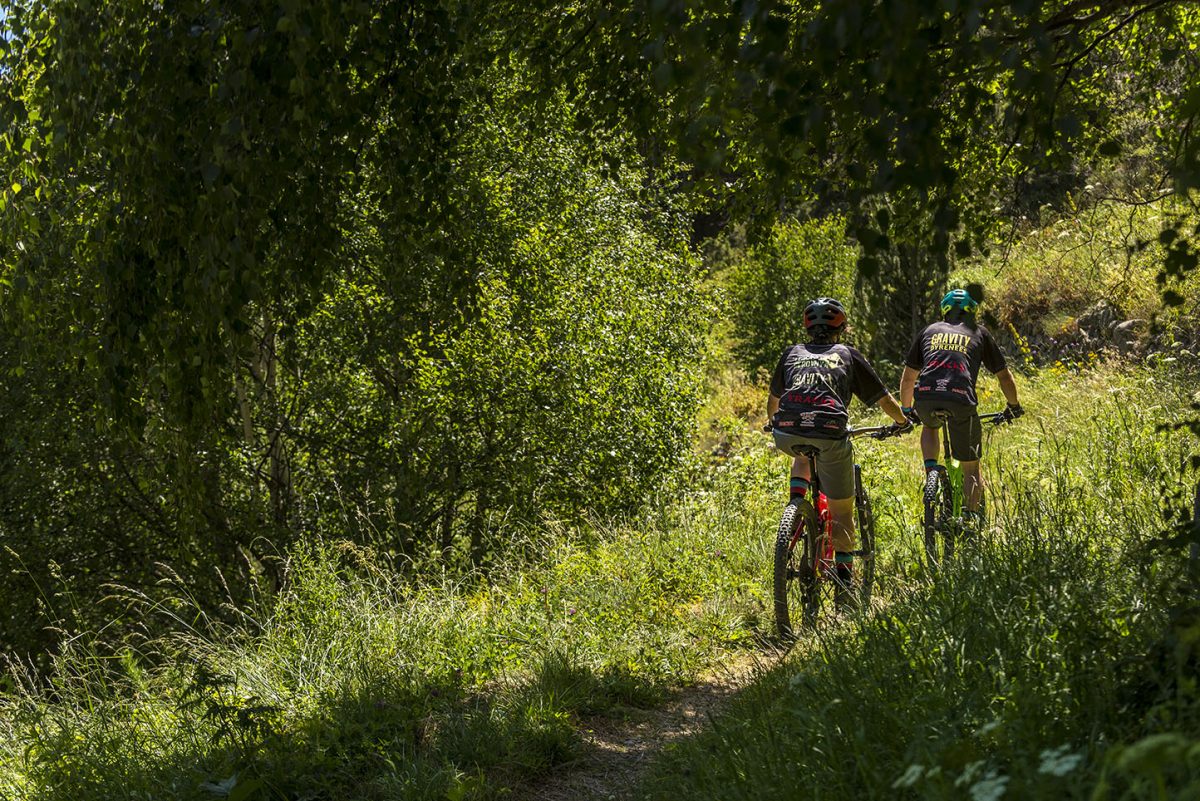 The advantages of this great mountain bike crossing
Essential topoguides and websites
Don't forget, you can download the GPX track of the whole route for free 👇
For an all-inclusive stay
The Rebenne agency takes care of everything for you! The agency's bicycle specialists will find accommodation, catering and transport for you. You won't have to worry about anything!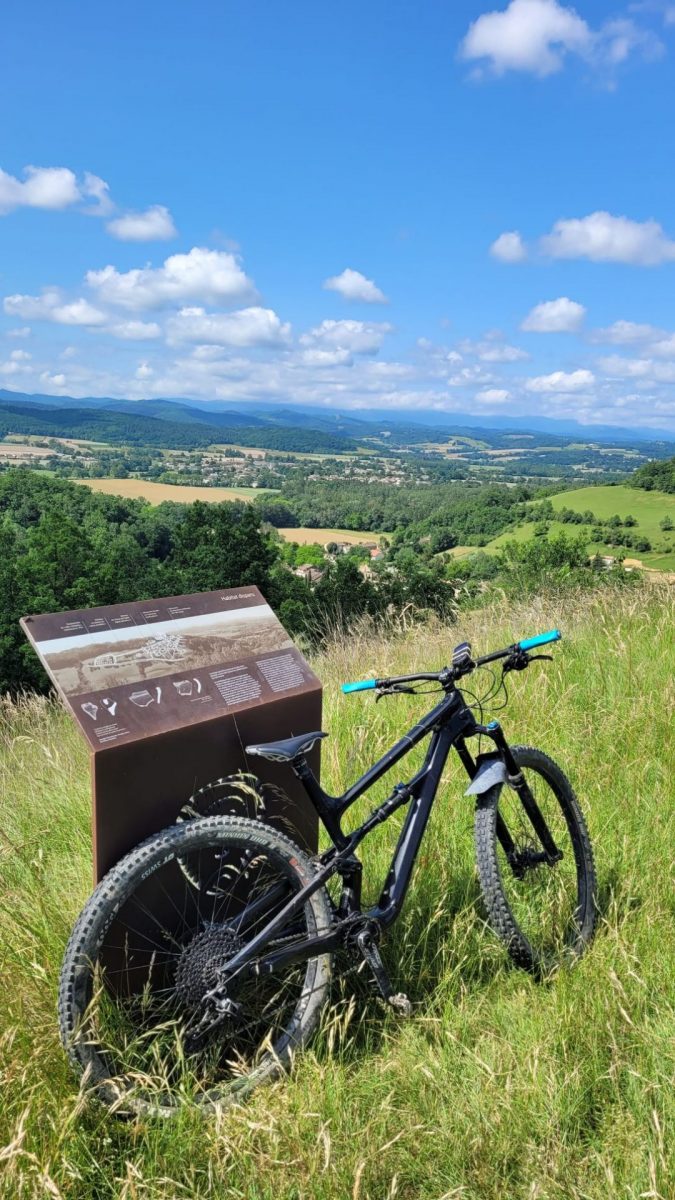 Patrice HAS TESTED THE GREAT MTB CROSSING!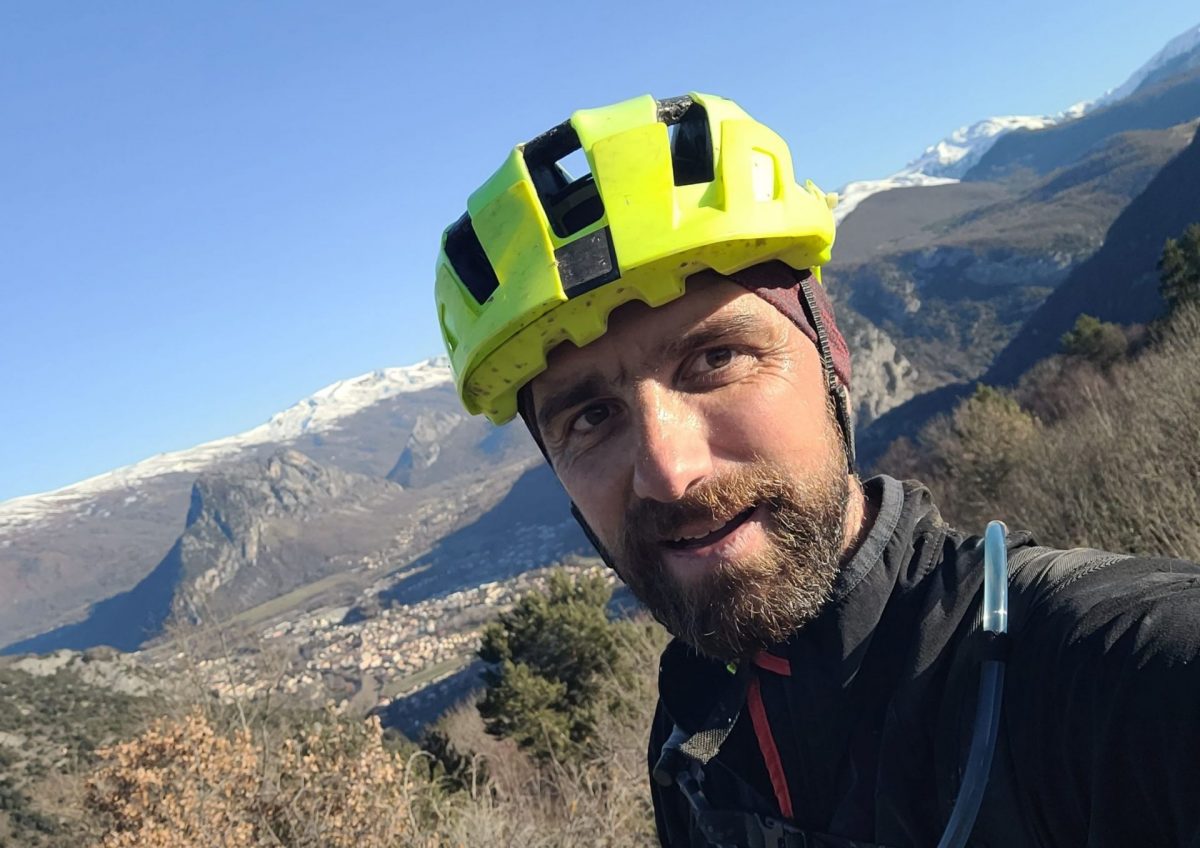 A sporting adventure full of surprises! The route is very varied, alternating tracks, trails and places steeped in history. I enjoyed the descent in the Frau gorges which is very playful as well as the very beautiful tunnels of the old railway line. My favorite ♥️ was the medieval village of Mirepoix where I took a well-deserved break under the covers. And what views? The views of the Ariège Pyrenees were splendid!
---
To prepare for your adventure
Find here all the information you will need for your stay. Because preparation is roaming's best friend, step-by-step we tell you everything you need to know before you go.
THE STAGES OF THE ARIEGE PYRENEES MTB GT
It is between 4 and 5 days of mountain biking that it is possible to do the GTVTT and return by the greenways and take public transport to return to the starting point. All the information below.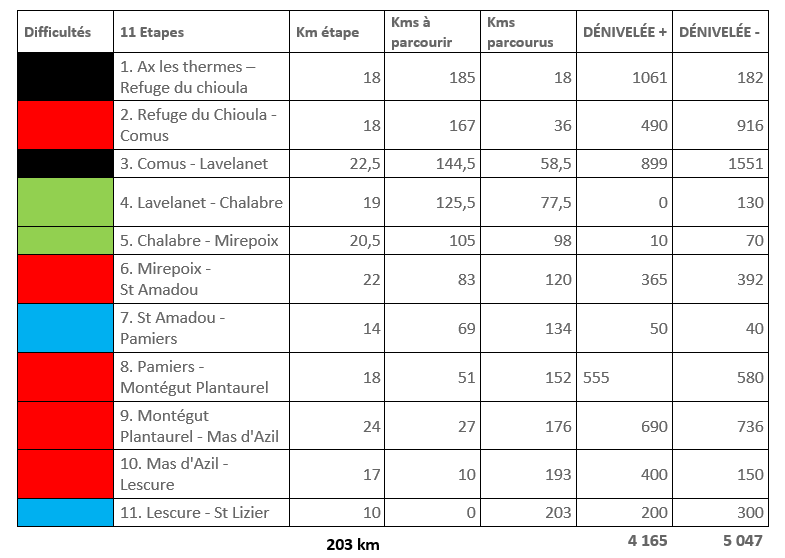 soft version in 5 days – 40km per day on average
sport version in 4 days – 60km per day on average
stage 1: ax-les-thermes – fougax and barrineuf
Duration 05:40
Distance: 46,3km
D+: 1m
D- 1m
Guestroom
step 2: fougax and barrineuf – mirepoix
stage 3: mirepoix – montegut plantaurel
Stage 4: Montégut Plantaurel – Saint Lizier
Duration 06:28
Distance: 60km
D + 1m
D- 1m
useful information
grocery stores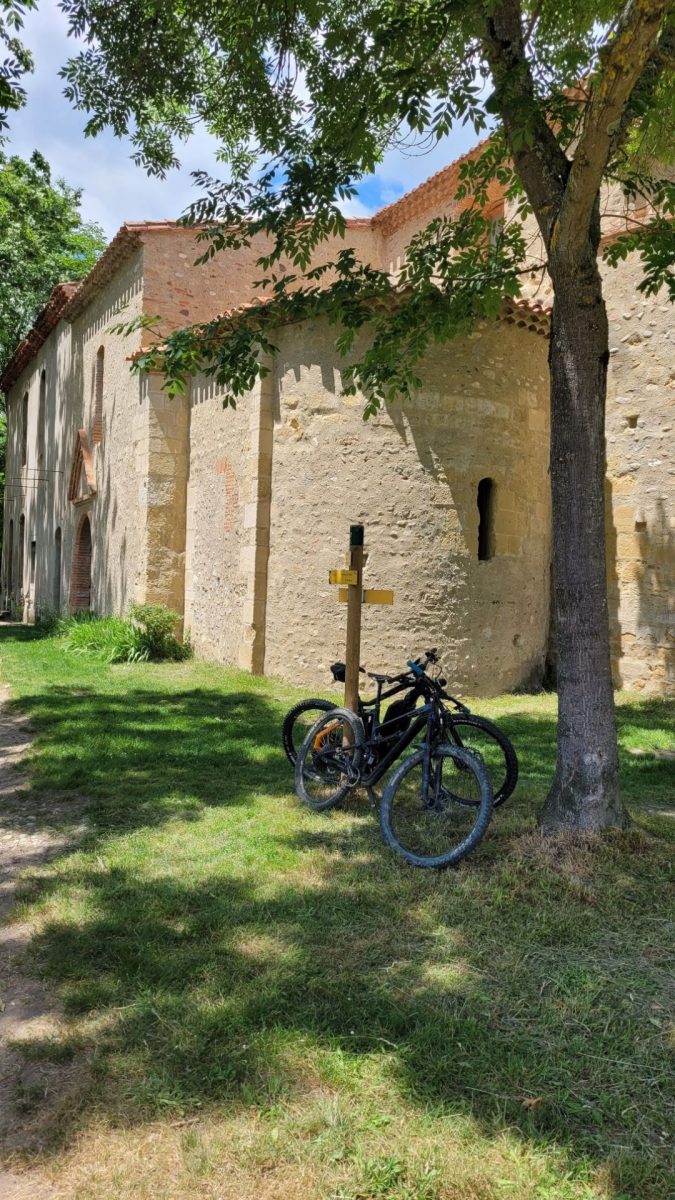 Photo: Stage 3 – Abbey of Cailloup – ©P.Géraud
accommodation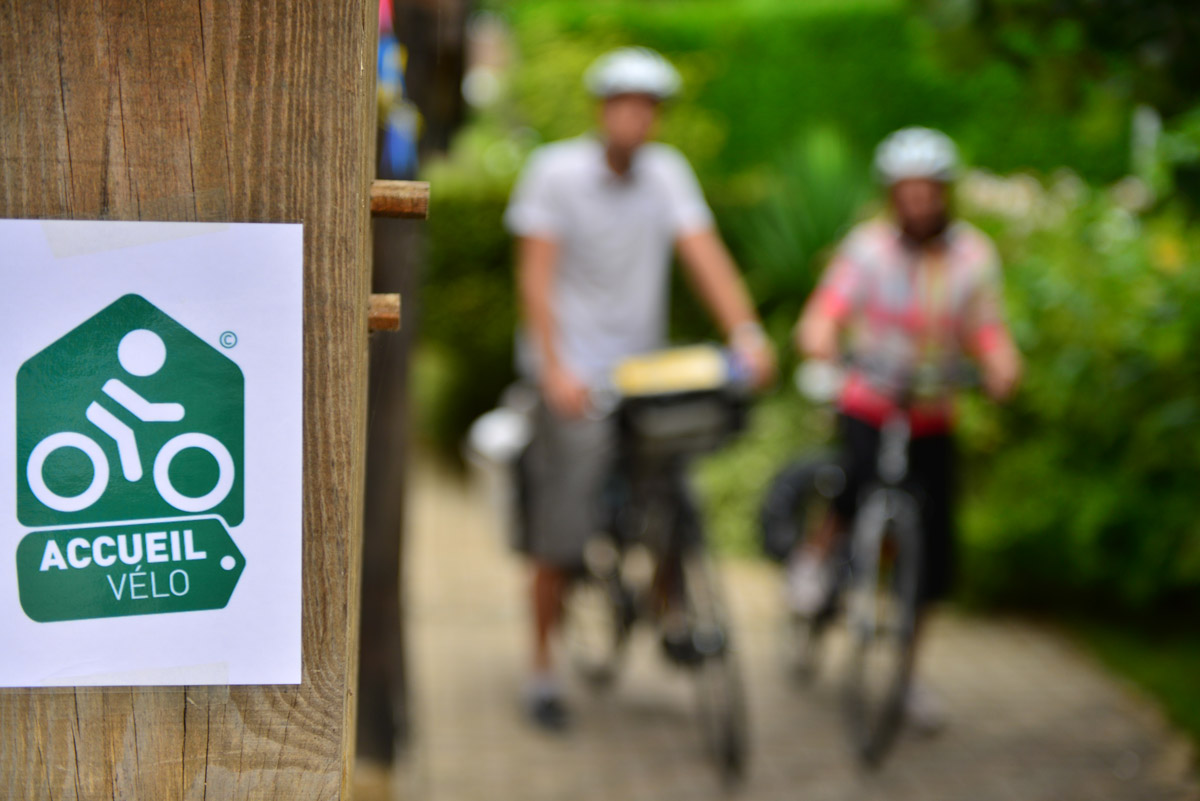 transportation
Arriving by Train? Your stopping point is Ax les thermes (line -Toulouse – Latour de Carol)
Make your roaming to Saint Lizier then take your mount back to join the greenway of Saint Girons to Foix it's about 40 km of flat, ideal for the recovery of the week of cycling. Arrived on Foix you can take the train.
Ideally, you can arrive in Foix, leave your car at the station where parking is free. You take the train from Foix to Ax les Thermes, starting point of the GT VTT (line -Toulouse – Latour de Carol). Make your roaming to Saint Lizier then take your mount back to join the greenway of Saint Girons to Foix it's about 40 km of flat, ideal for the recovery of the week of cycling. Arrived on Foix where you recover your vehicle.
To learn more and find a public transport route go on the public transport website of the Occitanie region.
- Audabram taxis offer you the transport of luggage and equipment on stages of your choice from 1 to 3 people. Transfer of mountain bikers with luggage and hotel bikes to train stations or airports (Toulouse, Carcassonne, etc.). Possibility of assistance with their bike carrier in the event of a problem on a course.
They ensure rotations with bicycles (3 maxi / trip).
==> www.taxis-audabram.eu // 05.61.01.34.54 or 06.80.71.41.59
- Taxi Genie
Equipped with a bike rack, Guillaume Chatain can take care of transporting your bikes, your luggage and making a transfer.
==> Tax Engineeringi / / 06.30.31.23.69
bike repairers?
Foix :
Cycles Sensations Nature – 05 61 03 84 68
Easy bike – 06 26 35 84 65
Bike generation – 05 34 14 39 51
The Cabannes
The Little Plateau - 06 42 42 84 35 - Label Bike home
Laroque-d'Olmes
Cycl'Olmes Pyrenees - 05 61 01 52 57
Pamiers
Ariege Cycles - 05 61 67 38 44
Cycling Culture Pamiers (Cycles Passion) - 05 61 60 14 05
Saint-Girons
Cycle & You - 05 61 01 54 72 - Label Home bikeo
Maxi Sports - 05 61 96 49 35
THE MOUNTAIN BIKE CODE
You ride on paths shared with other users, in a sometimes fragile natural space, so that "everything goes" here some principles to respect.
So be courteous and respect nature!
BE ACTORS OF THE QUALITY OF MTB SITES!
A defective panel, a pollution problem, a need for security… Thanks to the program Suric @ te, report any anomaly on the site sentinels.sportsdenature.fr while helping the mountain bike community! Your report will be processed by the communities of municipalities and the departmental council in charge of trail development.
---