Known for being a "road bike" destination in the Ariège is also an ideal playground for all mountain biking aficionados. They will find their happiness thanks to the 5 bike parks of the territory. Ascent by chairlift on foot or by bike, then hit the slopes at full speed, the bike parks provide their share of sensations, in an exceptional setting!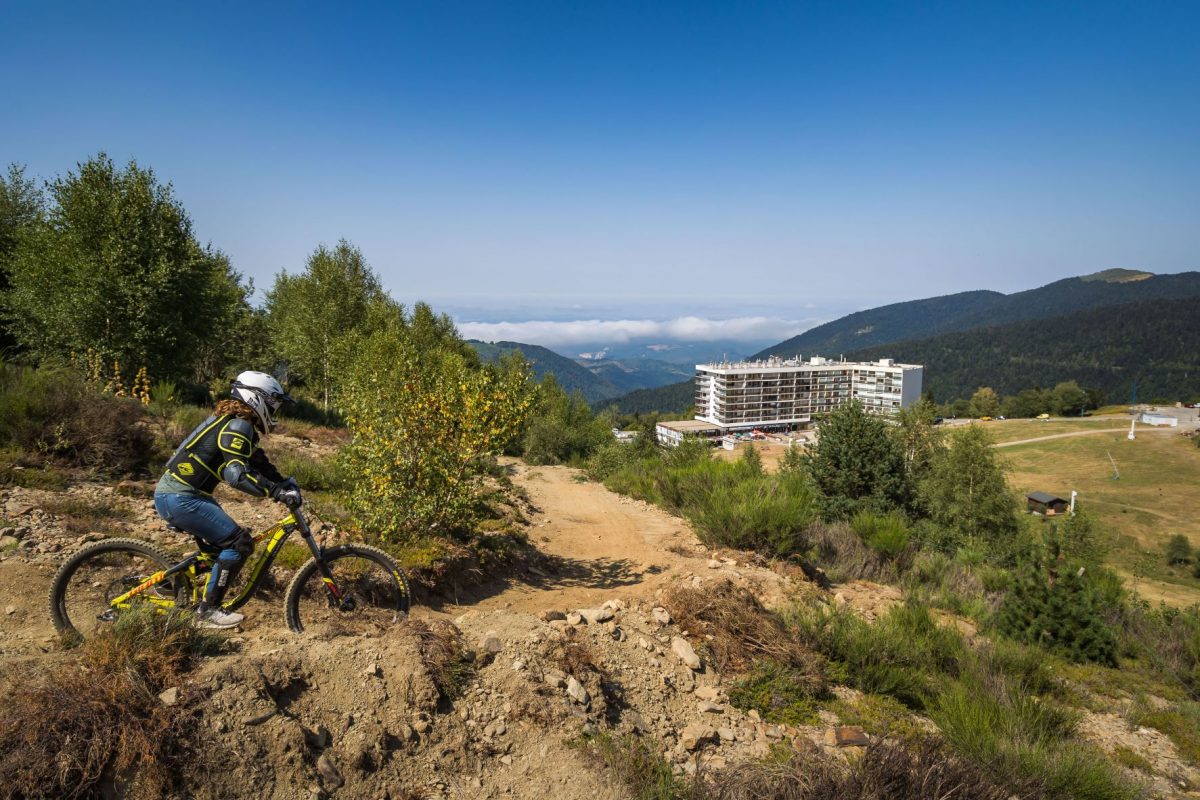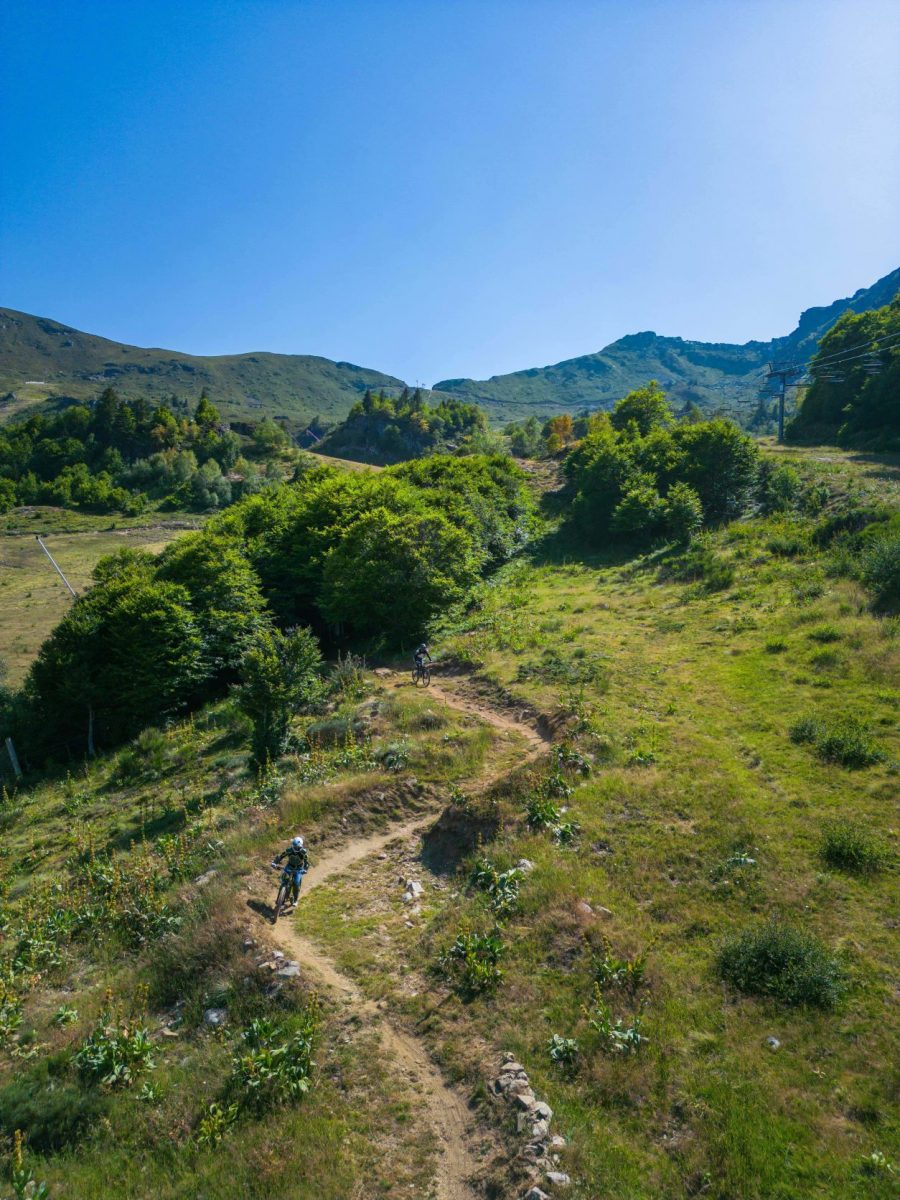 Bikes park at a glance
On the Ariège bike-park, pros and beginners have fun on tracks designed especially for them! Accessible by downhill mountain biking, and enduro, and VAE, the tracks are designed for fun, and to progress in piloting, improving technique, speed, jumps and trajectory.
BIKE PARK AT AX-3-DOMAINES

30 km of slopes
Elevation 1 m
Slopes: 1 green, 1 blue, 2 red, 2 black and 1 development area for beginners
Chairlift lift
BIKE PARK IN THE MONTS D'OLMES

13 km of slopes
Elevation 300 m
Slopes: 1 blue, 1 red + 4 variants, 1 black + 3 variants
Chairlift lift
ALTERNATIVE MTB ASSOCIATIVE BIKE PARK AT COL D'AYENS

Be careful, remember to join to ride! The tracks are reserved for members.
Green, blue, red and black slopes
Jump zone
Ascent on foot or by bike (for enduro mountain bikes)
BIKE PARK IN GUZET

22 km of slopes
Elevation 350 m
Slopes: 2 green, 1 blue, 1 red, 2 black, 1 initiation area
Chairlift lift