Home Cycling, quésaco? Accueil Vélo is a national brand that guarantees quality services adapted to the reception of tourists by bicycle. It contributes to raising France to the first rank of world destinations for bicycle tourism. The Regional Tourism Committee of the Center Val de Loire Region has created this system with the aim of federating and engaging tourism professionals in welcoming cycling customers.
This brand makes it possible to identify reception structures such as accommodation providers, restaurateurs, bicycle rental / repairers, tourist sites or even tourist offices able to provide a dedicated and personalized service for people equipped with a bike. Thus, the Accueil Vélo logo allows them to be identified, on site or on-line.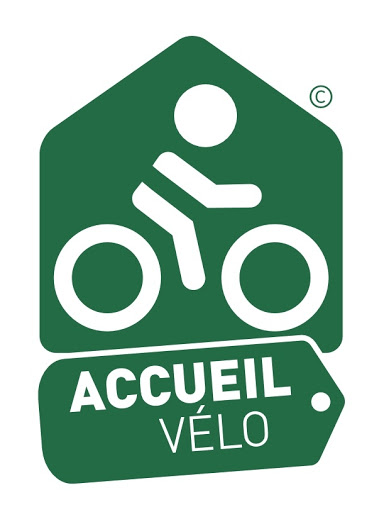 The different categories eligible for the brand respect their own criteria knowing that a common criterion is mandatory: being located less than 5km from a cycle route. The service providers are committed to welcoming cycling tourists in good conditions, without forgetting to pamper the bikes!
Since March 2020, the Ariège-Pyrénées Tourism Development Agency has been committed to the deployment of Accueil Vélo approach. The goal ? Strengthen the quality of services provided by tourist facilities for cycling tourists, because Ariège loves cycling!
To share your experience, tell our expert at velo@ariegepyrenees.com