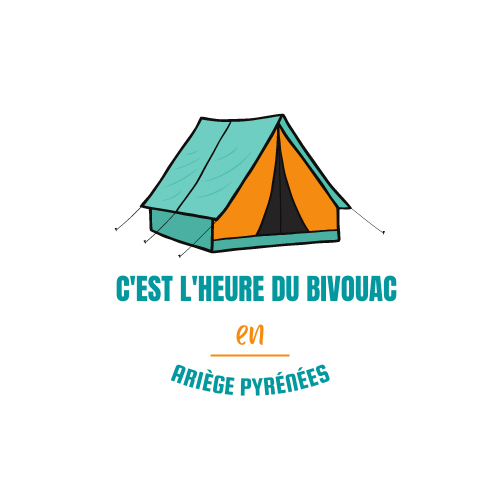 Close your eyes, listen to the bells of the herds in the distance, the wind in the trees and then... the silence that surrounds you! Are you there? Ready to take a bath in the pure air of the Pyrenees?


That being said, the mountain cannot be improvised! Don't worry, we'll give you a little topo before you go bivouac or wild camping, with some advice and basic rules to have a good time and make the most of this experience in the middle of nature.

And, needless to say that nature is a fragile environment and that it is essential to take care of it and pamper it... right? 😇
Bivouac and wild camping 🏕️
We often hear about these two notions but do you really know the difference between bivouac and wild camping?
definition side:
The camp: it's a camp that will last one night in the same place in the middle of nature. We set up a small tent set up at sunset and take it down at sunrise. As you will have understood, the idea is to be as discreet as possible and to minimize its impact as much as possible.

Wild camping: Often practiced with a motorized vehicle (motorhome, van, car, etc.), wild camping is generally done closer to the developed areas than the bivouac and often for longer.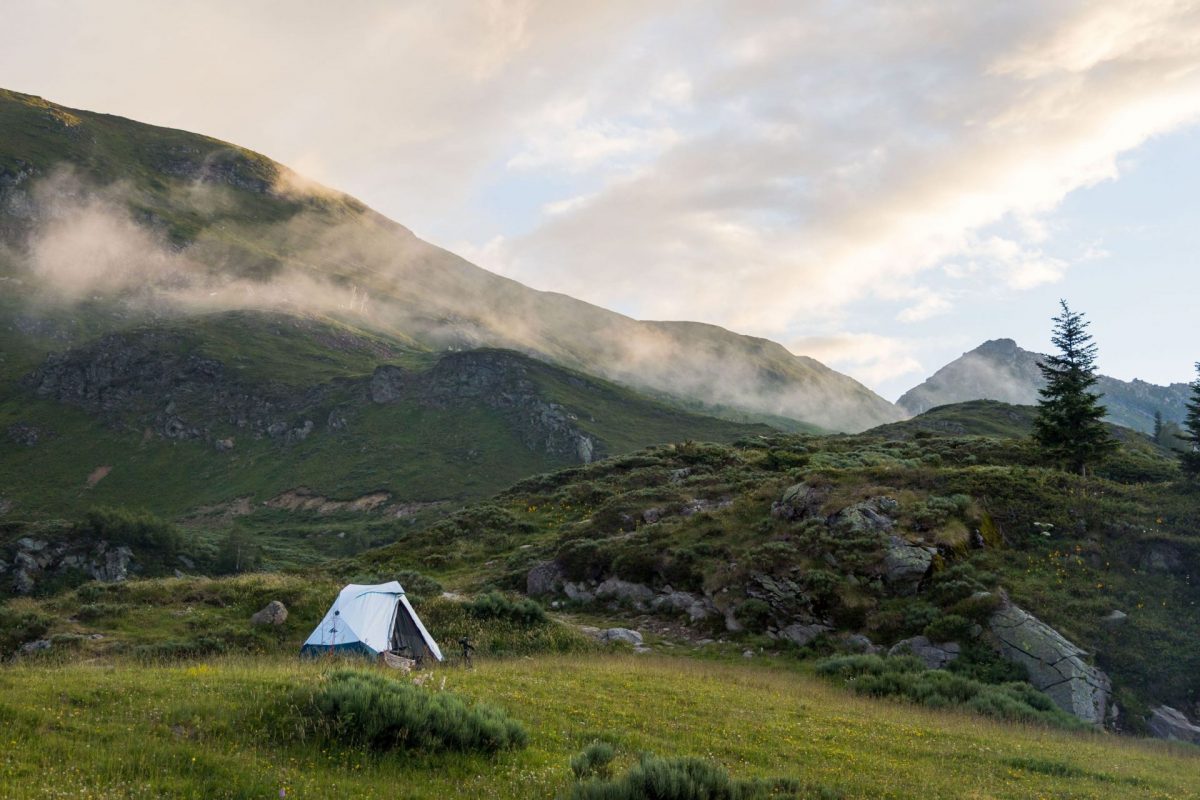 In any case, whether you choose bivouac or wild camping, the key is to do so with respect for the environment and the regulations in force (they differ according to the territories and countries, hence the important to be well informed before leaving) 👉🏻 What the law says
In summary, it is forbidden to camp in the following places:
On roads and public thoroughfares
In classified natural sites or in the process of classification
In remarkable listed heritage sites
Near historical monuments
On the shores of the sea
Less than 200 m from water points used for drinking
In national parks and regional natural parks, the regulations may differ. In the national parks for example, the rule says that the bivouac is not authorized within one hour of a road access whereas in the regional natural parks, this rule does not apply!
It is therefore better to inquire properly before leaving 👉🏻 more information here.
SOME Basic Rules:
In most places, making fires is not allowed.
Leave nothing behind, minimize your impact (no packaging, peelings or traces of food). Leave the place clean, take care of your little nest 🙂
As far as possible, try not to move the natural elements (which serve the insects and micro-organisms that live there).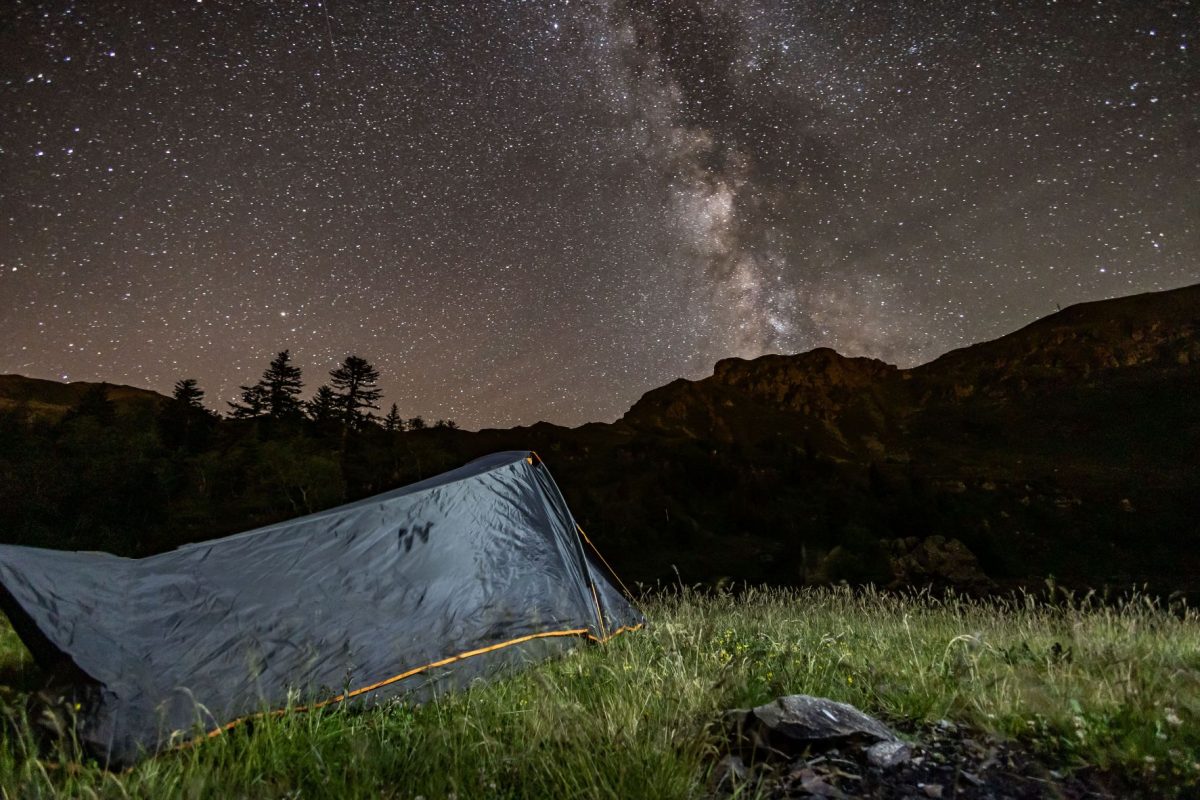 the essentials to put in your bag:
Because the forecast remains the best way to leave with peace of mind, we give you some tips to not forget anything and experience the best bivouac possible!

The golden rule is to favor the lightest possible equipment! Do not underestimate the weight of your bag or your physical capacity.
Lightest hiking bag possible
Gourd, knife, flashlight, compass, garbage bag, cap, sunglasses
Food, stove, sufficient water
Windproof jacket (or k-way) and a change of clothes
Sleeping bag or silk bag if you sleep in a refuge (sheets are not provided there, but blankets are!)
Fleece, hat, light gloves
Hiking boots
Small towel: ideally in microfiber, it takes up less space and it dries quickly!
First aid kit: painkillers, bandages, disinfectant wipes, arnica balm, environmentally friendly sunscreen (think of the nice little fish 🐠), mosquito repellent, survival blanket...
If this is your very first bivouac, go read Chilowé's article on the 10 mistakes to avoid for your first bivouac. They interviewed the blogger Wild Road which gives you a mix of practical and concrete tips and tricks to make your first bivouac a success!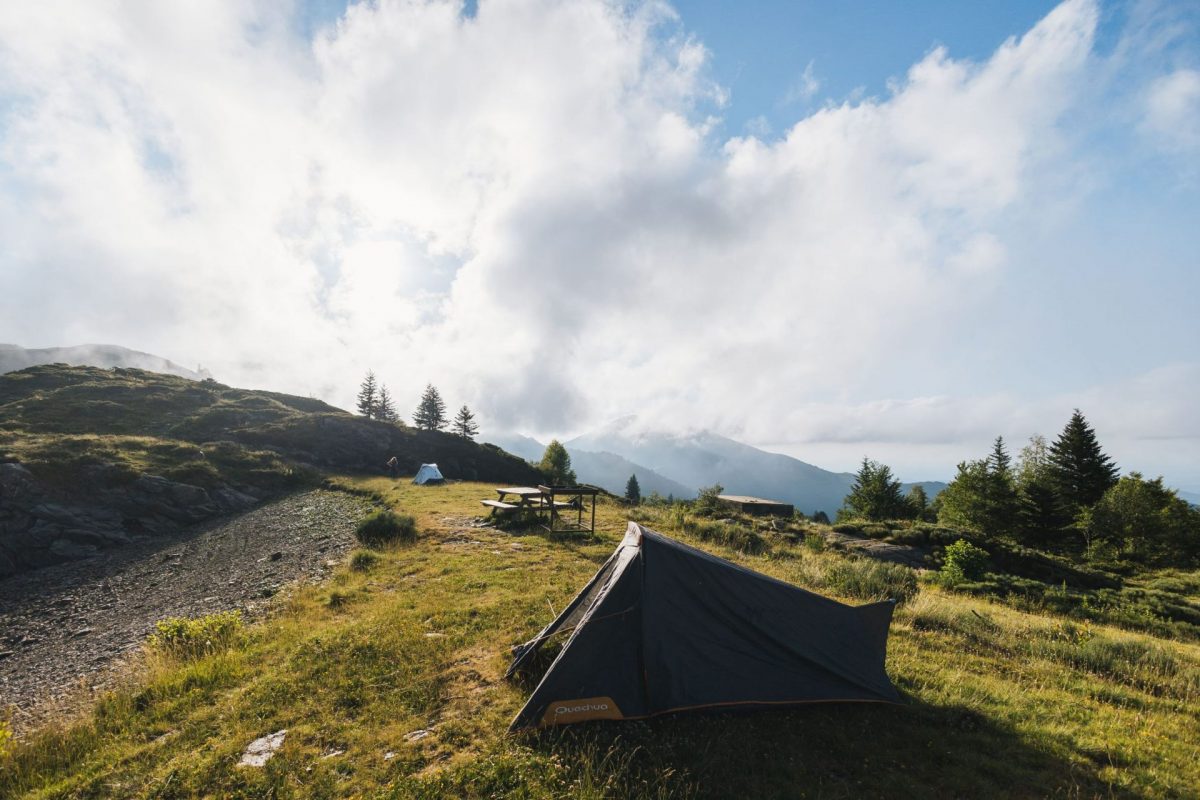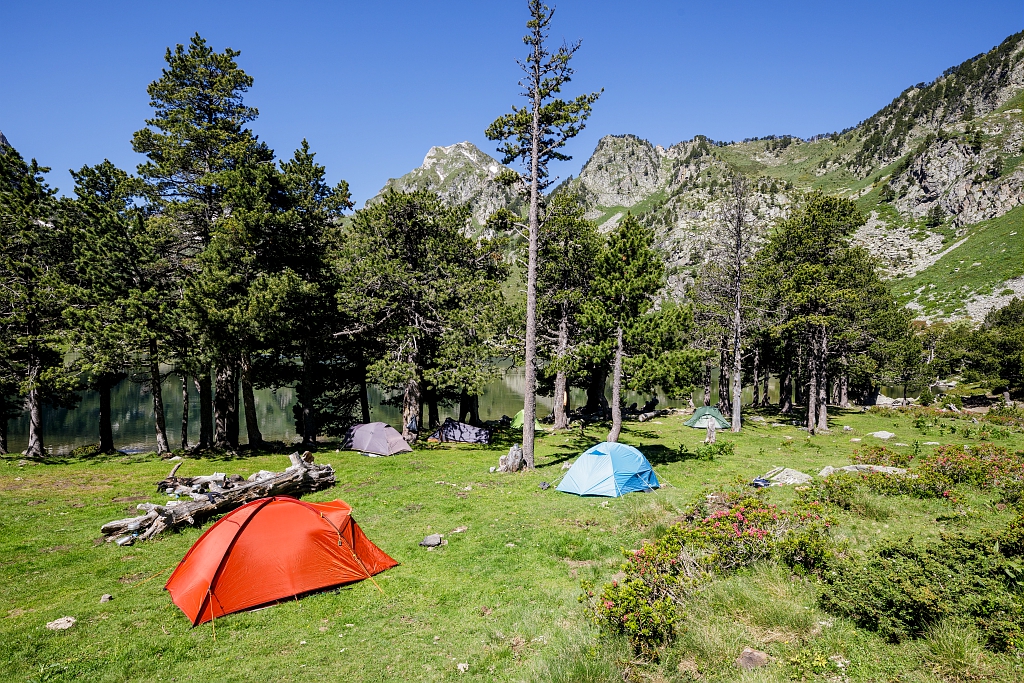 If you don't want to go hiking alone, you can also book a hike with our guides! It's the best way to test the experience and find out if you like it before embarking on your own in the deep end of the bivouac 🙂