This itinerant hike around Mont Valier promises to access spectacular panoramas, to experience an atypical adventure and to explore a nature reserve characterized by an extremely rich, varied and preserved flora and fauna. 6 steps for an unforgettable memory in the heart of a wild territory: the Pyrenees Ariègeoises Natural Park and the Pollars Sobira Catalan in Spain. It is also the opportunity to rub shoulders with a mythical summit of Pyrenees, Lord of the Couserans with its 2838m, Mont Valier.
A brief tour of Mont Valier
6-stage cross-border route around Mont Valier
Estimated time: 6 days, around 35 hours of walking on 74km
Cumulative positive elevation: + 5410m
Cumulative negative elevation: - 5070m
Start / Finish: Col de Pause (France - 09)
Difficulty level : 4/5. For experienced mountain hikers, in good physical condition, and prepared for hiking over several days (4 to 9 hours of walking per day with positive elevations of 700 to 1 m and negative elevations of 500m to 230m)
Favorable period
Given the snow cover and the guarding periods of some shelters, it is advisable to do this trek between the months of June and September.
Useful information and documents: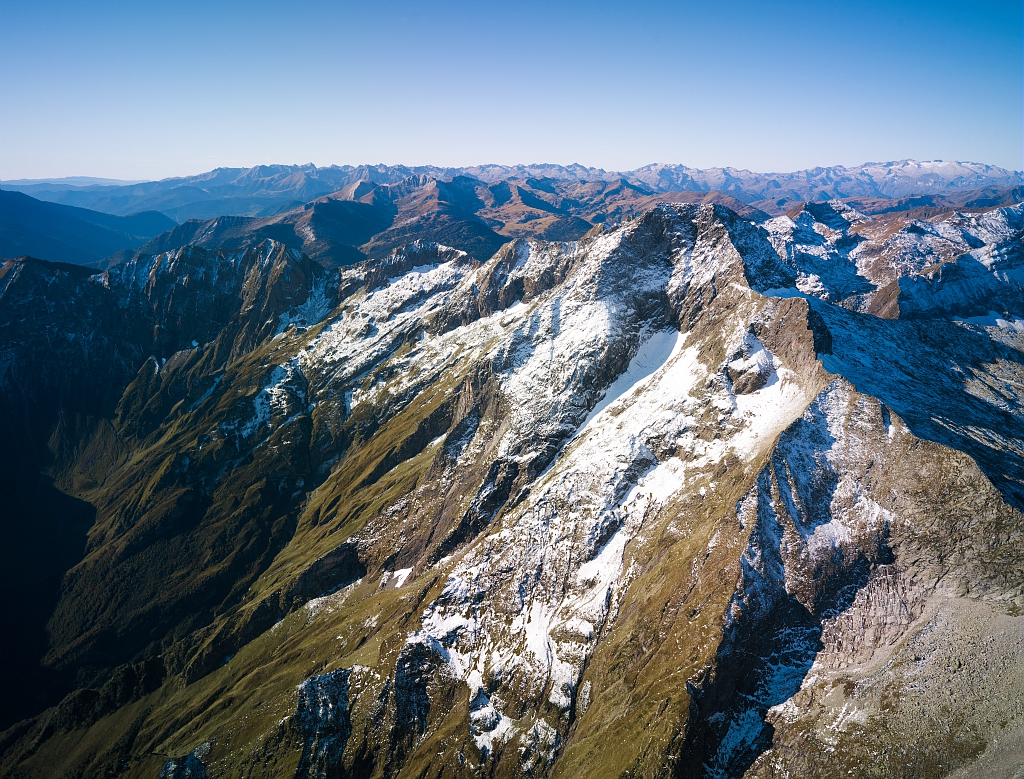 The steps
Several entries are possible. If you do not start the hike at Col de Pause, it is imperative to do the Rouze-Fornet stage in one go because there is no accommodation at Col de Pause.
Stage 1: Col de Pause> Fornet refuge
Duration: 6 hours
Distance: 15km
Elevation: + 700m / -800m
Markup: GR10 and cross-border GR
Stage 2: Refuge de Fornet> Refuge des Estagnous
Duration: 7h
Distance: 11km
Elevation: + 1510 m / - 660 m
Markup: Cross-border Gr

Every evening, from the Estagnous mountain refuge, a ballet looms in the sky. The sunset gives way to the appearance of a sea of ​​clouds from which only the peaks emerge. A sublime spectacle that gives the impression of being even higher.
On this stage, we must add you remain 1h30 of walk and + 600m of altitude difference to reach the summit of Couserans, Mont Valier.
Stage 3: Refuge des Estagnous> Gite d'esbintz or Aunac
Duration: 7 a.m. or 8:30 a.m.
Distance: 13,8 or 18,8km
Elevation: + 510 m / - 1900m or + 680m / -2100m
Markup: PR and GR10
It takes 1h30 more (5 km - D + 170 m / D-200 m) to reach the cottage of Aunac.
Step 4: Gite d'esbintz or Gite d'Aunac> Gite de la ferme verte
Duration: 7 a.m. or 8:30 a.m.
Distance: 14km ​​or 19km
Elevation: + 620 m / - 680 m or + 790m / -880m
Markup: GR10 and Gr country
Step 5: Gite of the green hill> Gite de Rouze
Duration: 4 hours
Distance: 8km
Elevation: + 800 m / - 600 m
Markup: GR10
Step 6: Gite de Rouze> Return to Col de Pause
Duration: 4 hours
Distance: 7km
Elevation: + 1100 m / - 230m
Markup: GR10
Shelters and gites
The 5 accommodations offer you a warm welcome and friendly cuisine.
Each structure offers half board or full board (picnic). Refueling is only possible in the cottages.


To book, you must contact them directly:
Further information
Accommodation in dormitories. Sleeping bag or "meat bag" compulsory, blankets available
Each structure offers half board or full board (picnic).
Provisioning only in the lodges. Grocery store in Saint-Lizier d'Ustou.
No pets allowed
Reservation required at each accommodation.
Taxi service possible to shorten certain stages
---