At the Couloubret baths in Ax-les-Thermes, the thermal water flows naturally warm, between 33 and 38 ° C. The baths are the ideal place to relax after a busy day. Whether after hitting the ski slopes ofAx-3-Domains, or after hiking on the most beautiful trails in the Pyrenees, the Bains du Couloubret offer a break of softness and serenity, to take care of yourself. To complete the relaxation session in thermal water, the wellness area offers treatments and massages, to be done alone or in pairs. Detox, rest and relaxation are the key words of this exceptional place.
The thermoludic area of ​​Bains du Couloubret
Thermal water naturally hot, flows in the Bains du Couloubret basins between 33 and 38 °.
On the ground floor, there is a magnificent central basin of 200 m² illuminated by a glass roof, surrounded colonnades, andalcoves, which recall the layout of the ancient Roman baths.
Jeux d'eau (geyser, swan necks, hydromassage nozzles, bubbling ...) relax body and mind.
Like the old Roman baths, we find at the Couloubret baths:
• the frigidarium, cold water bath (15 ° C).
• the caldarium, hot water bath (38 ° C).
• the vaporarium, natural thermal water vapor.
• the Irish-Roman bath and its bubbling benches.
• the Nordic area: saunas and ice-cold shower for a striking contrast and maximum well-being.
• the Oriental space: the hot and humid atmosphere of the hammam

The outdoor area and its two pools, equipped with geysers, massage jets, hot tubs, promise a grandiose experience, especially in winter: immerse yourself in water with relaxing virtues, while watching the flakes fall from the sky ... romantic no ?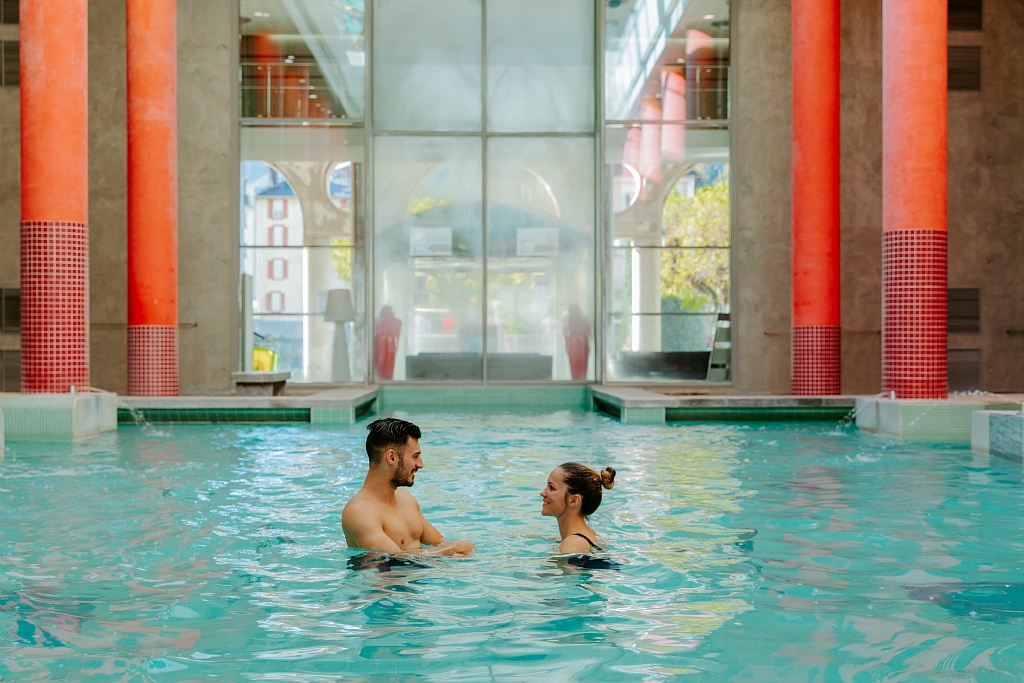 ---
Book online
The Well-Being Area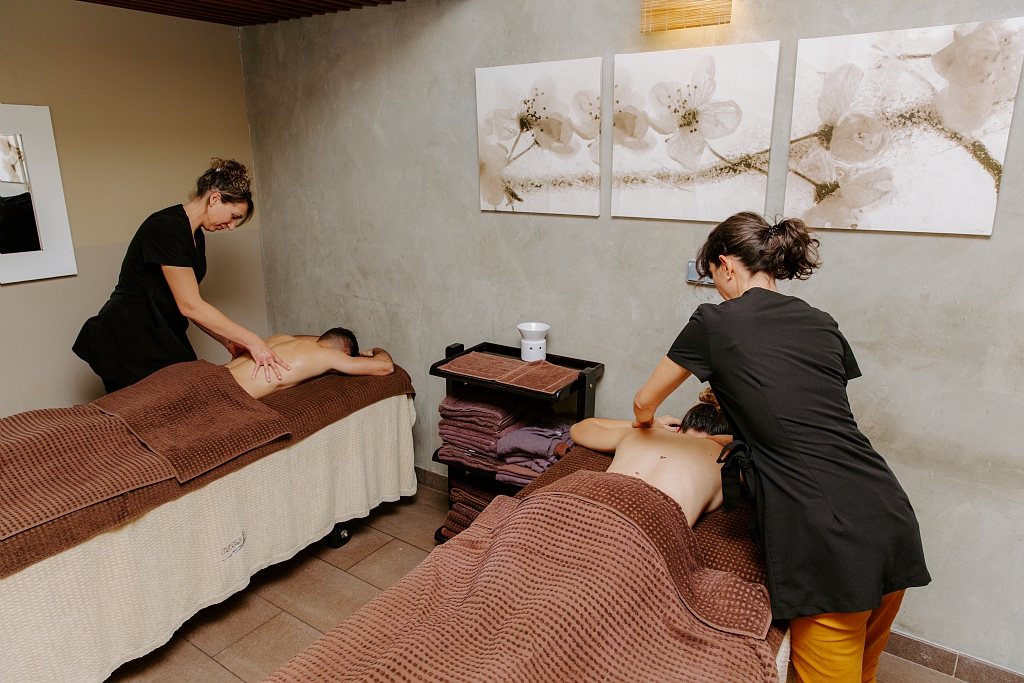 The wellness area is dedicated to relaxation.
To release the pressure of everyday life or to relieve sore muscles after a sporting day, care, relaxation and beauty experts offer many treatments and massages: exfoliation, well-being massages, facials, rituals and more. of specific body treatments… a wide range conducive to relaxation!
With each care, a access to the baths of two hours is included.
Photo credits: Charlène Pelut – CRTL Occitanie
---