Ariège has 9 ski resorts all together, including 6 resorts for downhill skiing: Ax-3-Domaines, Guzet, Les Monts d'Olmes, Ascou, Mijanès-Donezan and Goulier. Small family ski resort to start with children, lively ski resort for teenagers, ski resort well-being et casino… Ariège offers the possibility of finding the area which corresponds to all your skiing desires!
Skiing for everyone in the Ariège resorts
Peaceful and benevolent, the nature of Ariège offers ideal conditions to indulge in a sporting or recreational activity in a grandiose setting. Whatever the level and age, the adventure begins here! Spread over the entire mountain territory, there is necessarily a resort for each of your desires.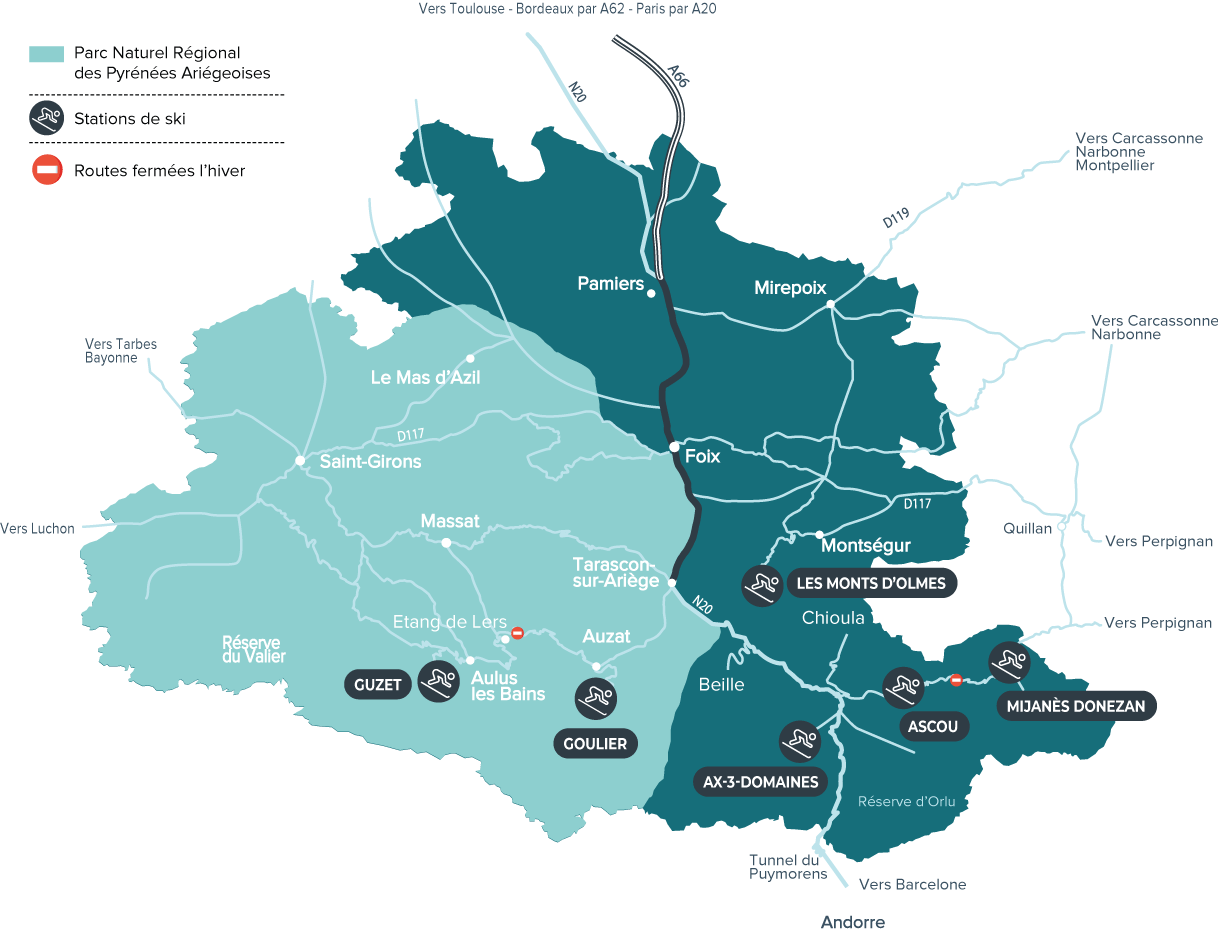 AX-3-Domaines - 1400 - 2400 m
1 hour from Foix and 2 hours from Toulouse
80 km of runs for 37 runs (9 green, 11 blue, 10 red, 7 black)
To enjoy skiing in the forest, on a panoramic altitude plateau or in the high mountains on its third sector, the Ax-3-Domaines resort offers all the riches of the Pyrenean mountains to its visitors. Directly linked to the village of Ax-les-Thermes by its cable car, the pleasures continue with the local gastronomy, thermal water at the Bains du Couloubret and all the atmosphere of a lively mountain village.
Ascou 1500-2000m
1h20 from Foix and 2h20 from Toulouse
15 km of runs for 17 runs (4 green, 5 blue, 6 red, 2 black)
Skiing begins quietly in the pine forest to take you to the more engaging slopes of the Col de Pailhères, a pass made famous thanks to the many passages of the Tour de France. In Ascou, after a few descents, we know you! And the expression "family atmosphere" takes on its full meaning. This resort is really ideal for discovering all the sensations of skiing with an optimized budget.
Goulier 1500 - 1850 m
40 minutes from Foix and 1h40 from Toulouse
8 km of runs for 7 runs (2 green, 2 blue, 2 red, 1 black)
One of the smallest resorts in the Pyrenees and yet… This aspect is only one of the many facets of this "Montcalm nature sports resort". At the foot of the highest peak in Ariège, Montcalm (3077 m), here we discover a ski area imbued with calm, serenity and conviviality; that of a family resort at very reasonable prices.
Mijanes Donezan 1530 - 2000 m
1h45 from Carcassonne, 2h from Foix and 2h40 from Toulouse (via Belesta, the Col de Pailhères road being closed in winter)
12 km of runs for 15 runs (4 green, 6 blue, 3 red, 2 black)
This resort will delight skiers for its very affordable prices. Activities adapted to your level and your specialty of course. Here, we satisfy all desires. Family-friendly and sporty by nature, the Mijanès-Donezan resort specializes in fun sliding with a snake gliss and many possibilities for ski touring.
The Mounts of Olmes 1500 - 2000 m
50 minutes from Foix and 1h45 from Toulouse
21 km of runs for 18 runs (5 green, 3 blue, 8 red, 2 black)
In the heart of the Cathar Pyrenees, a stone's throw from the Château de Montségur, the Monts d'Olmes resort welcomes you for fun and family skiing. Let yourself be inspired by the footsteps of Perrine Laffont and skiing in all its forms. Proud of its Olympic champion, the resort invites you to put a little bumps in your footwork.
Guzet 1100 - 2100 m
50 minutes from Saint-Girons and 2h15 from Toulouse
40 km of runs for 29 runs (7 green, 9 blue, 9 red, 4 black)
Choose your chalet quietly… in Guzet time stands still to allow you to enjoy all the pleasures of your stay in the resort. Nestled in its pine forest, the resort offers you breathtaking landscapes. As for skiing, no worries, from the beginners area of ​​Prat Mataou to the open slopes of Freychet via all the slopes of Picou, everyone skis at their own pace.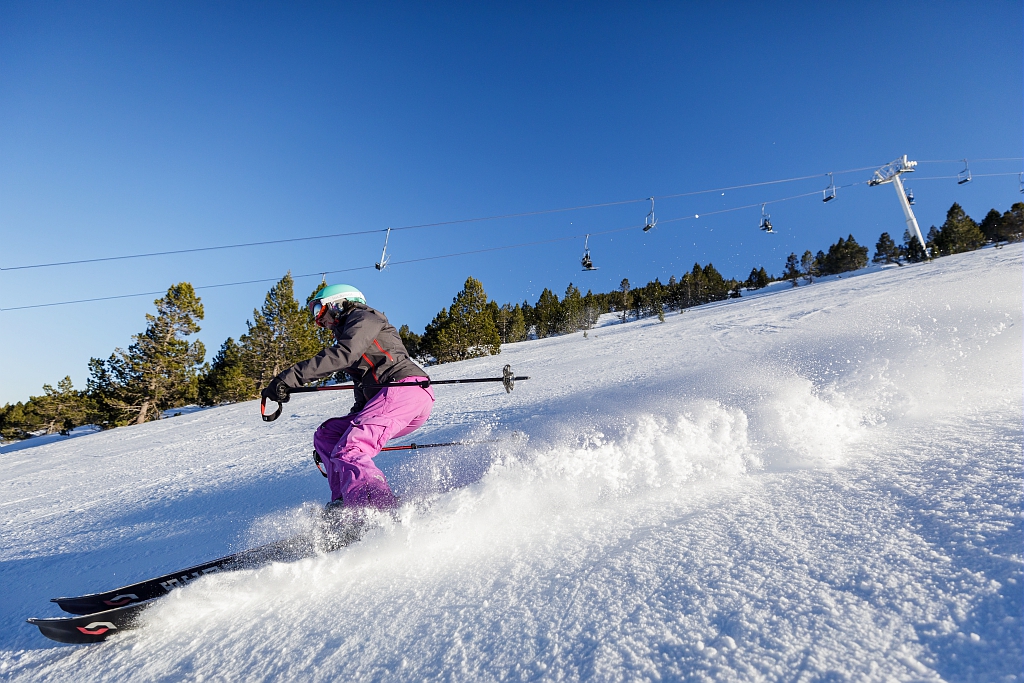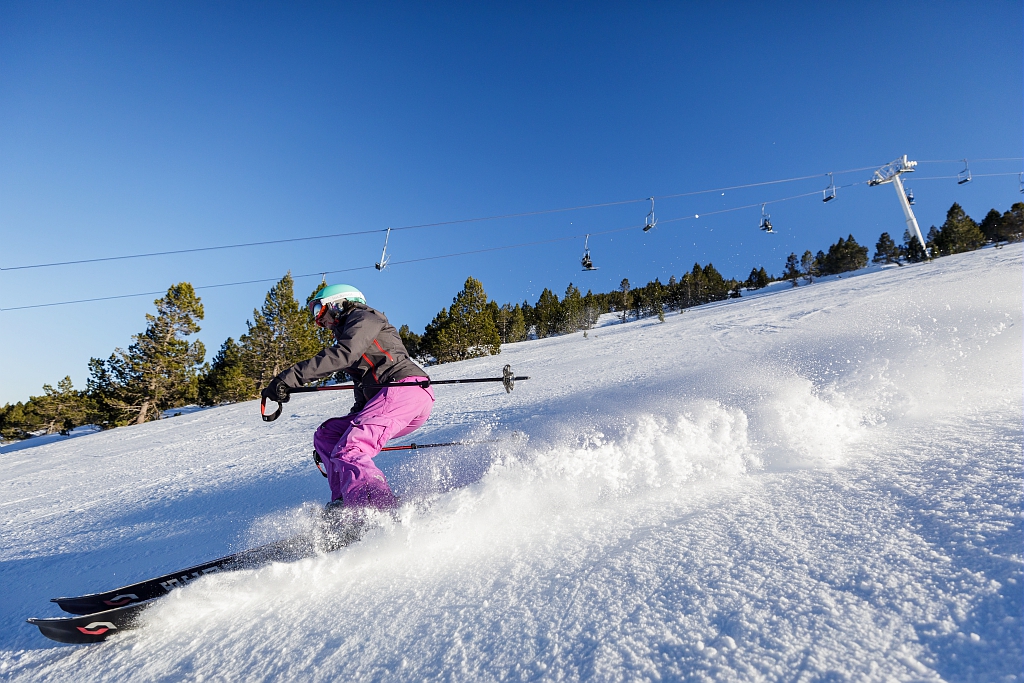 Skiing is part of our life here. We know the resorts almost like the back of our hand and are therefore in a good position to give you some advice on the iconic slopes of our resorts.

We have concocted for you a top of the best ski slopes in Ariège for experienced skiers, beginners but also those who offer the best views ...

In short, information from reliable sources to make your experience in our resorts unique!
A "ski chalet" atmosphere for snow holidays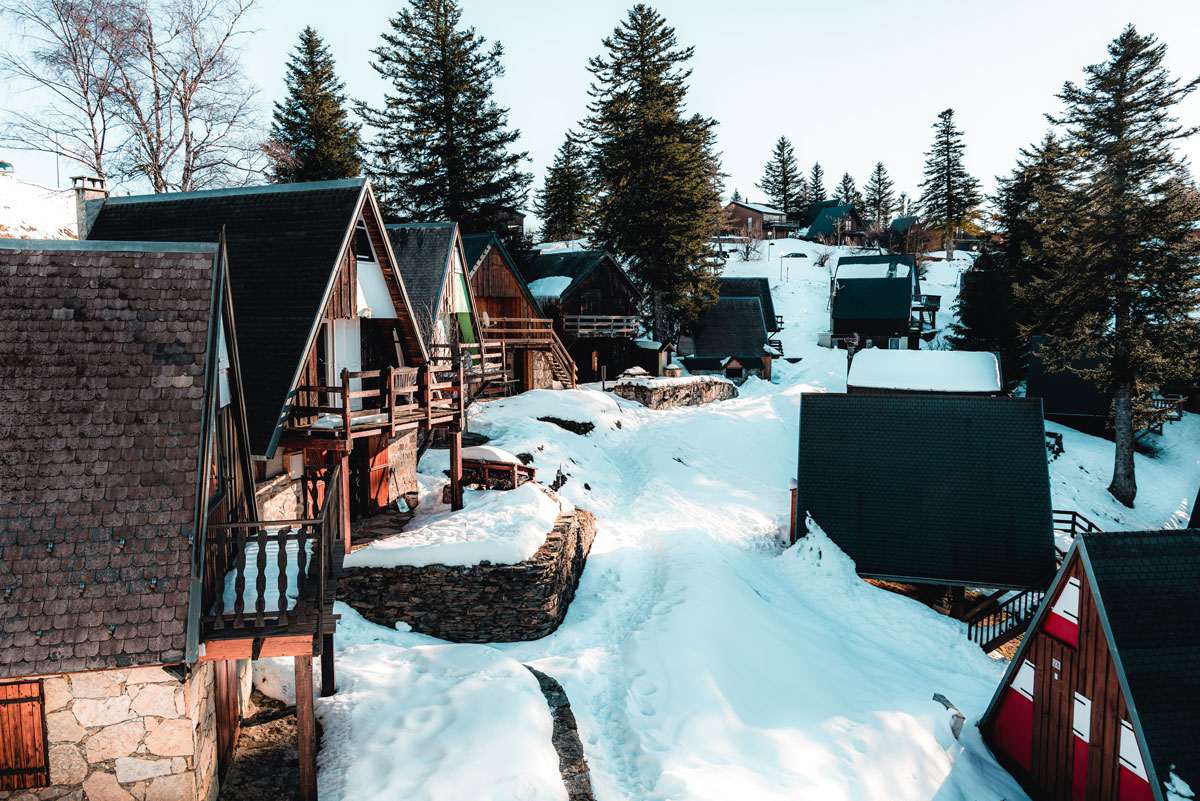 Mediafixer ski resorts in Ariège chalet and fir atmosphere are ideal for ski weekends and stays immersed in the ski resort atmosphere.
This special atmosphere that you discover when the slopes close : toboggan races, torchlight descents, hot chocolate, ice rink… and the sun setting over the mountains.
Ax-3-Domaines, Guzet and the Monts d'Olmes offer beautiful chalets for rent in the middle of the pines.
To practice skiing, do not forget to consult our webcams, to know the snow conditions et the weather of the day !
---
book your package
9

final match.
115 reviews
Next
Previous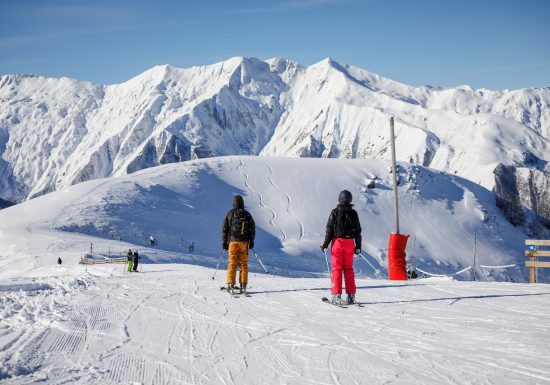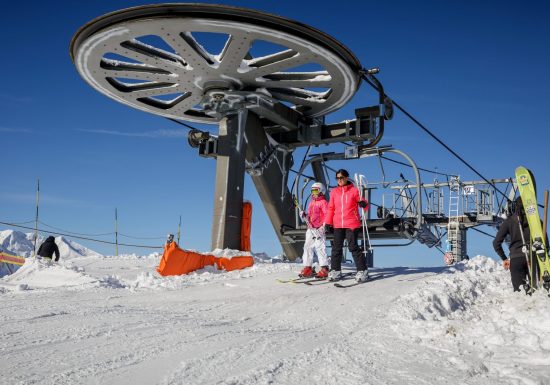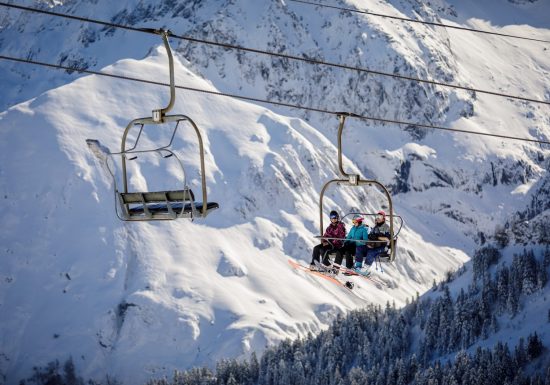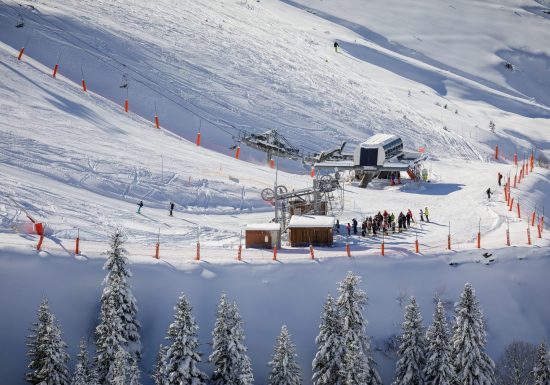 4
Book online
Next
Previous
5
Book online
Next
Previous
3
Next
Previous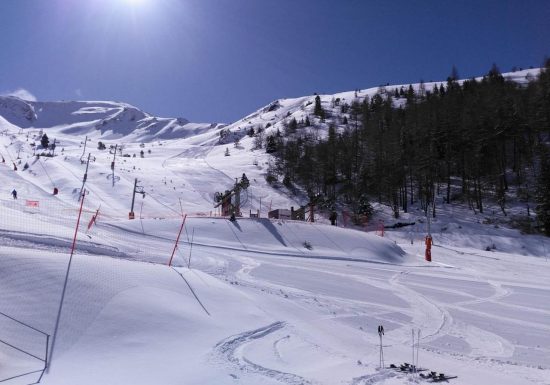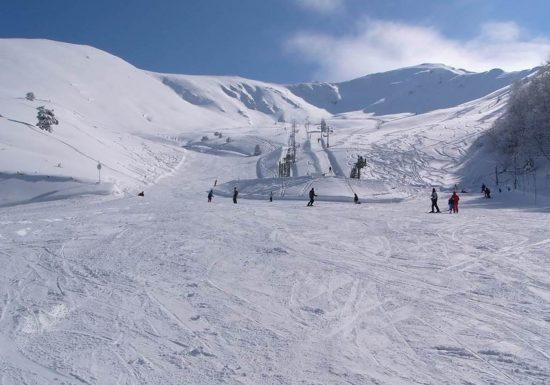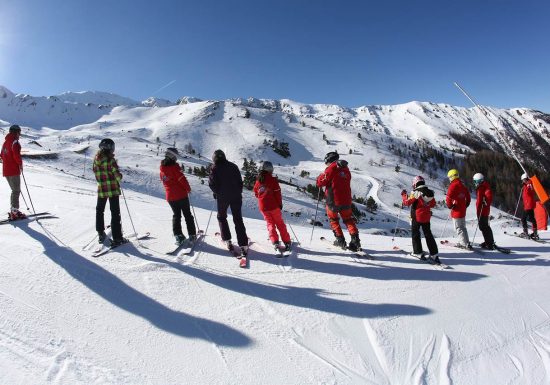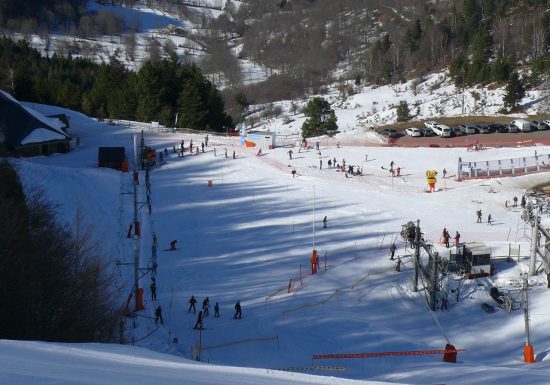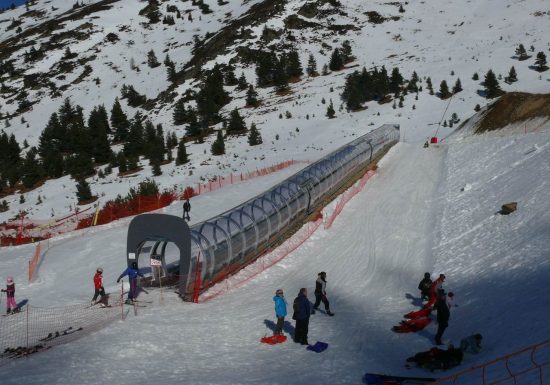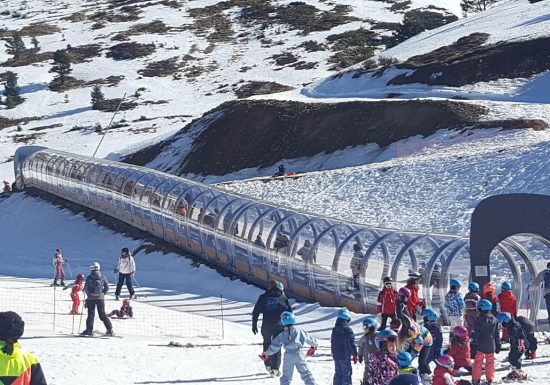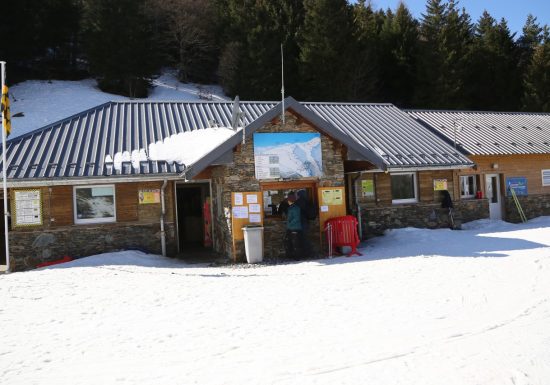 5
Next
Previous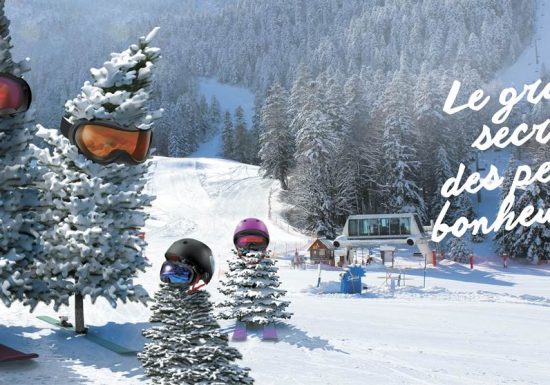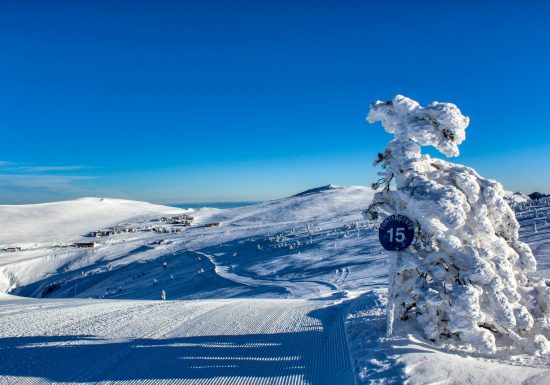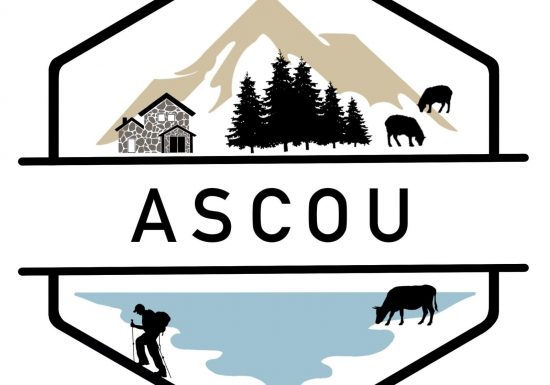 3
Next
Previous
4
Discover all downhill ski resorts ⛷️
Fancy cross-country skiing and snowshoeing?
5 stations are dedicated to Nordic, and cross-country skiing: Beille, Chioula, Etang de Lers, and Mijanes-Donezan.