Beille is the most large Nordic area and cross-country skiing in the Pyrenees. Between heaven and earth, Beille touches the summits. Cross-country skiing, snowshoeing or dog sledding, the trails lead to a distant horizon in the heart of Haute-Ariège, 2 hours from Toulouse. When the travelers arrive, everything is ready. Depending on your desires, from sledding to skiing, sledding to igloos, from Mongolian yurts to Nordic walking, there is something to feast on… In Beille, you have the Nordic attitude!
The Nordic area De beille IN A FEW WORDS
1 hour from Foix and 2 hours from Toulouse
Altitude: 1800m
45 km of trails for snowshoeing and Nordic walking
17 plotted and marked trails including 40 km for Nordic skiing
1 biathlon space
1 toboggan area with 3 runs and 1 covered carpet for the ascent
2 downhill ski slopes and 1 ski lift
Nordic adventure
On the Beille station, in winter, travelers experience a true Nordic adventure, worthy of the far north or the great outdoors of Quebec. At an altitude of 1800m, the 360 ​​° view of the most beautiful peaks in Ariège is incomparable, as is the atmosphere. We can see among others, the Pic du Rulhe, the Soularac and the Pic du Saint-Barthélémy, or the Chioula station ?
It is in this context that one can easily practice a large number of Nordic activities, starting with the cross-country skiing, whether the level is beginner or confirmed.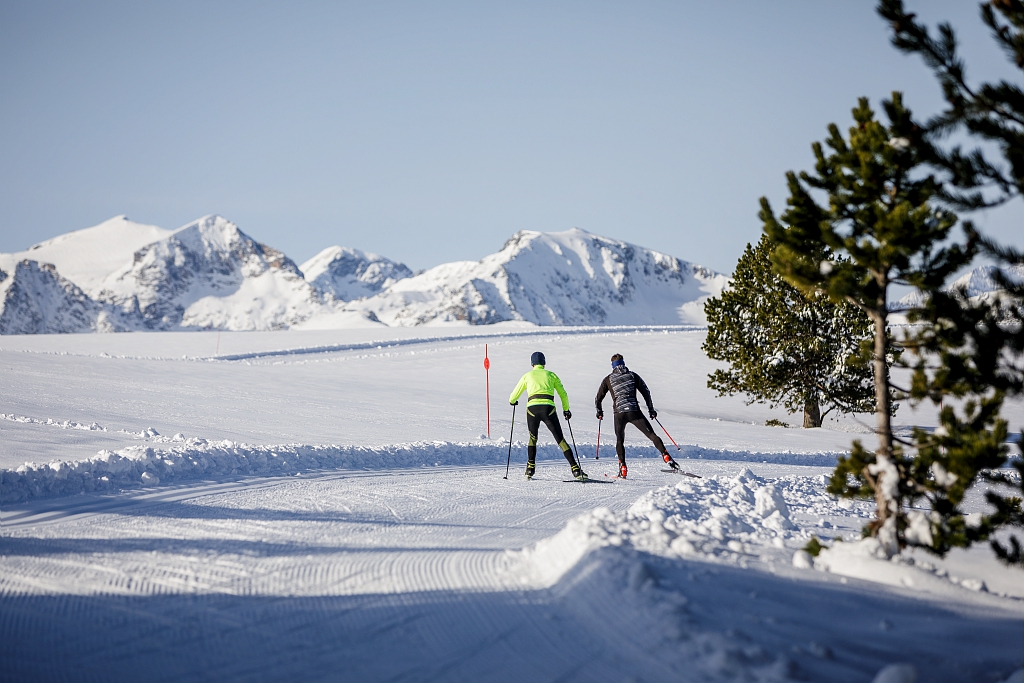 The snowshoeing, the resort of Beille knows well: equipped, secure and groomed slopes, ideal for beautiful hikes solo, with your partner, or with the family! ❄️
Descent to do in sledge, igloo constructions or snowmen, dog sledding, or horse-drawn carriage rides… Beille is the perfect spot to try out ever more delirious and unusual activities!


Finally, the Beille plateau is also the ideal spot to relax, disconnect, enjoy the winter landscapes: large immaculate spaces and snow-capped peaks. For that, you have to sit on the terrace of the restaurant and just… enjoy!
The unusual, the unique village of Angaka
The northern village of Angaka is the opportunity to experience a unique adventure in the heart of the mountains: night in an igloo, in a yurt, in a tipi at an altitude of 1800m, leaves an incredible memory. Disconnection from everyday life guaranteed!
Did you know?
Beille is not just a Nordic area! From April the tray takes on its colors of spring, then summer, and becomes an ideal place for walks or simply contemplation!
Book online
---
Accommodation and activities for holidays near the Beille plateau
Hint: use the "filter" button to see the accommodation that suits you and find the activities near the Nordic area of ​​Beille at a glance!