In Ariège Pyrenees, after your days of skiing, you will have a good number of options to have fun and test off-piste activities, each more unusual than the next ! Here, for example, we suggest you hurtle down the ski slopes on a Fatbike, go paragliding and land on skis or even take a stroll aboard a snow groomer! Discover a resort atmosphere suspended in time, warm and intimate because in Ariège Pyrénées, snow holidays are not just about skiing! We tell you more?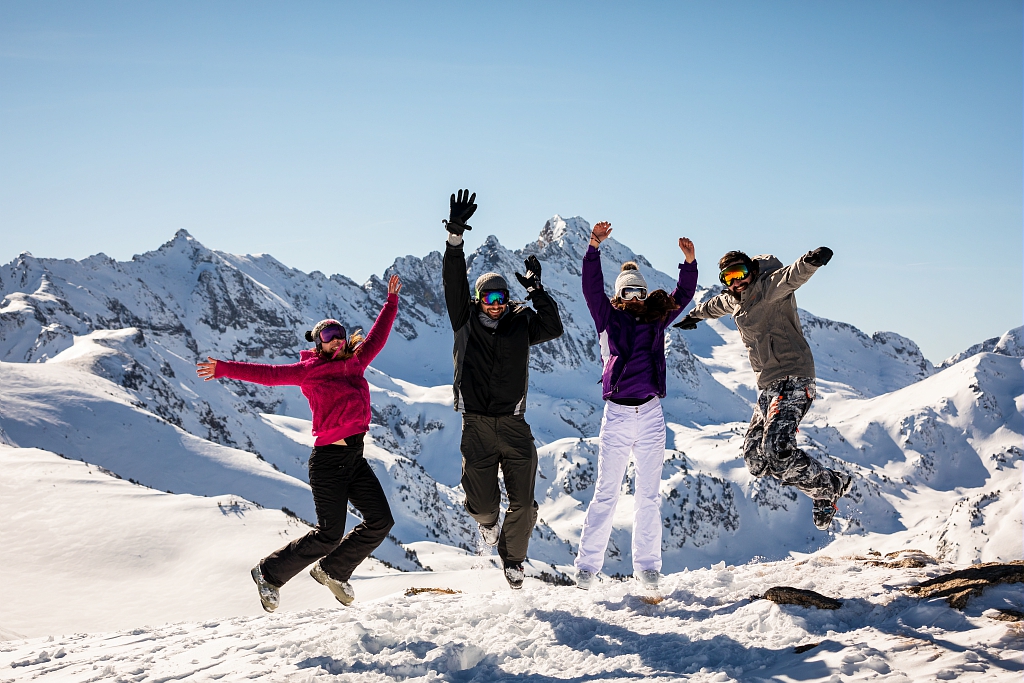 what to do after skiing?
It is 16:45 pm and the slopes are starting to close. However, you still have the energy and want to take full advantage of the snow. Here are some activities you might enjoy!

For sledding pros?
The snake-gliss:

go down the snowy slopes aboard this toboggan train! Mijanès-Donezan station offers a special Snake-Gliss slope with steep turns and a dedicated ski lift. Fun guaranteed!
Sledding areas : each of our stations are equipped with toboggan areas where young and old will find what they are looking for! Fun guaranteed.


Guzet rail sledging:

here is a fun adventure to do after skiing! Get comfortable aboard this rail car and hurtle down the mountain during a beautiful 1.5 kilometer descent. Léa tells you about her experience. In winter, the descents are done after the closure of the ski slopes (from 17 p.m.) and during the February holidays.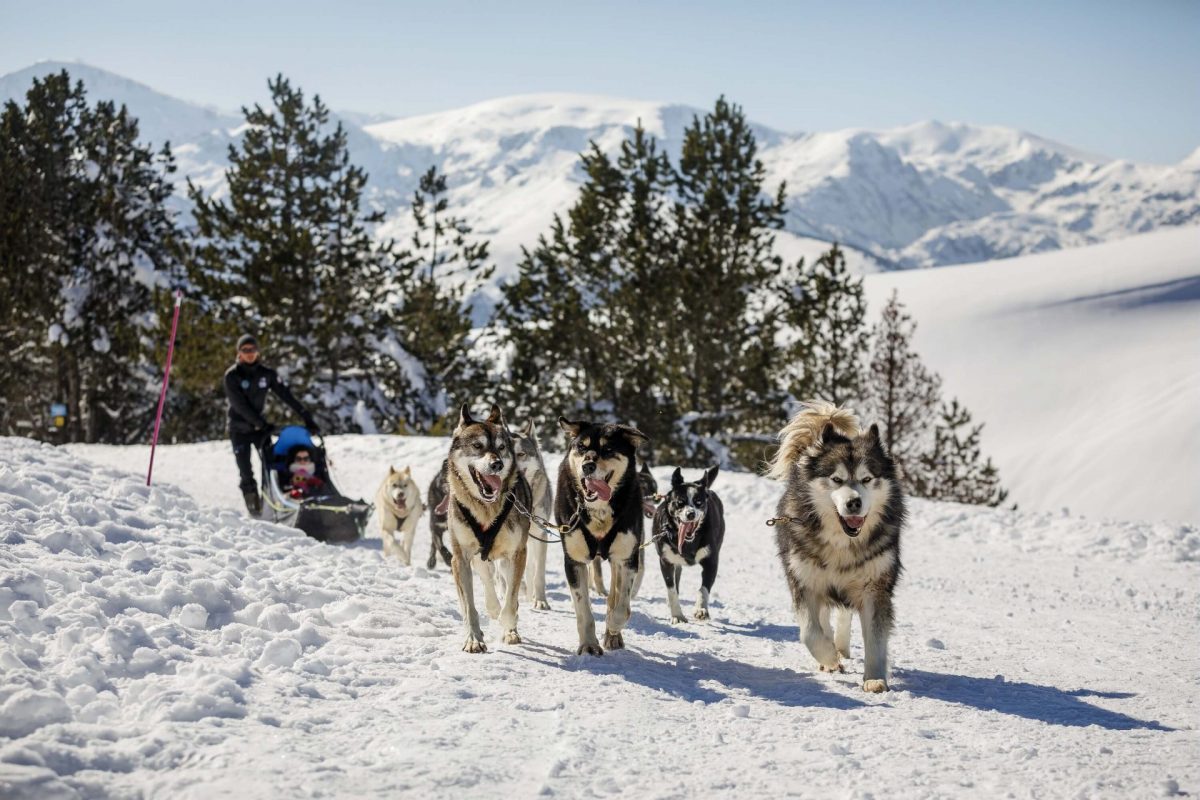 For adventurers
Fatbike: you know, it's those huge bike tires that let you go anywhere, even in the snow! With a guide, glide on the ski slopes along a fun 7-kilometer course with 600 meters of vertical drop. The Ax-3-domains station offers this unusual and really fun activity with the guides office.

Speed-riding: already that the paraglider is impressive but then there! The concept is simple: put on the skis, the paraglider in the back and let's go for an alternation of flight and glide at full speed! It is at the station of Guzet snow that it happens.

Ski-joering: this discipline, also called "harness skiing", comes straight from Scandinavia. As the name suggests, the skier is towed by a horse. Discover completely new sliding sensations thanks to this unusual activity! More information.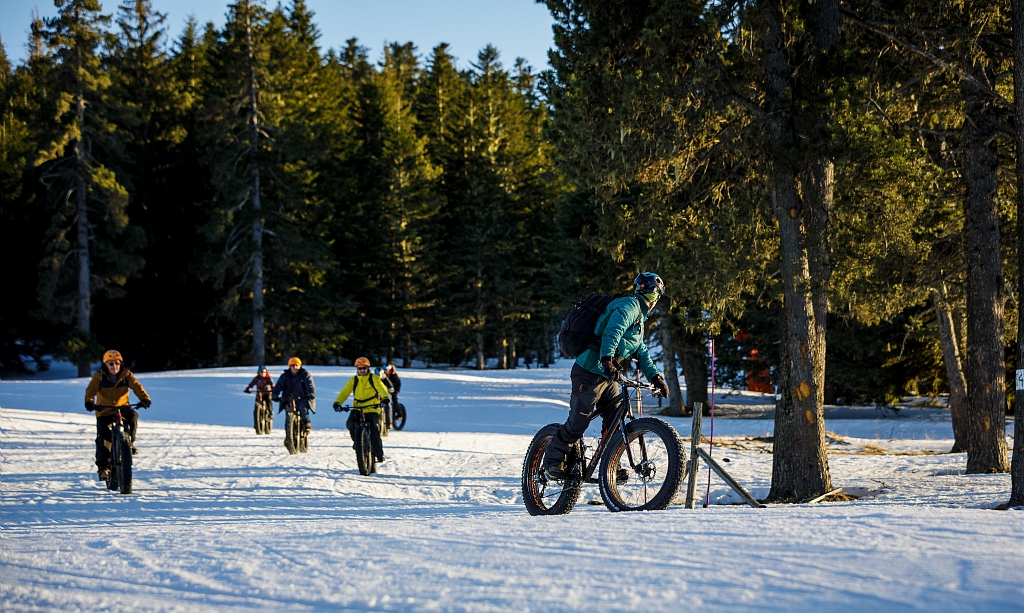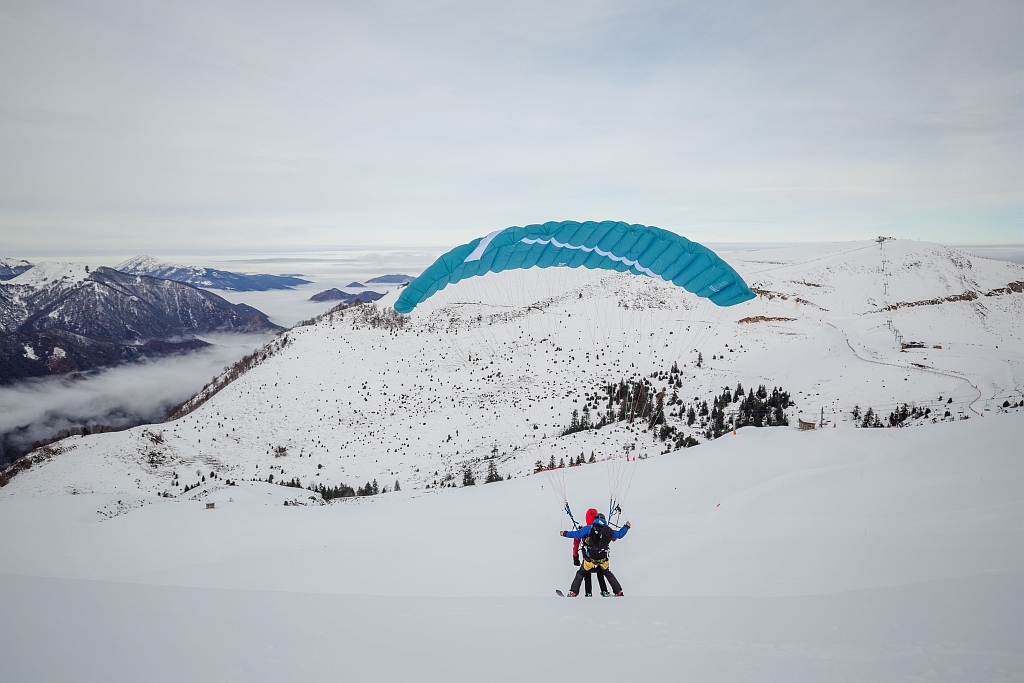 For lovers of the far north
Sled Dog : meet at the Chioula pass or the Beille plateau for a while UNFORGETTABLE ! Ready to be transported to Lapland? So, let's go, get on the sled and enjoy this magical moment.

Igloo construction: Contrary to what one might think, building a snow dome cannot be improvised (at least, if we do not want it to collapse on our head)! For this, several providers offer to support you in your construction. Discover the providers

For epicureans
Les Bains du Couloubret: Treat yourself to a well-deserved relaxation after a day of skiing! This thermo-fun space located in the town of Ax-les-Thermes is ideal for a moment of well-being in the heart of a very Zen atmosphere! The icing on the cake is swimming in the outdoor pool when there is snow all around you. The cheeks are seized by the cold but the body is warm in the beneficial thermal waters. Here, we allow ourselves a moment of softness and well-being.

The altitude terraces: have a little drink and a bite to eat while watching the sun go down on the slopes, what happiness! We invite you to discover our spots to recharge your batteries at altitude with the added bonus of a magical view!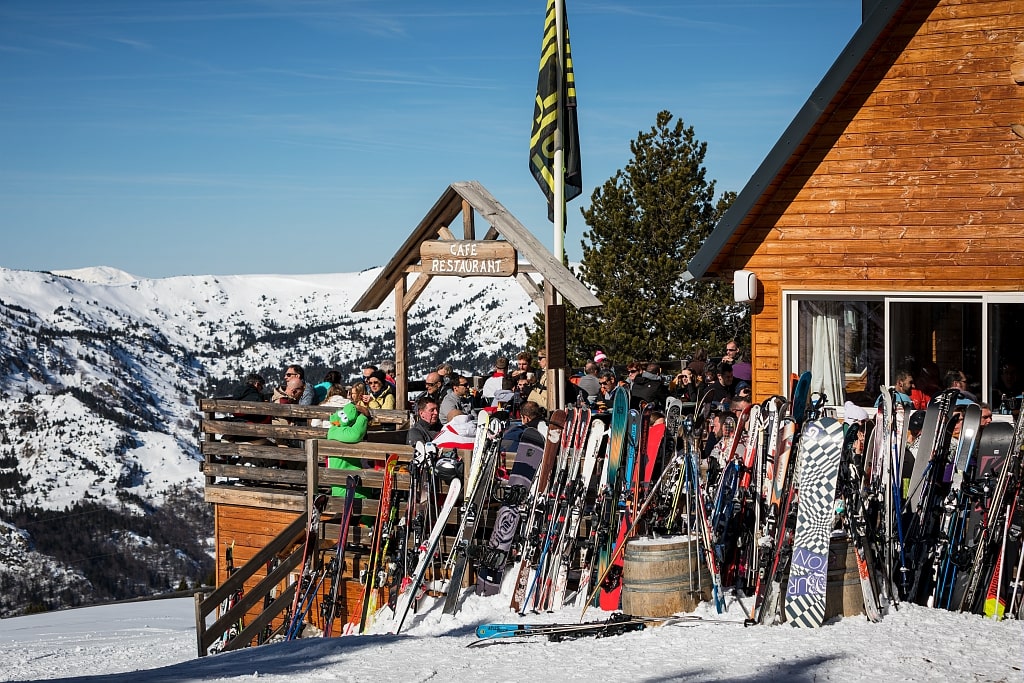 When the night falls …