For Christmas you want to favor local artisans and producers rather than mass distribution? To make unique and original gifts ? Here are some ideas 100% Ariège to spoil your loved ones and do something for the local economy! ✨
Natural and soft cosmetics
The Berthe Guilhem house
The family business BERTHE GUILHEM handcrafts cosmetic treatments for the face, body, hair and organic surgras soaps. Alpine goat's milk, known for its exceptional moisturizing and anti-aging properties, is the major component of their products. Find their products on the markets and in their new shop on Place de la Trinité in Toulouse! ? www.bertheguilhem.com
sows
Sème is the story of a passion for people and for plants. Candy begins her career as a nurse and gradually turns to phytotherapy and aromatherapy. Based in the village of Alzen, in the heart of the Ariège Pyrenees regional natural park, it produces and picks its own plants to transform them into natural cosmetics that are gentle on the skin and the environment. It offers a very complete range of oils, creams, balms as well as cosmetics and even herbal teas. Ideal to offer a moment of well-being to your loved ones! ? www.semecosmetic.com/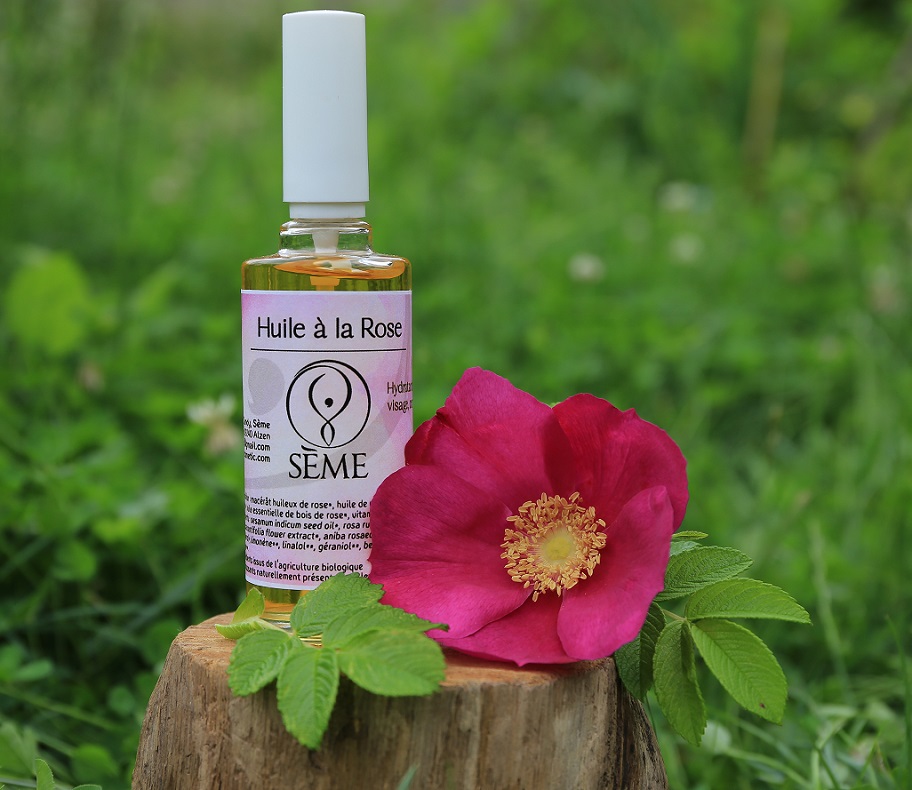 The Inspyrées
Mathieu and Nicolas, driven by their desire to change things, to create healthy products for the skin and the planet, created Les Inspyrées. These natural treatments are devoid of allergenic products that are bad for the ecosystem. The brand offers a whole range of products, treatments, soaps, oils, serums adapted to different skin types. You can also do your skin diagnosis on their website to help you choose the product you need! ? www.lesinspyrees.com
soft snow
Douceur des neiges is a wide range of cosmetic products made with 99% ingredients of natural origin, without essential oils, without perfume and without parabens: body care, face care and massage balms. They also offer well-being gift boxes to take care of your loved ones (or yourself!)? http://douceurdesneiges.com/
---
delicacies
The mill cookies
Carole makes on-site biscuits made from organic wheat and spelled flour grown locally by a farmer, far from the additives and preservatives of large retailers. A real taste of "come back to it"! The shop is located in the extension of the old mill dating from the XNUMXth century. A small tea room welcomes you to taste biscuits inspired by Carole's grandmother's old recipes. A "gourmet stopover" for a snack on the way down from the Beille plateau or skiing in the Ax valleys. ? www.lesbiscuitsdumoulin.com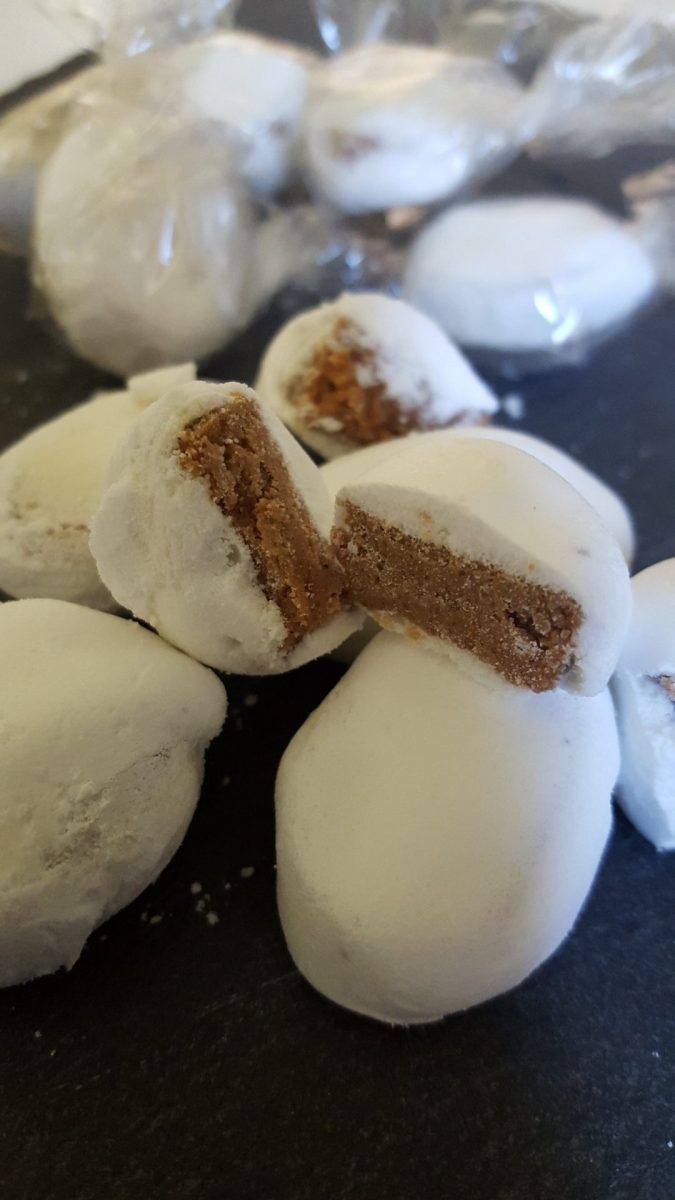 THE ARIÈGE FLAKES

Gilles Cassignol manufactures a one-of-a-kind confectionery: the Ariège flake. Inspired by our mountains in winter, he gave it the round shape and the white color reminiscent of snowflakes.

This Ariège product is made up of a soft, tender envelope of meringue under which a smooth heart of hazelnut praline is hidden ...
The farou
This is the new delicacy made in Ariège for your loved ones to taste. Halfway between chocolate and caramel, but fortunately does not stick to your teeth! It's a candy made by Sophie, who keeps her mom's secret recipe alive. She only works with companies from Ariège and her little marvels are wrapped by hand. ? www.lefarou.fr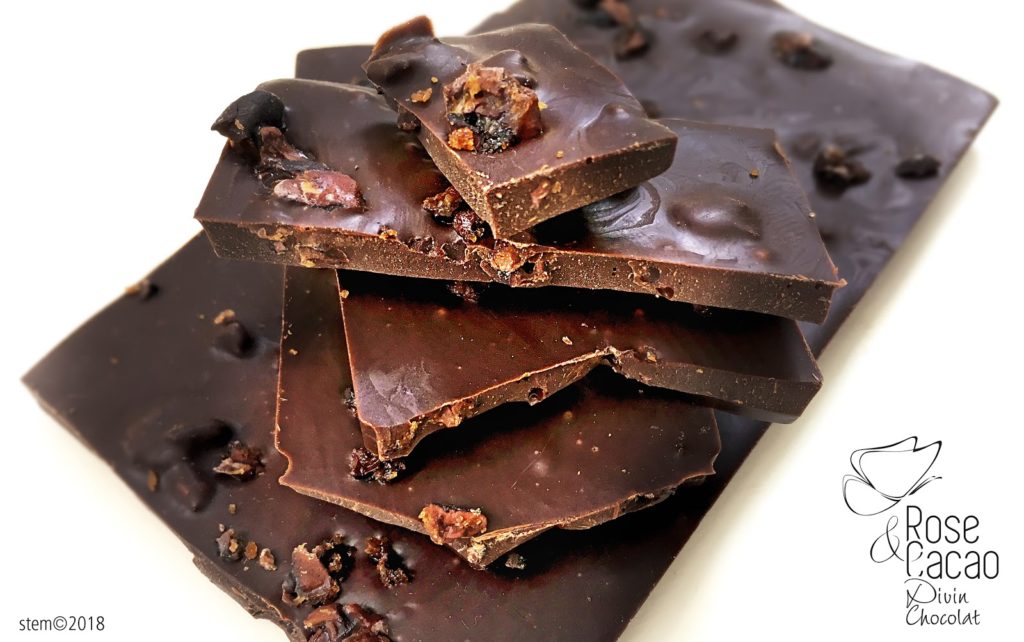 Rose & cocoa
For Christmas, succumb to the temptation of this delicious chocolate. To make you feel guilty, know that this chocolate has a low glycemic index. It is also vegan and gluten free. In short, its composition is flawless which makes it an ideal gift!

His particuliarity ? He is raw! Stephan, creator of Rose et Cacao, explains that the raw cacao bean is packed with great health nutrients (over 200!), which are spoiled if roasted. ? www.rose-et-cacao.com/
pyrene saffron
Le safran de Pyrène offers you an excellent range of products flavored with saffron: saffron honey, drinks (kombucha and saffron beer), syrups, jams and many other delicacies made in Ariège Pyrénées with passion, love and patience. (the flowers are selected, picked and pruned by hand). It was in Pamiers that Nadège, her children and her crocuses settled down and started this gourmet and poetic adventure. ? www.safrandepyrene.com/
---
boxes of local drinks
The Great Bison
Le Grand Bison is a committed and united team that works daily to offer customers a range of artisanal and certified organic beers. Blonde, white and amber beers are produced such as the Pimprenelle, the Cromignonne, the Raaahaa or the Perce-Neige, winter amber beer to be enjoyed by the fireside! On sale directly at the brewery or in many points of sale in Occitania. ? www.legrandbison.fr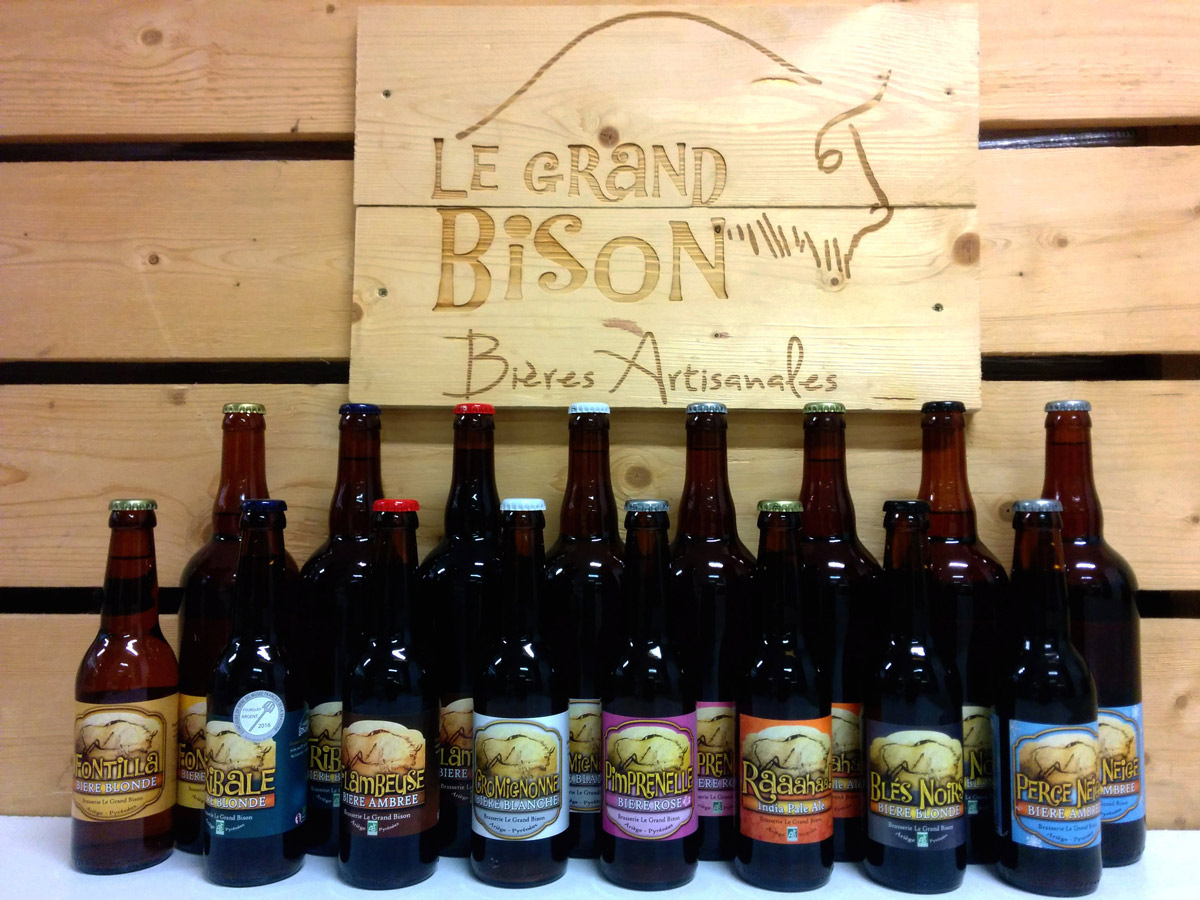 The hypocras
A renowned medieval drink, hypocras is a cooked wine that goes perfectly with foie gras. It can also be enjoyed as an aperitif or with dessert. With its touches of cinnamon, cardamom or even cloves, the hypocras will perfectly accompany your holiday meals! In Tarascon-sur-Ariège, the Seguela family brings the hypocras up to date and offers you a recipe faithful to the one that could be found in the Middle Ages. ? https://hypocras.com/fr/
FONTESTORBES LEMONADE

The Fontestorbes fountain is full of curiosities, it is known to be intermittent, but did you know that its water is famous for its purity?

This is the basis of the excellent lemonade of Fontestorbes. For more than 130 years, the recipe for this lemonade has remained unchanged to keep its authentic taste of yesteryear. ? www.limonade-de-fontestorbes.com
Ariège wines
Our Ariège vineyards offer you delicate wines full of flavors. From the Pyrenean foothills or the hillsides, our wines will perfectly accompany your festive meals. Instead, discover our page dedicated to Ariège wines to make your selection. ? https://bit.ly/3oaS6Gh
---
100% local fashion
PEASANT BREAD
A simple, local fashion, which recreates a link between the animal, the material and the know-how, this is the credo of the Laine Paysanne team. A useful return to basics, to create natural clothes that weave links between the different actors of production (sheep, breeders, designers, craftsmen and industrialists). All to create exceptional clothing of unparalleled quality! ? www.laines-paysannes.fr
Nénette the workshop
For the little ones, Hélène creates beautiful handmade pieces. Unique and customizable models for all toddler needs. Comforters, bibs, blankets, accessories "Nénette" is committed to creating quality and comfortable items. You can discover his creations in Ax-les-Thermes in the Myu boutique. ? www.nenettelatelier.com
Zoe Montagu - Art weaving
Zoë Montagu has created exceptional jewelry from horsehair. An astonishing mixture which gives an exceptional lightness to his creations. Her jewels are both original and in tune with the times, few pieces exist to keep the unique side of her creations. ? www.zoemontagu.com
---
for the House
candela
Kandela is first and foremost a family business. Marcelle and Macha, mother and daughter, started making natural scented candles by hand a few years ago. Candles with delicate and sweet scents to make your interior a real cocoon of sweetness. ? www.kandela-bougies.fr
Georgette
Georgette is a cutlery invented by Jean-Louis Orengo. It consists of a handle, a hollow part and pointed teeth. We prick, pick, mix, slice, separate the food. It has become a staple of Ariège tables! ? www.lageorgette.com
the altered ceramics workshop
Beatriz and Léo make colorful pottery with original patterns to embellish your tables and interiors! Based in Foix, the workshop mainly offers turned stoneware tableware. Beatriz and Léo like to play with contrasts of touch and explore the possibilities offered by the noble material used in the creations. A unique and practical gift!
? https://www.facebook.com/atelierdesalteres/
Silicorn Valley
Since 2013, Jean and Arielle have been making handcrafted cow horn objects in Bélesta. It is an ancient craft tradition of the Hers valley that they perpetuate. The objects they make are made in the workshop, by hand and in small series. They offer all kinds of decorative objects such as boxes or office objects. ? www.silicornevallee.com
The novelty of the Silicorne Vallée are these magnificent little picks in wood (boxwood, walnut), horns (cow, ram) or even deer antlers. This is the perfect gift for your musician friends, original and local?
? www.valleypicks.com
thomas fronteau cutlery
And why not offer a knife? It is a beautiful gift, useful and which will keep over time. Here, in Ariège, we have a good number of talents and in particular Thomas Fronteau, cutler installed in the pretty bastide town of Mazères since 2019. He offers you traditional knives but also art knives. Well worth a look ? https://www.thomas-fronteau-coutelier.fr/
---