Ariège, of the whole chain of the Pyrenees, is surely the destination the richest in vestiges of the Middle Ages and the Renaissance, with its castles, for some perfectly well preserved. Witnesses to the hectic history of Occitania, the past hidden behind the walls of castles of Foix, Montségur or even Roquefixity, will surprise more than one!
the most famous castles of the ariège
There is no doubt that Ariège has castles known throughout Europe : the castle of Foix and Montségur, hilltop fortresses, have shaped the history of Ariège and Catharism. Impregnable citadels, they were the refuge of "fellows" in the XNUMXth century.e century, thus protecting them from the great Crusade launched against them by the Pope himself around 1200.
Today they are places of transmission of knowledge, of history, places where we can learn from past events: in the form of an intense guided tour of the Montségur castle, or thanks to a digital and fun museum space at Foix castle, each one lets himself be transported in the life of yesteryear!
Lesser-known but equally charming little castles ...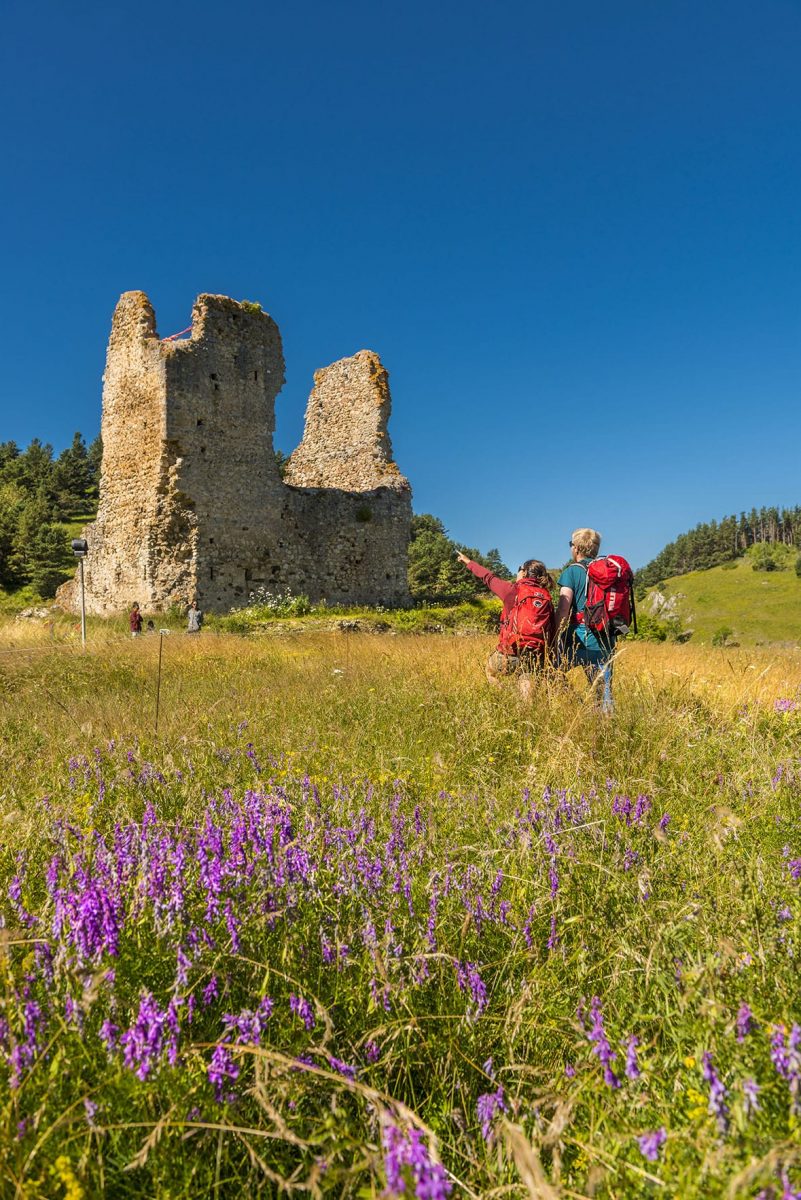 But Ariège is also an astonishing number of smaller castles, with more discreet remains, which counted as much as the most famous of Foix and Montségur. From the castle of Miglos, passing by that of Lordat, or even Montaillou, it is a swarm of medieval castles that parade under the eyes of travelers!
Their strategic place, their role of defense, of lock, thus, throughout the crusade of the Albigensians, participated in the protection of the castle of Foix, place of life of the counts of Foix.


3 castles to visit in complete privacy :

XVIIe in the nineteenthe century: construction of renaissance style castles
It is not the Cathar Country, between Mirepoix and Lavelanet, nor the lower Ariège near Mazères who will say the opposite: a panoply of castles, each more prestigious than the other, were built by famous families, (like that of Lévis -Mirepoix) of the XVIIe in the nineteenthe century! This is how the castles of Léran, Prat, or Fiches were born! Buildings, each more beautiful than the next.

3 castles you must visit:
---
All the CHÂTEAUX in Ariège?
Ariège Pyrénées Tourisme favors short circuits. Reservations made on this site are sent directly to tourist service providers without any intermediary*.
No commission on sales is charged to either the buyer or the seller*.
---