Land of culture, Ariège is distinguished by its wines, whose 3 areas of excellence hold notoriety throughout the Occitanie region. Wines from the slopes or the Pyrenean foothills, the vineyards are located in a territory whose values ​​are well established, respect for the environment, preservation of resources in the line of sight.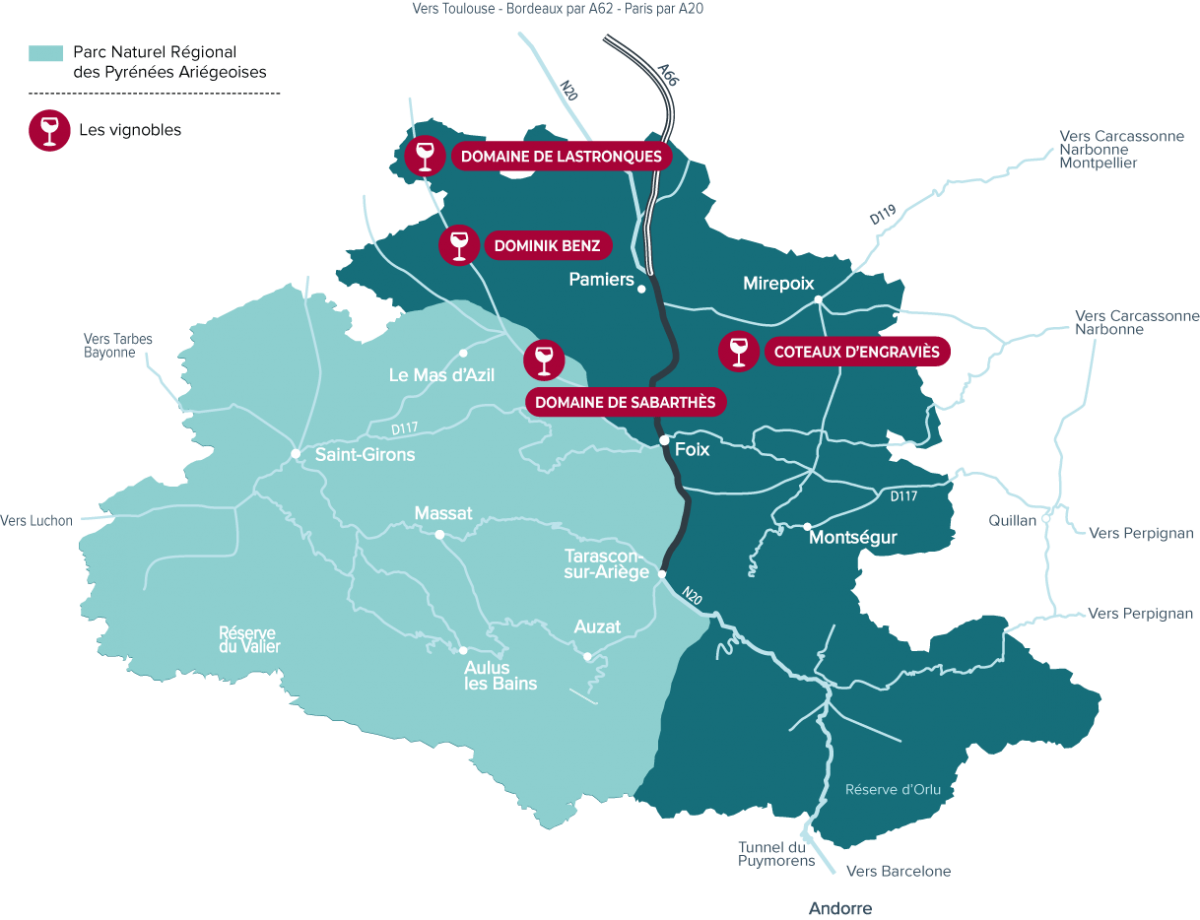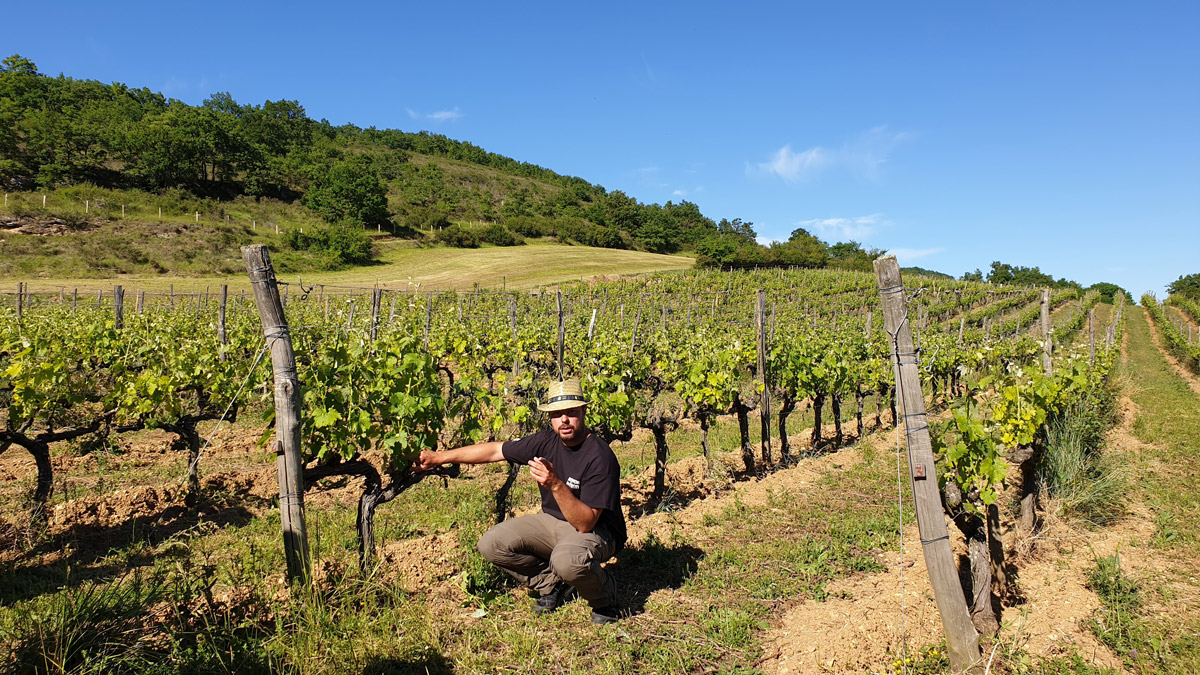 It was from the beginning of the XNUMXth century that the vineyard really took its place in Ariège Pyrenees. Delicate wines, pleasant to the palate appear and are quickly appreciated by connoisseurs. More than a century later, all the vineyards have succeeded:
The domain of Lastronques: vineyards located in the heart of the slopes of the Lèze valley. The soils, mainly clay-limestone, are balanced, mixing clay and its freshness with the filtering properties of limestone, allowing the cultivation of different grape varieties (syrah, tannat, merlot, cabernet sauvignon, etc.). All in organic farming!
Dominique Benz: vines that grow on clay and limestone soil at an altitude of 330 meters above sea level, enjoying about 2000 hours of sunshine per year which benefit the different grape varieties of the estate: cabernet sauvigon, merlot syrah ... all in organic farming.
Coteaux d'Envravies: The altitude of the vineyard (between 350 and 400m), the proximity of the mountains and the climate give the wines a real typicity, made of freshness and balance, elegance and unique floral aromas, the all in organic farming.

Domaine du Sabarthès: the estate is located within about fifty isolated hectares in the middle of a nature which brings elements of balance for the well-being of the vine, between the valley of the Lèze, the sector of Pamiers and Mirepoix. Today the wines of Domaine du Sabarthès offer a wide variety of flavors that will accompany different dishes.
---
Discover all the vineyards
Next
Previous
5
Next
Previous
5
Next
Previous
3