Where to do the Via Ferrata in Ariège? The Via Ferrata is a route laid out in a rock face, equipped with metal elements, which help to progress on the course! And above all: safety is optimal thanks to a lifeline which allows self-insurance for adventurers! Something to delight budding climbers in Ariège Pyrenees, those who need to live real thrills and who like take height !
The Via Ferrata of Vicdessos
The Via Ferrata du Vicdessos is the only one in Ariège! And what a journey… impossible to be disappointed!
2 Via Ferrata routes
1300m of cable and secure route
700m vertical drop
The South face: Easy to slightly difficult
Duration: 2 to 3 hours
Length: 535m
Elevation: 300m
Possible escape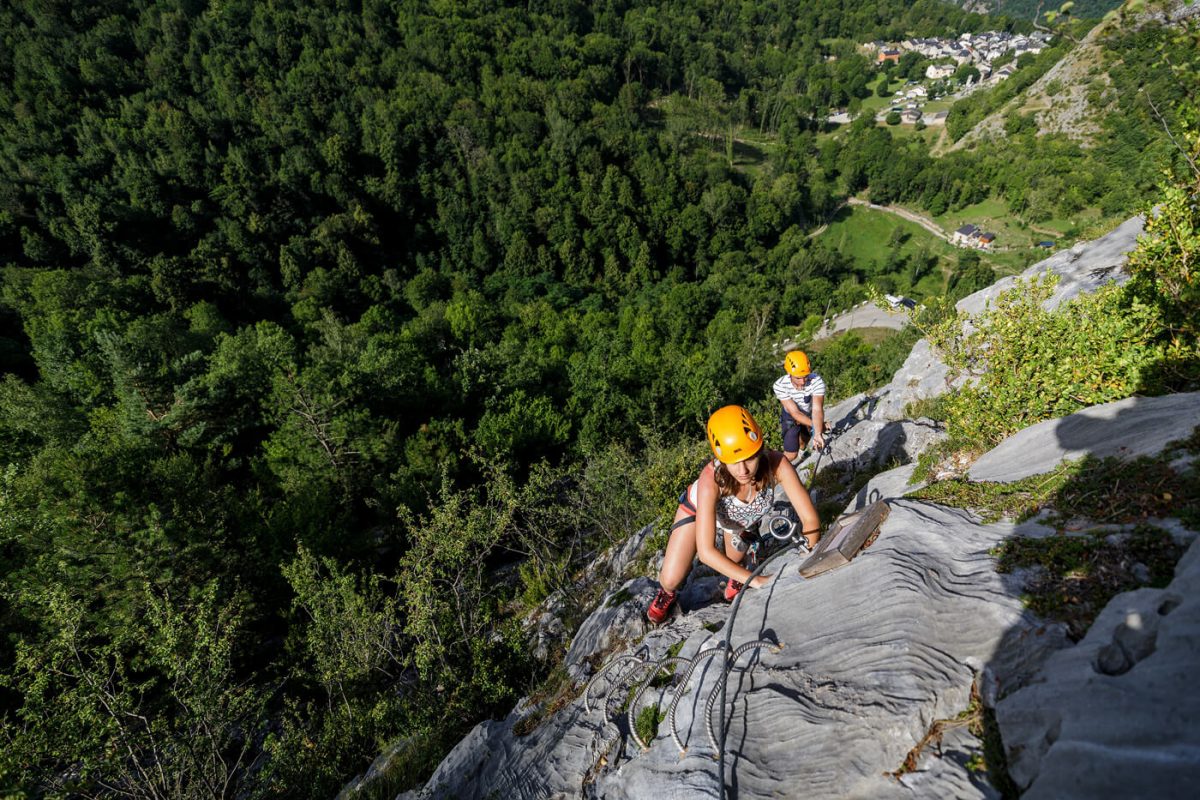 The North face: quite difficult
Duration: 2h30 to 4h
Length: 800m
Elevation: 385m
No escape
La south face is family, achievable with children from 7 years old, while the North face is reserved for athletes or initiates.
Vertiginous turns, footbridges, monkey bridges, Nepalese bridges, all along the route we discover new challenges, while enjoying extraordinary views of the Vicdessos valley and the surrounding peaks!
Login
Unlike the majority of vias ferrata in France, this one is not open access, you must rent the equipment (helmet, harness, lanyards with shock absorber) from the structure Montcalm Adventure This delegation commits Montcalm Aventure to providing you with quality equipment and service.
But you can also go with an instructor or a guide who will take care of the supervision and equipment.
---
Choose your via ferrata instructor