Mountaineering is the logical continuation of the hike ... it allows you to push back the limits once again, and reach heights inaccessible by hiking. It is the "queen" practice of the high mountains in Ariège. Next to the giants of the Pyrenees (Aneto, Vignemale, Mont Perdieu), the Pic du Rulhe, the Dent d'Orlu, the Endron crenel or the Arcouzan glacier are revealed, and turn out to be perfect spots to discover mountaineering in Ariège Pyrenees.
mountaineering, pyreneism ...
And in mountaineering we also mean Pyreneanism! It was in 1898, that Henri Beraldi, historian of the Pyrenees is the inventor of the word "pyreneism", for him and other followers, pyreneism, more than a sport, is a concept, a philosophy!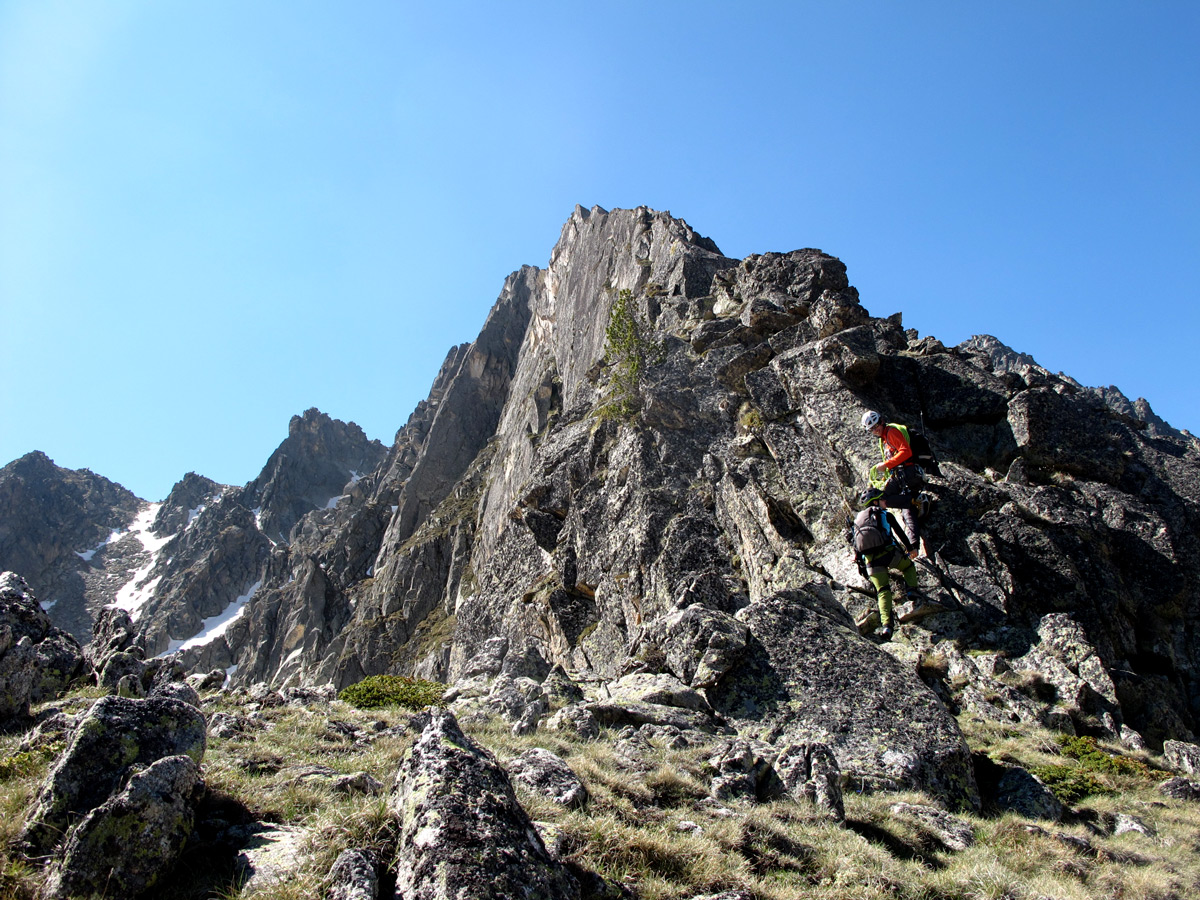 Mountaineering, an endurance sport, connects each adventurer to his imagination of the mountain by pushing him to surpass himself to reach the planned summit. Usually practiced roped, in two or three, with equipment to cover the route and descend from the summit in safety (harness, ice ax, crampons, belay equipment) mountaineering requires a constant appreciation of the group's abilities and importance risks incurred in high mountains.
Surpassing oneself, and access to extraordinary points of view, these are the key words of the activity!
It's up to you to find your guide to start or improve your mountaineering skills, in summer as in winter!
---
Find a guide for your mountaineering trips