Ariège is a paradise for climbing enthusiasts! Beginners or experienced, in Ariège, cliffs, large pebbles there is something for all tastes and all levels especially: ratings from 3b to 8c! 4nd French department with the greatest number of kilometers of climbing routes, the Ariège is undoubtedly the destination n ° 1 of the Occitanie region and the Pyrenees for lovers of climbing!
The climbing sites in Ariège, the top for beginners and confirmed
The Ariège offers you many possibilities: sporting routes, adventure terrain routes, semi-equipped, boulders and large mountain routes, limestone, granite, gneiss, all in the heart of splendid landscapes .

In all it is therefore:
68 practice sites
4800 lengths
120km of tracks
2 major routes of international renown: Quié de Sinsat and Orlu
2 boulder sites: Lamarade and Orlu
All this concentrated on Tarascon-sur-Ariège and Haute Ariège. Just that !
Practice spots
With us, climbing is practiced all year round ! And even the Ariégeois will say that we climb very little in summer, but a lot the rest of the year.
For example, Calames unmissable spot, is due south, so it becomes difficult to climb and endure the heat in summer; On the other hand in winter and the rest of the year, it is the ideal spot for practice, for all those who absolutely want to put their shoes back on!
However in summer, spots like the Alliat cliff or Pereille are ideal, because the sun hides in the early afternoon, leaving room for freshness!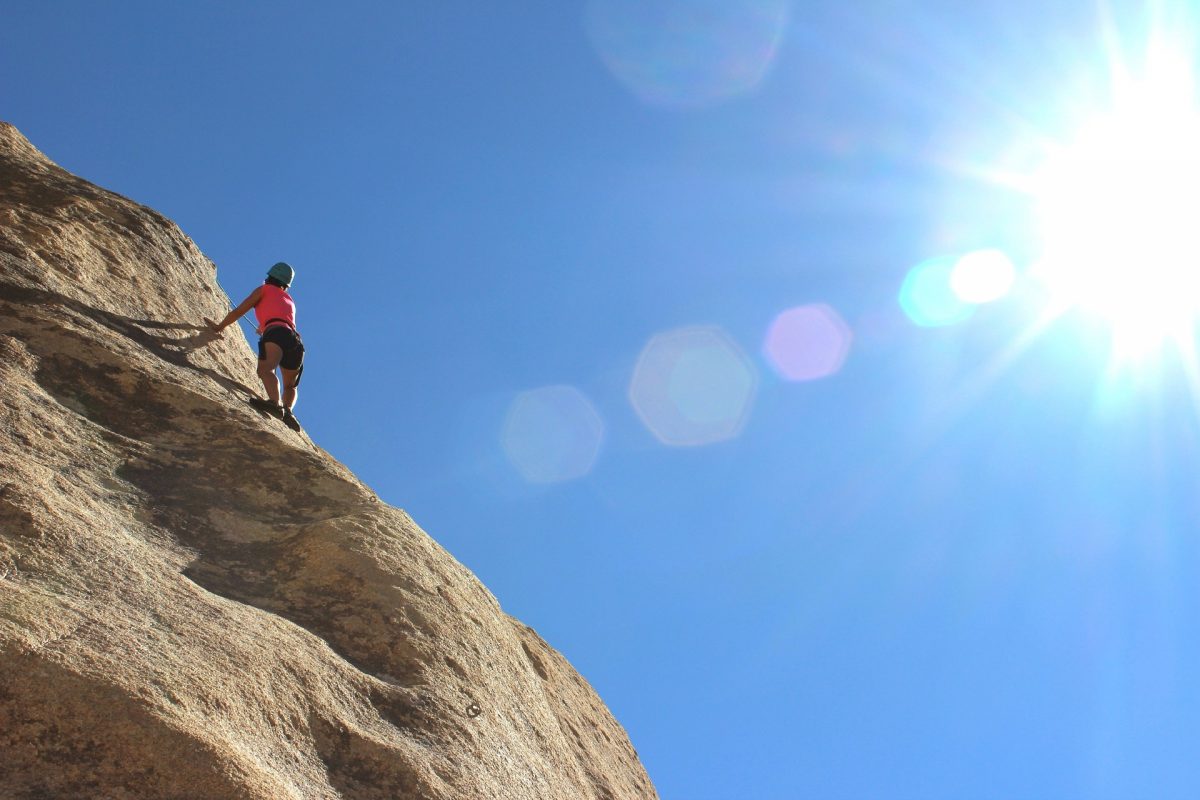 Among the most popular places to climb:
Roche Ronde in Rabat-les-3-seigneurs
Calames,
Quié of Sinsat
Roc à Steph in Bédeilhac
Roc de Sedour in Surba
Genate
To get very good advice on climbing, you have to take a look at the Gratteron et Chaussons Blog! Climbing spots depending on the season, advice… everything is there!
Are you independent and want to climb in Ariège? The CAF (French Alpine Club) of Ariège produces and updates all the climbing topos of the destination. It's well done, it's precise, and it's FREE! ❤️
For those who dream of discovering climbing but feel a little chilly, have an instructor accompany you. He will be able to teach you the subtleties of the practice during a initiation to climbing ! And for the indoor climbers, why not try the experience of climbing a cliff with a local instructor?
---
Find a climbing instructor!