Perched on a hill above the Salat, very close to Saint-Girons, Saint-Lizier is one of the most beautiful cities of Ariège and France. Major Sites in Occitanie, this ancient Gallo-Roman site with its Palace of the Bishops is full of treasures and testifies to its rich past.
A small village worth the detour
Saint-Lizier, at heart of Couserans can be discovered according to its charming cobbled streets, Its secret passages and pretty flower-filled plots which make it a haven of peace for anyone who walks there.
At the corner of a street corner, the view is breathtaking. We let ourselves be surprised by the perspectives offered by the valley: the green meadows and forests, the flowing river then the Pyrenees in the distance still snow-capped. Here, calm brings serenity.
A gem of Romanesque art
When arriving in the village, one notices the beauty and the richness of the architecture. Several places are steeped in history with amazing monuments listed as a UNESCO World Heritage Site, under the Paths of Santiago de Compostela. In Saint-Lizier there is not one, but indeed two cathedrals which have stood proudly for centuries.
La Notre Dame de la Sède cathedral, in the heart of the Bishop's Palace which reveals monumental Renaissance-style paintings. This former episcopal residence also houses a museum that offers a journey from antiquity to the present day.
Did you know?
Notre-Dame-de-la-Sède is also nicknamed: "The Sistine Ariègeoise chapel" in reference to his paintings of incredible beauty.
Book your visit to the Bishops' Palace
Book online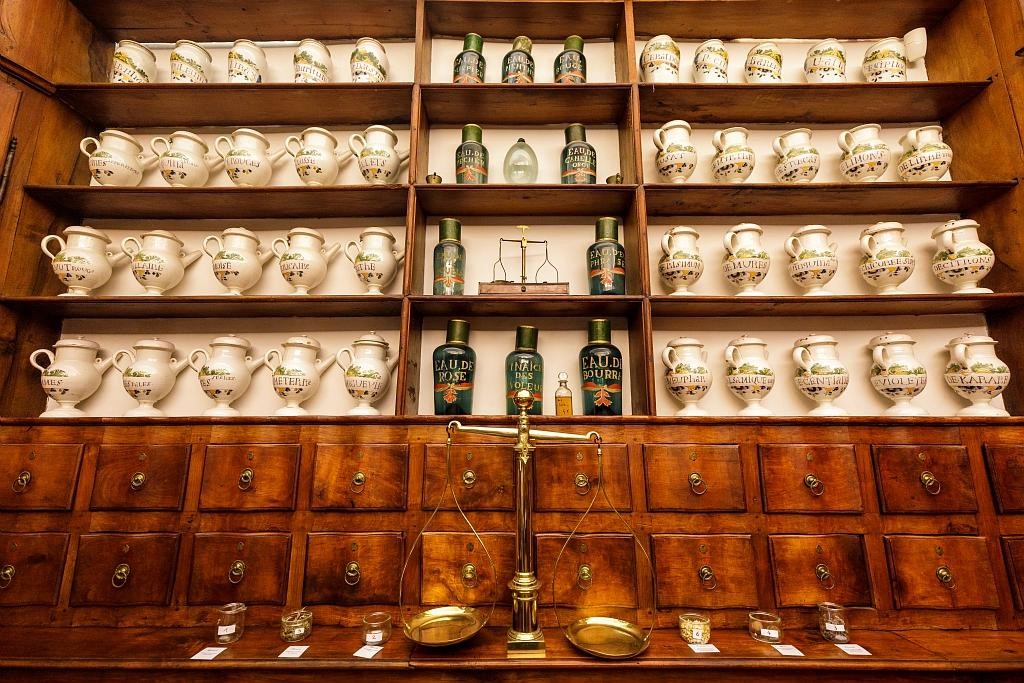 Then, below, the parish church, the Cathedral of Saint-Lizier, imposing by its architecture which shelters the first large Romanesque paintings of the XNUMXth century with a sumptuous adjoining Romanesque cloister which still conceals many treasures.


La Hotel Dieux pharmacy is not left out. Here time stood still in the 4th century. We can see on the wooden shelves many blown bottles, earthenware jars with surprising inscriptions: "dog oil", "vinegar of the XNUMX thieves", "elixir of life"…
This charming village is a nugget in a bubble out of time where life is good. By sitting on the terrace of one of its restaurants, you can enjoy the breathtaking view of the valley, the cathedral or quite simply the courtyard of an old converted barn that will not lack charm and authenticity. .
Walks and activities close to the city
When you are in Saint-Lizier, you are close to everything. Walks, outdoor activities, site visits in the Couserans, anything is possible! Between bike rides, museum visits, hiking in the valleys, rafting and caving, it's impossible to get bored in Saint-Lizier.
Our ideas for activities to do around Saint-Lizier
---
To prepare your trip to Saint-Lizier