Montbel lake, in the Cathar Pyrenees is an oasis of freshness in the heart of a mountainous and steep landscape, near the most beautiful sites of the destination. Located between Aude and Ariège, Lake Montbel was originally created to irrigate the wide plains of farmers up to Lauragais.
Over the years, it has especially become a very pleasant spot for swimming, fishing, walking and nautical activities, leaving travelers amazed at the azure color of the water and the large expanse of the lake (550ha, 60 million m3 of water).

Swimming and nautical activities at Lac de Montbel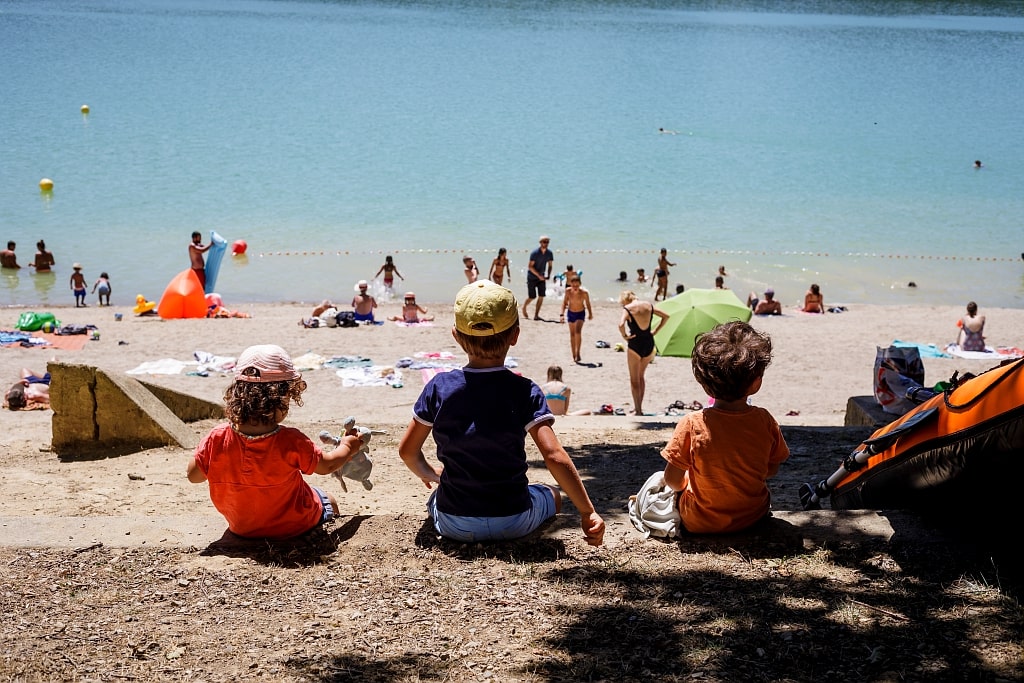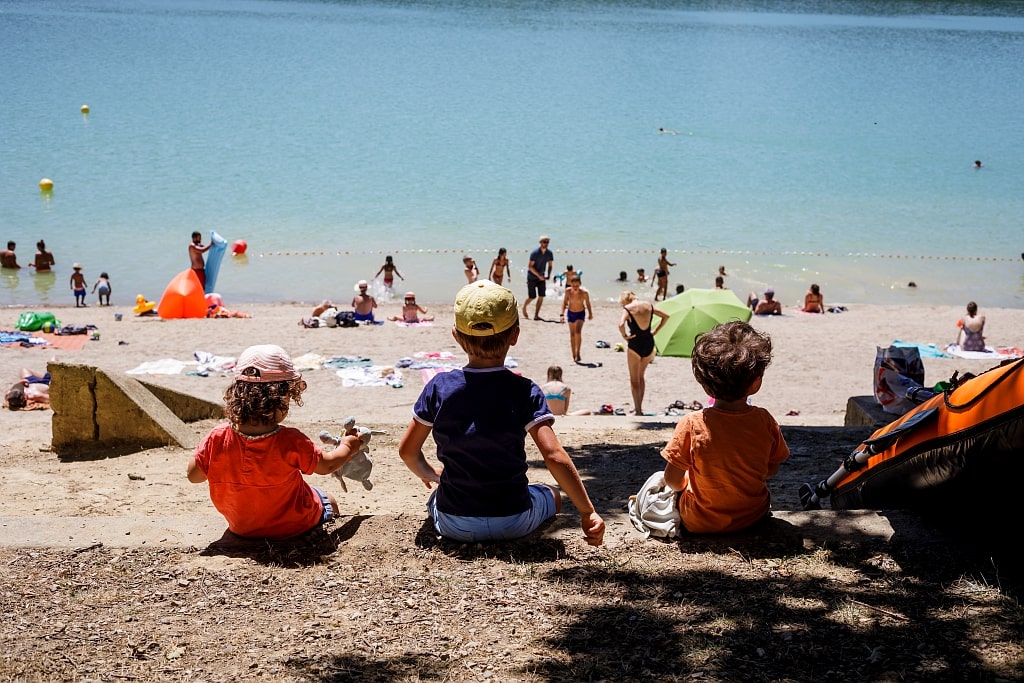 Ideal with the arrival of the hot weather in July and August, the lake is the ideal place to cool off! To enjoy the lake and swim, head to Leran.

For families, a equipped and supervised beach is located next to the Léran side and delighted toddlers!
the equipped beach allows you to enjoy the splendid and panoramic view on the Tabe massif, with its Pic du Saint Barthelemy and Pic du Soularac.

For others, other more secluded and peaceful corners but unattended are accessible all around the lake!

On both sides of the lake parking is available near the beaches.
For the more intrepid there are a number of nautical activities to try on the Montbel or Léran side.
Coming by bike to Lake Montbel via the greenway
Coming by bike to Montbel is the opportunity to test the greenway in the Cathar Pyrenees! This green way, very well equipped, allows you to explore the most beautiful Cathar sites of the destination. From Mirepoix to Lavelanet, over 38km, the Chalabre castle (Aude), from Lagarde, Camon most beautiful village in France, and the medieval city of Mirepoix are stops not to be missed!
In the middle of the course, Lake Montbel proudly sits, the ideal break for a refreshing picnic (or afternoon snack)!
---