We often dream of a place where quietude et appeasement, take precedence over everyday worries. This place exists in Ariège Pyrénées. No need to fly, Quebec ariégeois opens its arms to all travelers who are passionate about the mountains, all fans of Pyrenean flora and fauna, all epicureans, in short, all nature lovers. This place, it's the Donezan !
Le Laurenti, nestled in its natural setting
Wedged between Aude and Ariège, the Donezan valley is unique. Accessible only from the Aude in winter (Pailhères pass not cleared of snow), it is rediscovered in spring, green, its last snows enthroned on the most beautiful massifs in the area: the Pic du Tarbésou and Roc white, or Pic de la Camisette.
Laurenti pond is one of the most beautiful mountain lakes in Ariège and for good reason! Throughout the year, an overflowing flora and fauna is reborn there, giving rise to a superb spectacle of Mother Nature: hook pins to shade travelers, genets, and of course rhododendrons bright pink ferruginous (flowering in June).
It is the ideal place to start the hiking season quietly. The path slaloms gently between pines and rocks to arrive at the azure lake.
As'Laurenti pond, the Donezan offers other spots that travelers are fond of… this is for example the case of the rabassoles ponds, accessible from the Col de Pailhères, or from Mijanes by parking in the Restanque car park.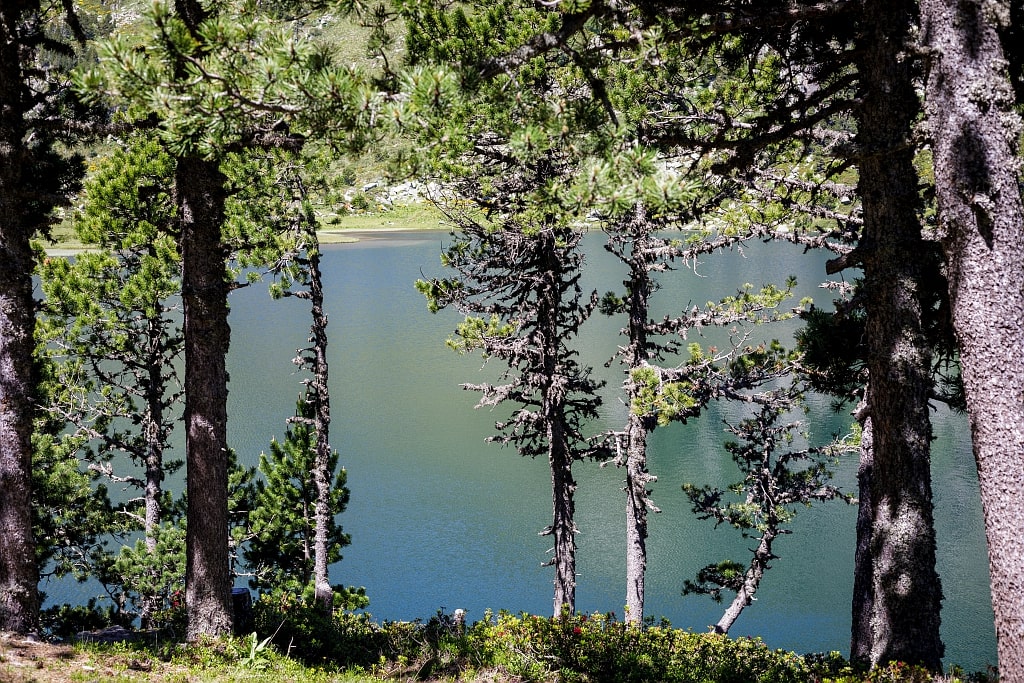 Lesser known, more intimate corners
THEBalbonne pond, less known than its neighbor, is just as remarkable. Nestled in a smaller valley than that of Laurenti, more secret, the landscape is worthy of a postcard, the setting enchanting. Just above, the music pond, leaves lasting memories for children, who have fun on the adjacent plains and along the pond.
L'Estagnet pond (Intergovernmental Panel on Climate Change) and the camisette pondthey are nestled in parallel valleys and benefit from a superb view of the Roc Blanc and the Pic de la Camisette, (passing very good climbing spots), and allow you to enjoy an ideal disconnection, away from the crowds great summer days.
The Donezan in winter
It is quite simply a paradise for lovers of snow and nature. The nickname "petit Québec" or "petit Canada" takes on even more meaning when snow covers peaks and forests.
La Mijanes station and its surroundings is the perfect place for the first glides, but also the beautiful snowshoe hikes, outings in ski touring, in wild, unspoiled and bucolic areas.
---