Le Beille platter is one of first Nordic sites of France ! Located 1h30 from Toulouse, summer and winter, a magical panorama awaits travelers at an altitude of 1800m. The Beille plateau, in an authentic and preserved and rich environment, offers the possibility of practicing exceptional activities such as cross-country skiing snowshoes sledge, the dog sled rides in winter or the cani-walk and la summer hike.
Winter and its Scandinavian air
With its large virgin spaces and its 360 ° view of the peaks of the Pyrenees, the Beille plateau is a space conducive to disconnection, and contemplation. The couple love to walk there in winter on snowshoes, slaloming between the pines with hooks hand in hand while families will have fun at build snowmen, go sledding or do a dog sled ride !
The more athletic will enjoy cross-country skiing on the area's deliciously groomed slopes!
Access in winter
By car through the village of Cabannes (compulsory equipment)
By shuttle bus from Tarascon, Aston and Les Cabannes every weekend and school holidays in all areas, from the opening to the closing of the resort.
The Beille plateau in summer
In summer, the Beille plateau is the refuge for all lovers of unspoiled nature. Here, wide steppes worthy of Mongolia and a great breath of fresh air. Easily accessible, with family or alone, the Plateau de Beille is the unmissable spot for a successful passage in Ariège.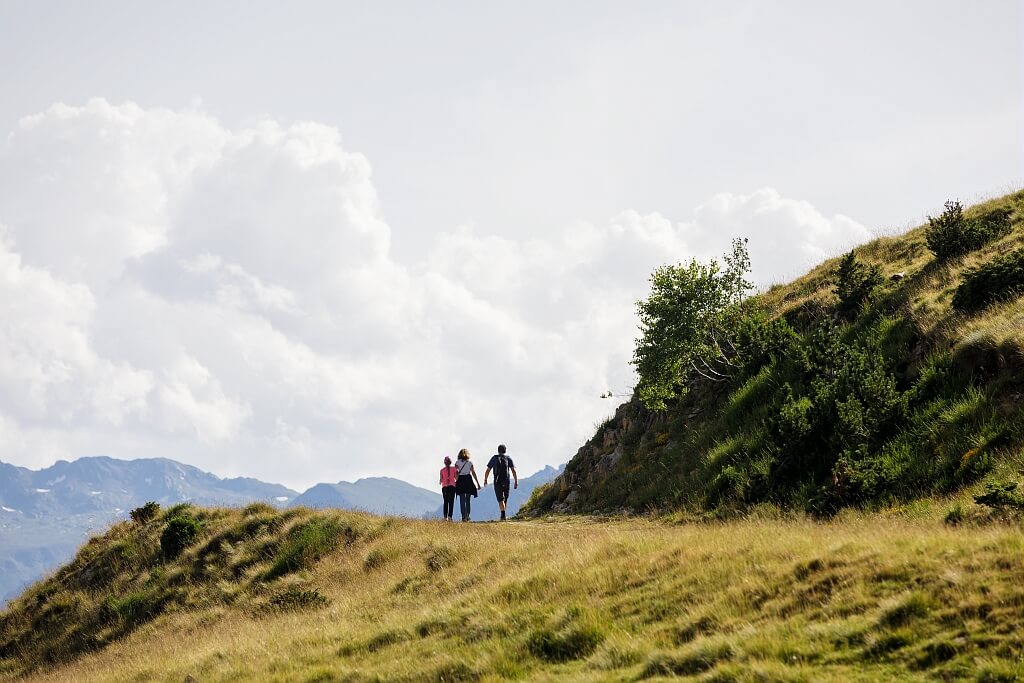 Ideal for walking, observe cows and horses in freedom, have a picnic, have a drink in terrace facing our most beautiful peaks, the Beille plateau also concentrates a wide range of outdoor activities!
Top 3 activities to do in summer
Explore the surroundings by cani-kart, cani-rando or on horseback
Climb to the Plateau de Beille from the village of Cabannes by road bike
Hit the trails by mountain bike or Electric mountain bike.
Did you know ?
The very famous GR10 goes through the Plateau de Beille! It crosses the plateau to take hikers to the Rulhe refuge. It is one of the most beautiful stages of the Traversée des Pyrénées.
---