There are bewitching places, bathed in mysteries, which remain engraved in memory: The castle of Montségur, famous Cathar castle, in Ariège, large site in Occitanie, is part of.
Grandiose and unforgettable, this is how the lucky ones who have trod the polished stones of its steps describe it.
Montségur, refuge of the Cathars
Montsegur, perched on its "pog" at an altitude of 1200m, is not only a beautiful walk, a beautiful view of the Pyrenees, it is the witness of a tumultuous past which stirred the southwest of France from of the XNUMXth century, when the Catholic Church embarked on a crusade to eliminate all "heretics" cathars (a religious deviance that appears in Languedoc)!
The castle of Montségur, is one of the last refuges of these " men ", The" perfect "persecuted by the Church. By its location, it clearly demonstrates the Cathars' desire to isolate themselves, hide, take refuge, resist ... (yes, investing in these places was very strategic!)
HOW TO GET TO THE CHATEAU DE MONTSÉGUR?
The castle of Montségur is located 20 minutes from Lavelanet by car, and 40 minutes from Foix.
The ascent is done on foot, well shod! From the car park, at the bottom of the castle, there are:
30 minutes walk
170m vertical drop
We arm ourselves with patience and we go quietly! ?
The ruins of the castle of Montségur, are charged with a powerful emotion and the ascent cannot leave indifferent… the sight on the summits of the solid mass of Tabe and the plains extending until Carcassonne no more !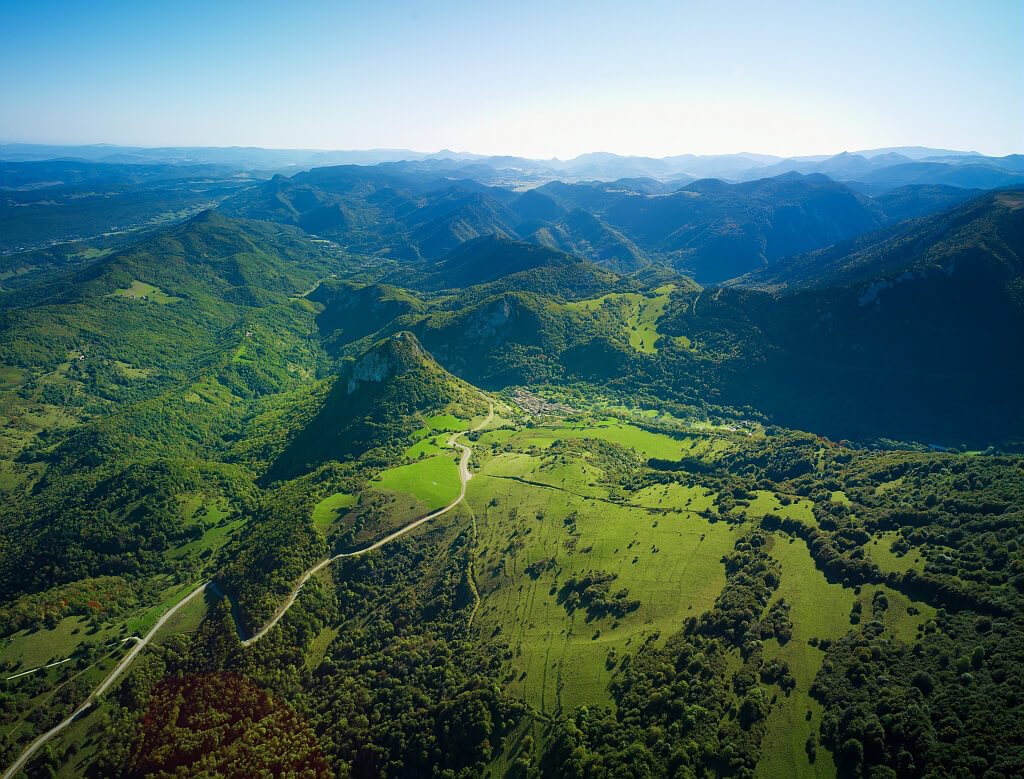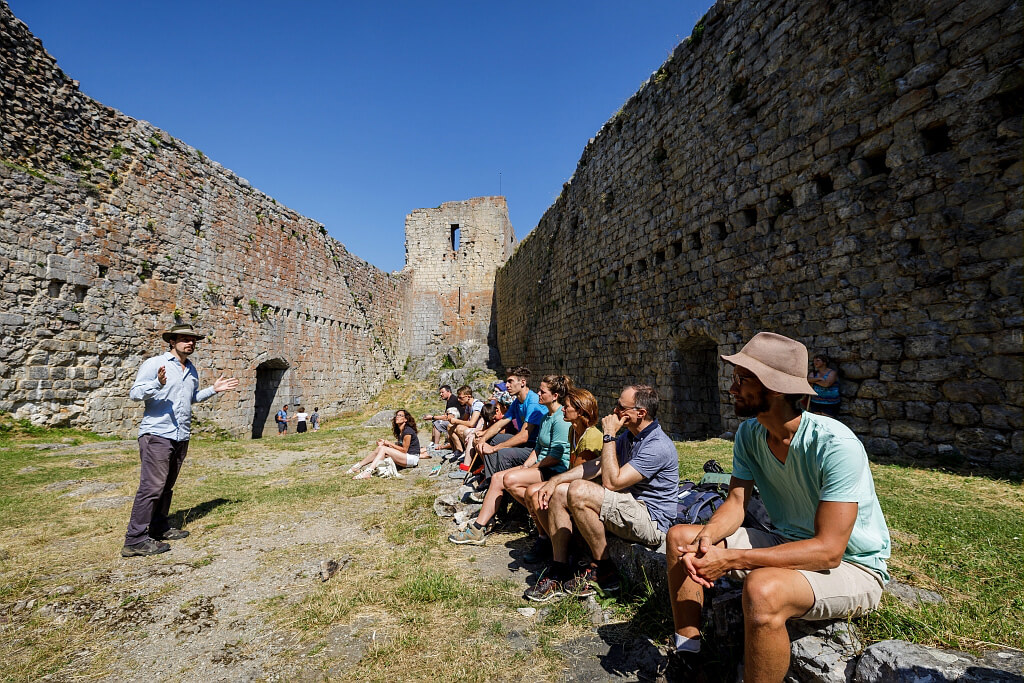 Pssst: Apart from enjoying the fresh air, it is essential to attend the visit of Fabrice, castle guide, which transcribes the history of this place with passion and conviction, and takes anyone a few centuries back!
From the castle you can see the village of Montségur, which, nestled at the foot of the mountain, is home to the Montségur museum ! A place that tells us about the Cathar "heresy" and the terrible crusade that follows.

Live a Cathar journey
Two essential hiking trails pass through Montségur: the Cathar trail (GR367) which goes from Port La Nouvelle to Foix and the Bonshommes path (GR107) which goes from Foix to Berga in Spain.
---