On the way in your racing car, car, van or motorhome, discover during these a few days of roadtrip the wonders ofAriege. Between breathtaking landscapes and dive into the rich past of Ariège, a timeless escape is offered to you!
Your itinerary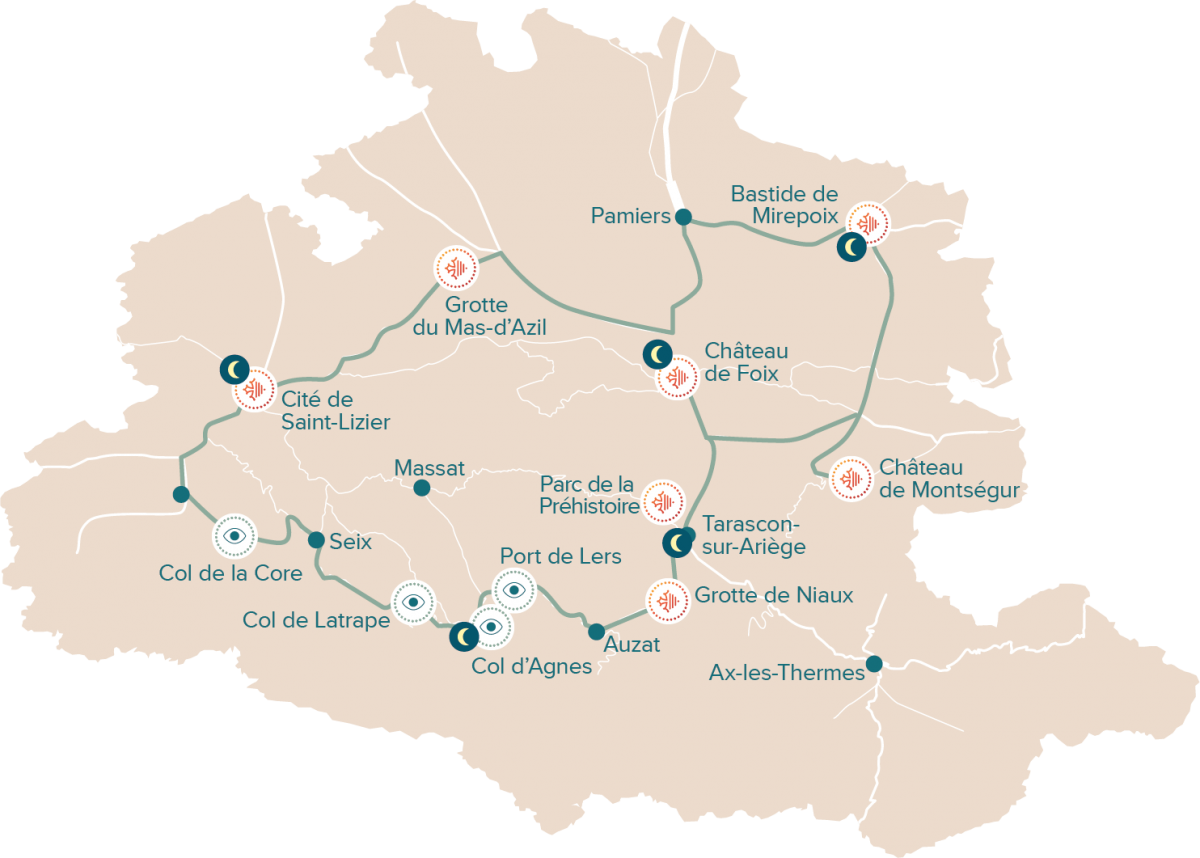 in short
⌛ 6 days / 5 nights
🕧 Total journey time: 5h45 (UTC -XNUMX:XNUMX)
🚘 271km
📍 Departure / Arrival: City of Foix
the stages of your roadtrip in Ariège
day 1
Departure from Foix
Foix route ➡️ Montsegur ➡️Mirepoix 🚘 64.1 km 🕧 1h20 min
Major site stop n ° 1: the chateau de foix
See you in the XNUMXth century, at the time of Counts of Foix ! On the program: medieval workshops, discovery interactive museum space and visit of the castle in total immersion !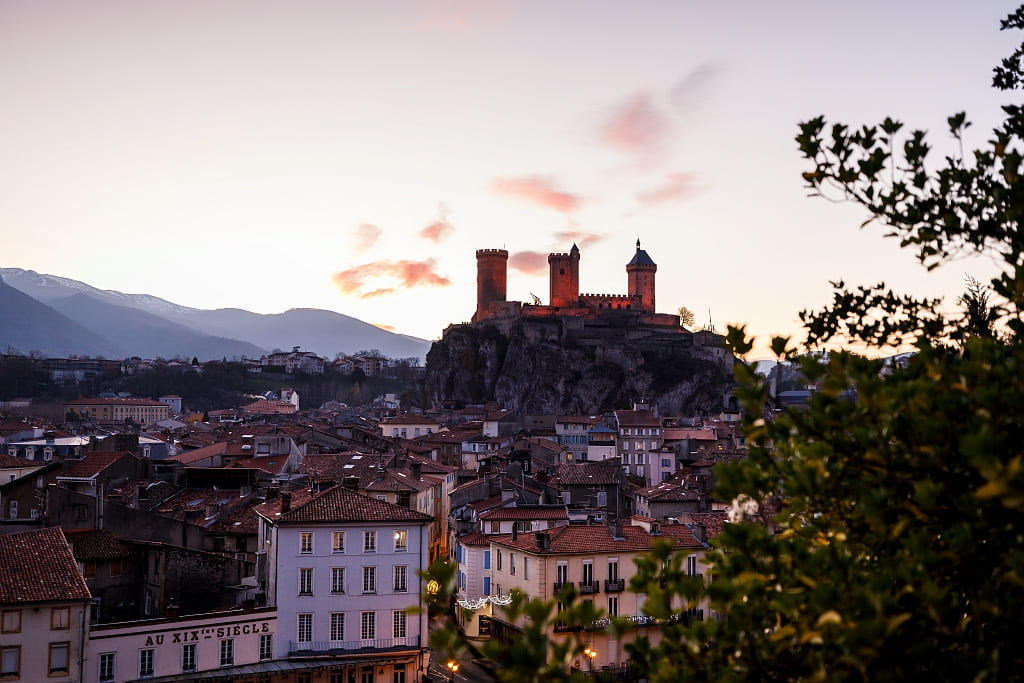 GRAND SITE STOP N ° 2: montségur castle
Emblem of Catharism, erected on its "pog" at an altitude of 1 m on Montségur castle is a place steeped in history where the stones speak for themselves ... With its 360 ° panorama, it is the ideal place to go watch the sunset (or the sunrise, for the most motivated 😉)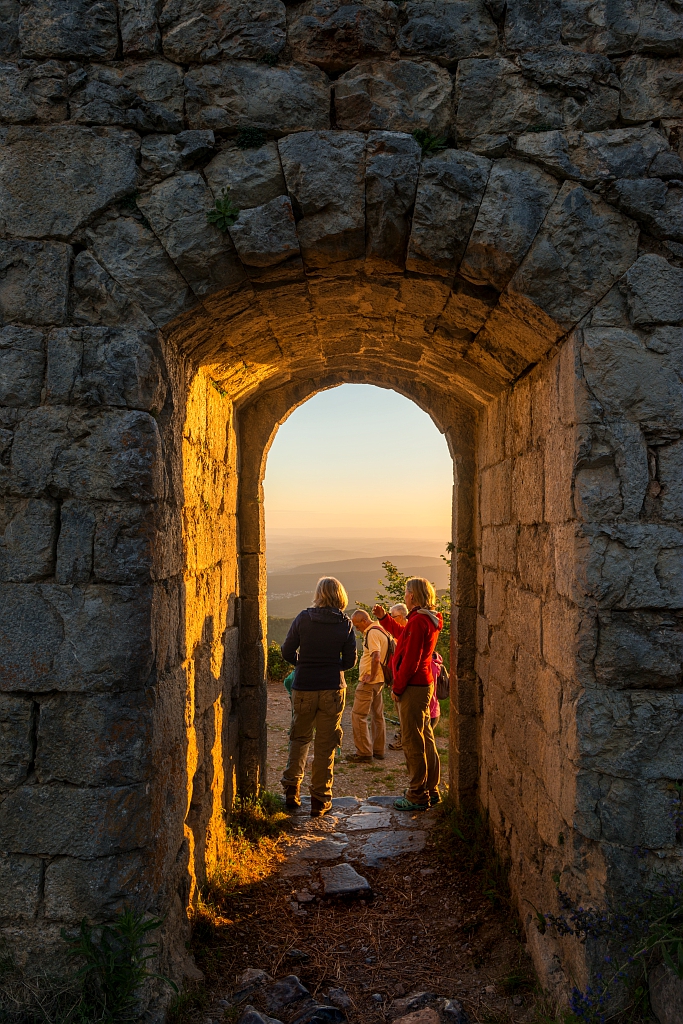 GRAND SITE STOP N ° 3: the bastide of mirepoix
This medieval country house made of wood and cob has kept its charm of the time. From the Place des Cages to the old cathedral via the Consuls' house, it's up to you to discover all its secrets!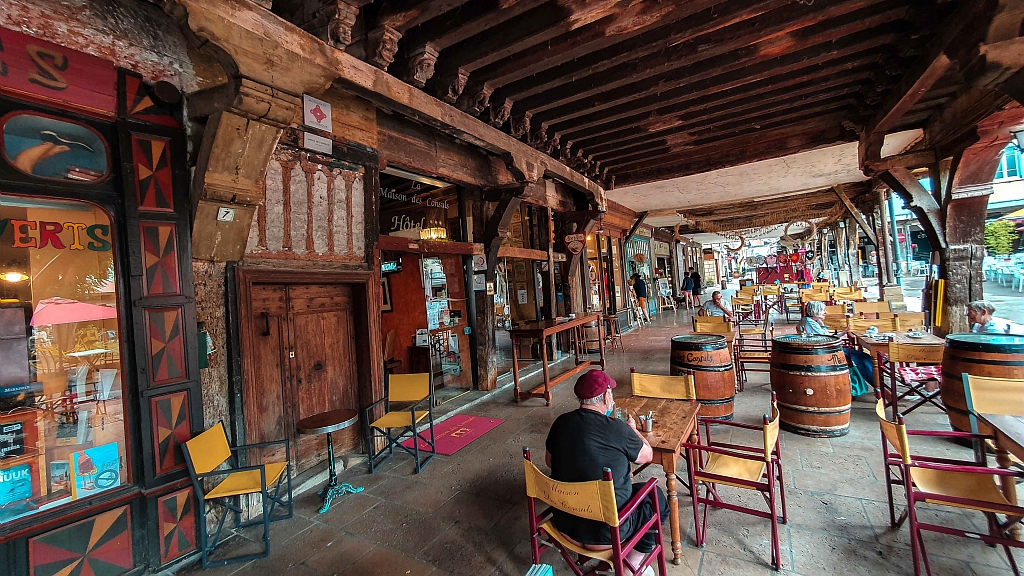 Gourmet break 😋
Take a little detour through the Plajoulet farm to stock up on country bread and other delicacies made from ancient and 100% organic flour.

If you are in Mirepoix on a Monday, take the opportunity to go for a stroll in the market and taste good Ariège products ! It is a delight for the taste buds and the pupils!
---
day 2
Departure Mirepoix
Mirepoix ➡️ Grotte du Mas d'Azil route ➡️ Saint Lizier 🚘 78 km 🕧 1h22 min
LARGE SITE STOP N ° 4: Mas d'azil cave
With its impressive porch, crossed by a road and a stream the Mas-d'Azil cave is a spectacular site but not only ! This place also derives its notoriety from the prehistoric vestiges which it conceals.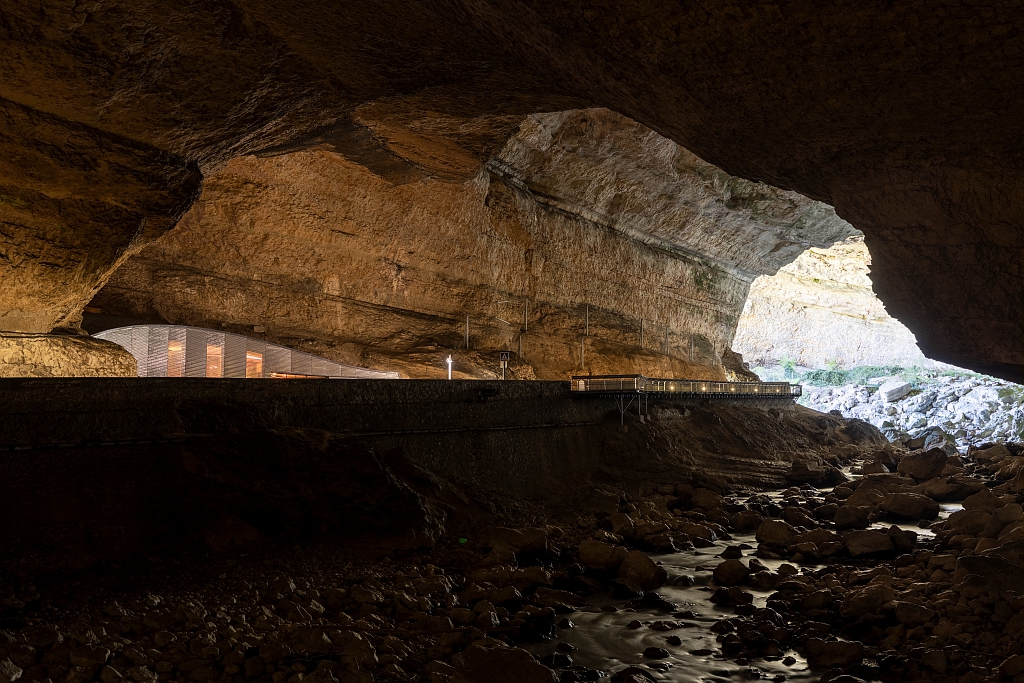 GOURMET BREAK 😋
Since you are in the corners, go visit Dominik benz, a convinced winegrower and an organic wine with character.

Don't miss the fabulous Mas d'Azil market Wednesday morning, THE meeting place for lovers of local products!
---
day 3
Departure from Saint-Lizier
Saint-Lizier ➡️ Aulus-les-bains 🚘 64.5km 🕧 1h27 min
GRAND SITE STOP N ° 5: the episcopal city of Saint-Lizier
Cathedral, cloister, Palace of the Bishops, XNUMXth century pharmacy ... Ancient Gallo-Roman city then seat of the Bishop's Palace, St. Lizier Little by little, you will find all the testimonies of its rich past.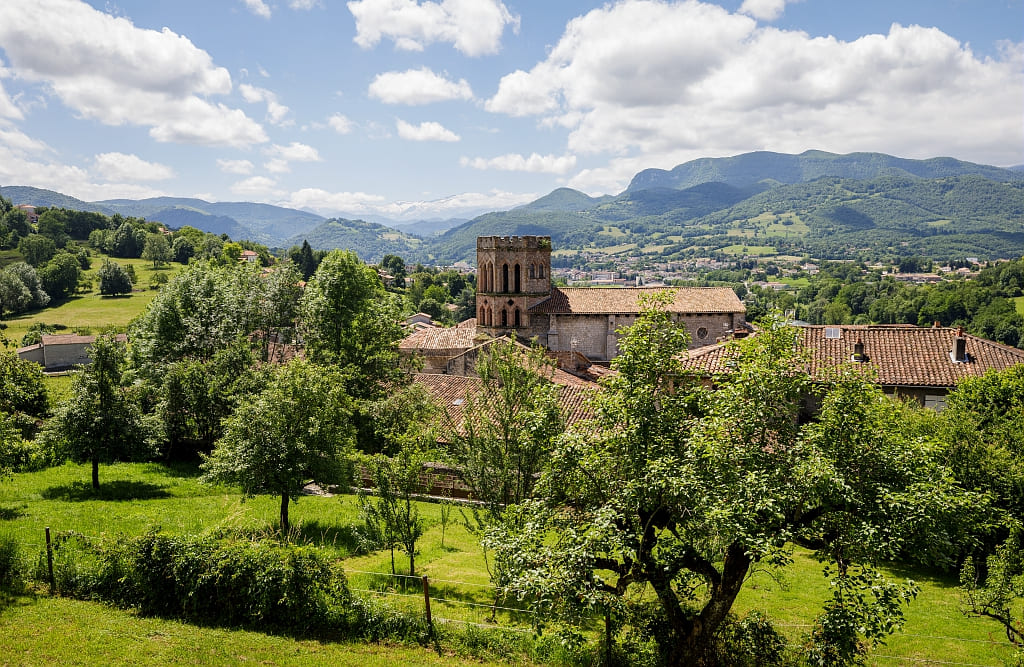 panoramas shots of ❤️
Since Core Pass, take the time to admire the Bethmale Valley below. We can see some pretty animals in summer in summer like Merens horses or cows. 🐎

The show continues further with the Latrape pass ! An incredible view of the Pyrenees and its green surroundings make this place THE ideal spot for a picnic break!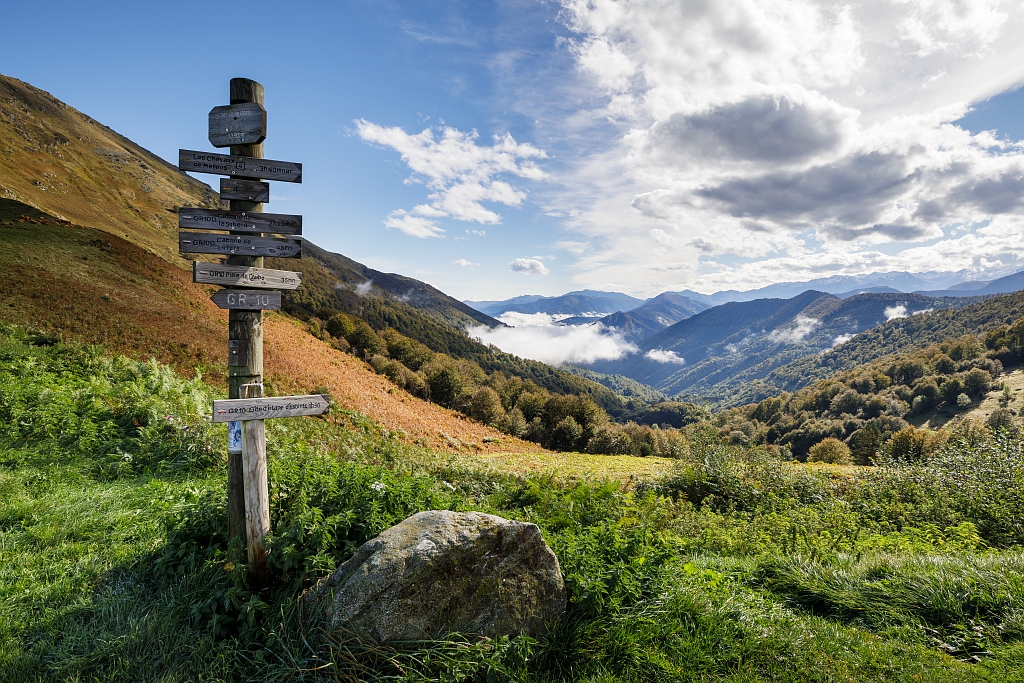 gourmet break 😋
If you want to find a summary of Couserans products, Meet at Gourmet Mill, in Engomer.

Le St Girons market is well known in Ariège for the quality and diversity of its producers! In particular, there are Ariège cheeses such as the Bethmale or the Moulis!
---
day 4
Departure from Aulus-les-Bains
Route Aulus-les-Bains ➡️ Cave of Niaux ➡️ Tarascon-sur-Ariege 🚘 45.9km 🕧 1h03 min
Panoramas shots of ❤️
On the road, make a stop at Agnès pass. This mythical pass of Ariège offers a breathtaking 360 ° show in the heart of the Pyrenees !

A few kilometers further, you will arrive at the port of Lers, a sublime point of view under the Pic des Trois Seigneurs where, with a little luck, you can admire the ballet of paragliders. 🪂 A stop not to be missed on your roadtrip in Ariège!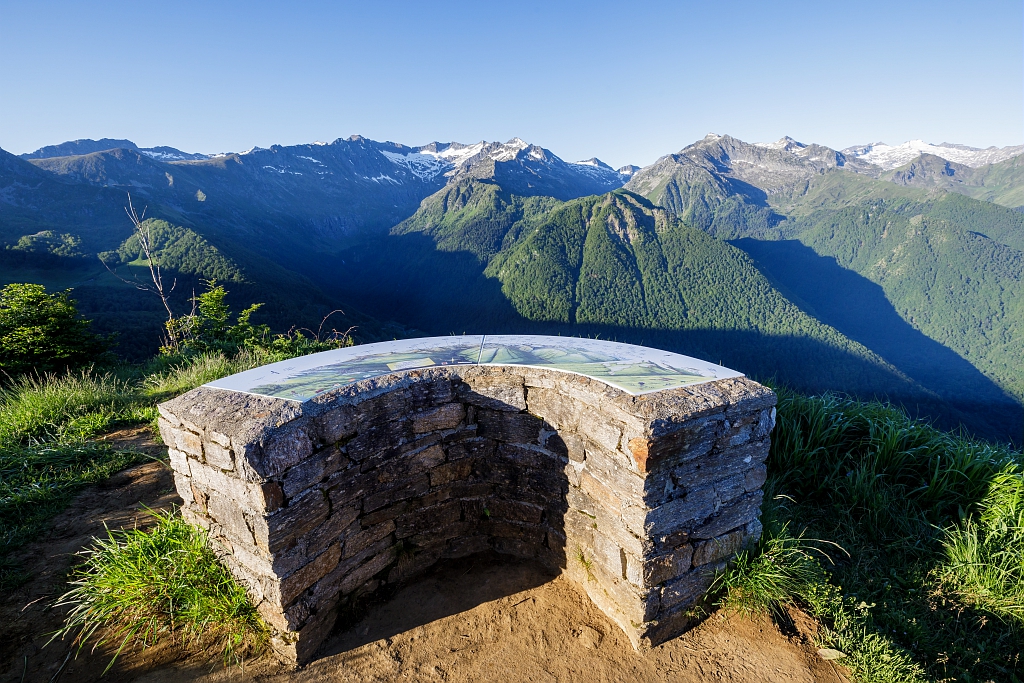 STOP large site n ° 6: cave of niaux

The cave of Niaux is one of the rare decorated caves still accessible to the public as its conservation is exceptional! In the Salon Noir, more than 80 animal paintings are represented with incredible attention to detail!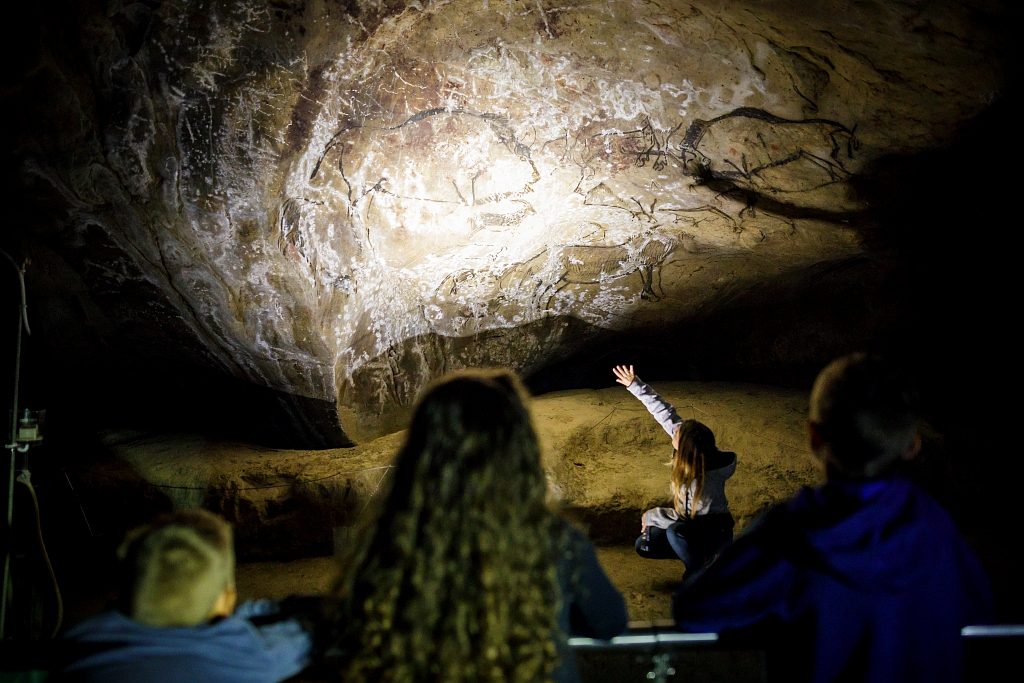 GOURMET BREAK 😋
Near Niaux, discover The delicacies of Blours, a producer of mountain fruits, plants and flowers, all in organic farming.

It's on Saturday morning that you can stroll through the Tarascon-sur-Ariège market and taste some gourmet products from Ariège!
day 5
Departure from Tarascon-sur-Ariège
Tarascon-sur-Ariège route ➡️ Bedeilhac ➡️ Foix 🚘 17.8km 🕧 21 min
GRAND STOP site n ° 7: the prehistoric park
Le Prehistoric Park is ideal for better understanding Prehistory and the daily life of the Magdalenians, 14000 years ago. 3 discovery spaces: fun workshops to learn about the life of these tribes, the 2 m500 museum space to discover the art of Prehistory and the space of the giants of the ice age in the heart of 'a steppe populated by prehistoric animals on a real scale.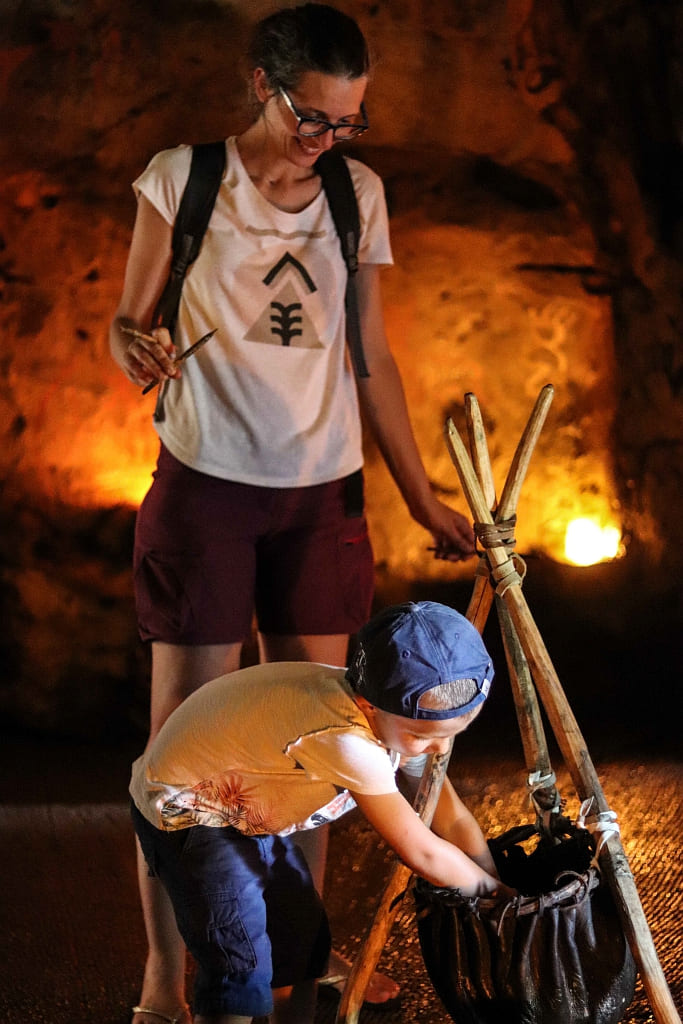 STOP Grand site n ° 8: bédeilhac cave
Go for a walk between geology and prehistory at the Bédeilhac cave. You will discover a extraordinary underground landscape with its huge rooms and spectacular concretions.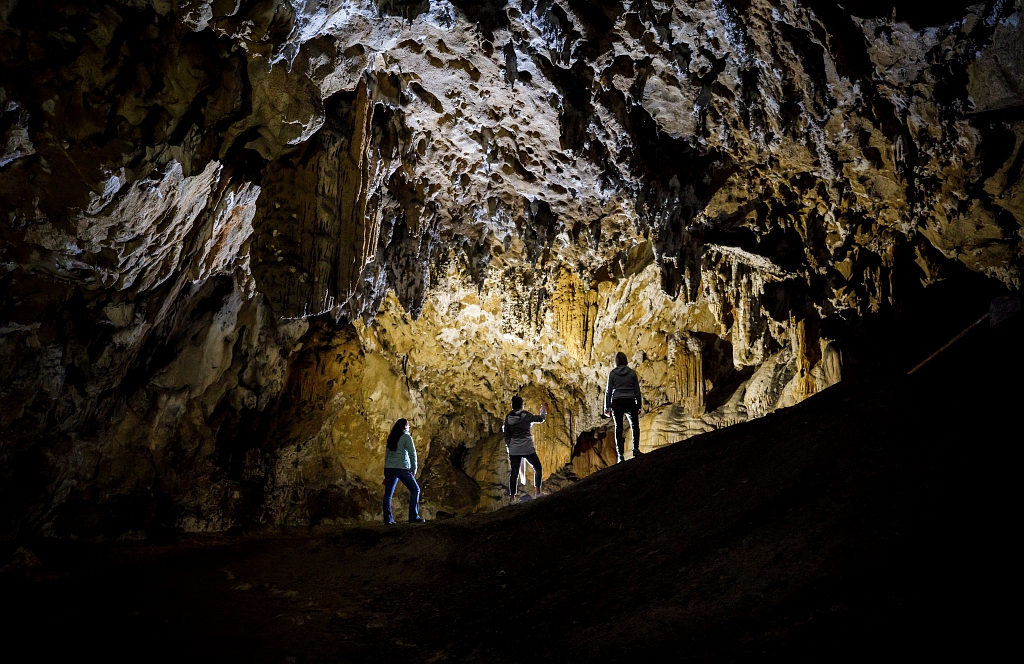 End of the roadtrip in Ariège, return to Foix!
---