If when I tell you autumn you think: Back to school, rain, gray ... then you live far from Ariège! For us, autumn is like in Canada, it is the Indian summer with mild temperatures and magnificent colors… And then here, every year between the end of September and the beginning of October, an event takes place that you do not know. may have never attended: the deer's slab.
Ah ok, you are disappointed! You thought that I was going to talk to you about mushrooms ? But it's not just mushrooms in life… It takes effort, it's tiring and often nothing is brought back. No, I'm talking to you about something safe, accessible.
All you have to do is stand at nightfall in the right place and listen. Imagine: you have just parked, engine off, headlights off. You barely have time to open the door when you already hear it, the throaty cry of the lord of the forests.
What is the deer slab?
The slab is therefore the cry of the deer to attract the attention of females during the mating season. But it is also a cry to intimidate the other males in the area… These are very impressive roars which are often accompanied by deafening noises of wood which hit each other during fights between males.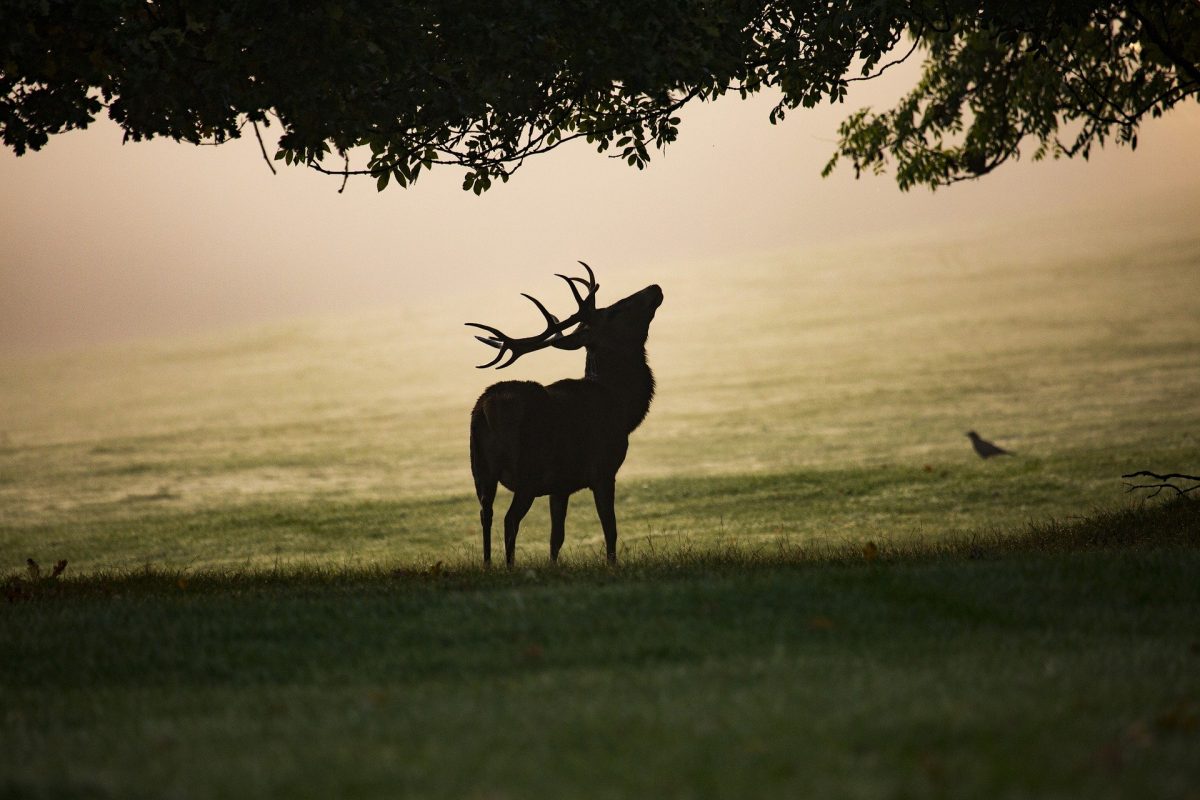 Where to go in Ariège to listen to the rut of the stag?
This year, for us, it's at Col des Marrous. We parked at the pass and took the paved road to the left of the holiday center to join the forest path where the GRP begins.® of the Tour de la Barguillère marked out in Red and Yellow.
It must be said, there is little chance to see the animal in the dark but you can feel it very close. His footsteps which crush the leaves, which break the branches and then all of a sudden this magnificent, wild, impressive slab.
If you want a better chance to observe it, sign up for an outing with an NFB technician. The advantage is that in addition to learning a lot of things, the evening often ends with a nice dinner.
Some places accessible by car
Foix sector: Col des Marrous, route du Prat d'Albis, Brassac.
La Bastide de Sérou sector: Esplas de Sérou, Nescus.
Mas d'Azil sector: near the cave, Sabarat.
Legrillou Pass

Ariège is a very green destination with many forests where deer like a lot. In any case for us, it will remain an unforgettable experience.
---
Want to go accompanied? Follow the guide ! The Dahu Ariegeois offers outings to listen to the "deer slab", and will reveal all the mysteries of this period so special for the king of the forests.