Discover the former bishopric of Pamiers, now the town hall of Pamiers, the largest city in Ariège.
Bishopric built in the 1823th century by Bishop François-Etienne de Caulet and finished by Bishop Jean-Baptiste de Verthamon, whose intertwined initials can be read at the top of the entrance gate. During the revolution, the first town hall of the city and the sub-prefecture were installed there. In 1905 this building again became the bishopric. After the separation of church and state in 1980, it was ceded to the city. The town hall will be installed there in XNUMX. Cannot be visited inside.
Additional Information :
Please contact the town hall to visit it.
Location
Gates of Ariège Pyrenees
You are in Ariège, in the north of the department, halfway between Toulouse and the Pyrenees. Arrival in Ariège from the north of [...]
Prices / Opening
Opening
From January 01 to December 31, 2023
Monday
Open from 9:00:00 p.m. to 17:00:00 p.m.
Tuesday
Open from 9:00:00 p.m. to 17:00:00 p.m.
Wednesday
Open from 9:00:00 p.m. to 17:00:00 p.m.
Thursday
Open from 9:00:00 p.m. to 17:00:00 p.m.
Friday
Open from 9:00:00 p.m. to 17:00:00 p.m.
SATURDAY
Closed
Sunday
Closed
This provider also offers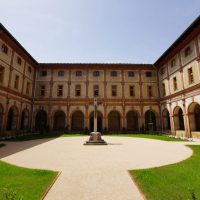 Historic site and monument
Pamiers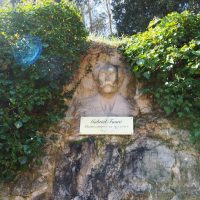 Historic site and monument
Pamiers
Historic site and monument
Pamiers